Old City Adoption Center
Old City Adoption Center
---
*Special holiday hours: PAWS' Old City Adoption Center will close at 3pm on Wednesday, November 22, and will be closed for Thanksgiving on Thursday, November 23. Regular hours will resume Friday, November 24!
Our Old City Adoption Center is currently housing cats and small animals only! Apply to adopt a cat here! To adopt a dog, please click here.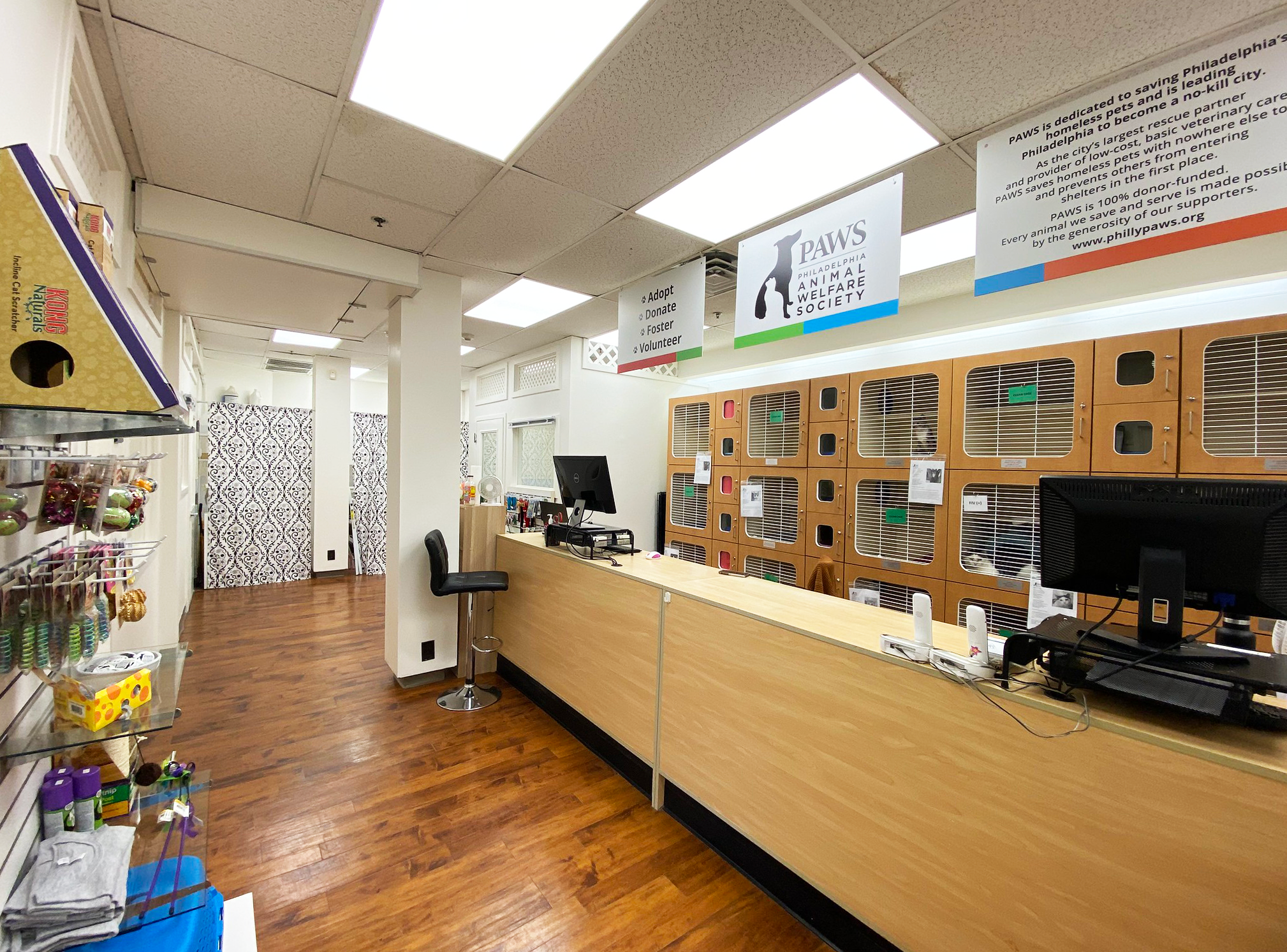 PAWS' Adoption Center, in the Old City section of Philadelphia, is a shelter like no other. It houses adoptable pets in a quiet, boutique-style setting and is open seven days a week. Typically, dozens of cats live there while they wait for their forever homes. Cats live in community rooms or individual units, depending on their personality and preferences. Staff and volunteers provide daily care, exercise, and TLC, and most residents have a view of passersby and neighborhood activity. Since opening in 2008, the adoption center has matched thousands of animals with loving homes, raised awareness of the urgent need for adoption and foster care, and enabled countless people to join our mission by donating or volunteering.
Please note:
If no one is available to take your call, please leave a voicemail. 
This location is not a veterinary facility. If you are seeking veterinary care for your pet, find info on clinics here.