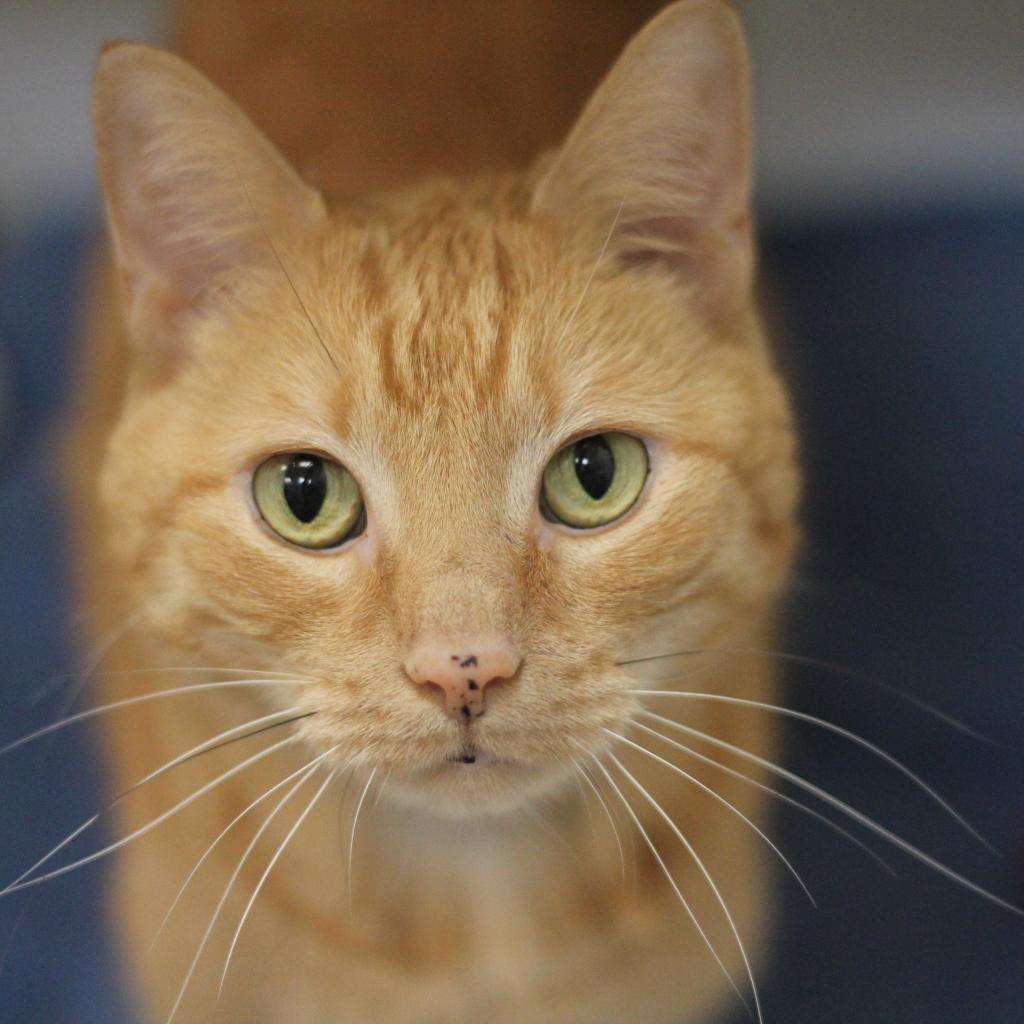 Do you have a home for a "working cat"?
---
These alternative homes can take so many forms! We are looking for outdoor properties that have shelter such as working farms or barn buildings, as well as indoor or indoor/outdoor homes like feed stores, plant nurseries, warehouses, factories, workshops, breweries, churches, artists' studios, offices, and other properties suited to independent-minded cats. If you have a safe space that needs natural rodent control, we want to hear from you!
All about working cats
What is a "working cat" or "barn cat"?
Cats searching for homes through PAWS' Working Cat Adoption Program can range quite a bit in personality. Some are fearful of humans due to lack of socialization and need a quiet place to live independently. Many previously lived outdoors, or were indoor/outdoor cats, who don't have a safe home to return to and are not adjusting to indoor life. Others may be friendly but too energetic (or feisty) for a traditional home, so we're looking for a more robust outlet for their energy by matching them with an environment with more enrichment and space to roam.
How do you care for a working cat?
When adopting a Working Cat, you are committing to being its primary caregiver for the rest of its life, providing a warm shelter, food, water, and medical care. Adopters should make a plan for daily care and consider how best to keep a cat safe from dangers, such as heavy machinery, traffic, weather, and predators. All Working Cats are vaccinated, spayed or neutered, and microchipped. They will need routine yearly vaccinations, regular flea & tick preventative, and medical care as needed.
Finding the perfect working cat for you
To ensure a good fit, we start by asking you to complete a brief questionnaire. Then, we will help you make a great match for your property and answer any questions you may have. For placement, it is helpful if you have a crate or space to acclimate the cat. PAWS can also loan you a crate. You can pick up the cat, or we can provide transportation and even help set-up the cat in their new home! To acclimate and adjust to a new property, a cat needs to reset their internal GPS and become comfortable with their new food source (you). For an outdoor or an indoor/outdoor property, a cat will temporarily live in an extra large crate or enclosed room during the three-to-four weeks they'll need to adjust to their new home before being allowed to roam free. To learn more, please email workingcats@phillypaws.org
Working cats available for adoption
Crackle
---
I'm a lofty lady who accepts admiration from afar, as well as offerings of delicious food and treats!
It's a win-win: This program saves lives!
---
Working Cat candidates are difficult or impossible to place as traditional indoor house pets because they were never socialized properly. As a result, they can spend months in shelters, and in some facilities, they can face euthanasia. That is why PAWS developed this program, which places these atypical cats in safe and loving alternative homes. It enables us to give them what they want and need: safe and sheltered forever homes with human interaction — on their terms. And while all cats have a natural instinct to hunt, cats with certain behavior issues truly need a program like this to find an appropriate home.