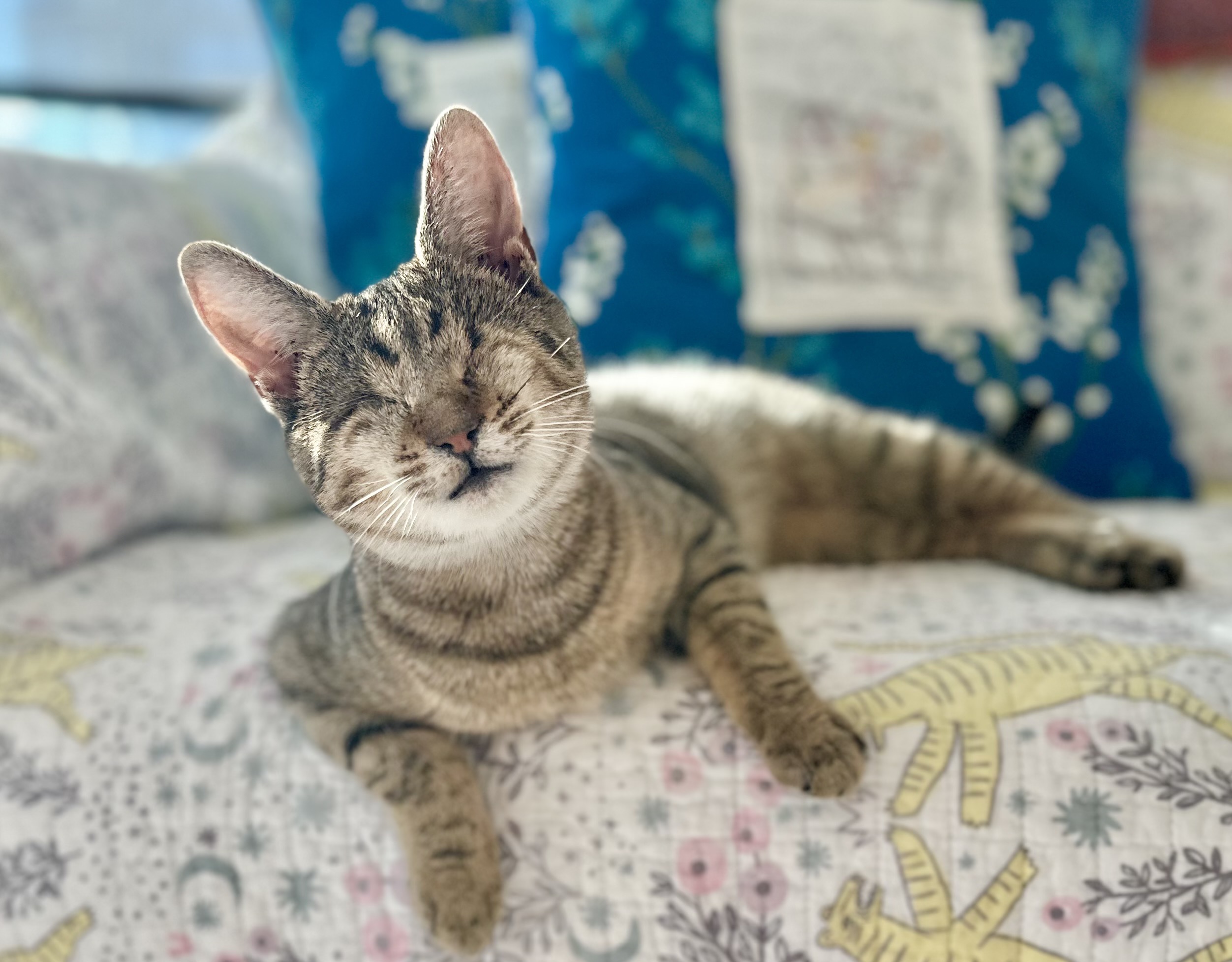 01.31.2023
Willow: once abandoned, now adored
---
From the moment she arrived, Willow amazed us with her kindness and resilience. This sweet young cat was abandoned at the city shelter with an eye infection that left her completely blind. When PAWS rescued her, she was still recovering from surgery to remove the remaining tissue, and had a long journey ahead of her.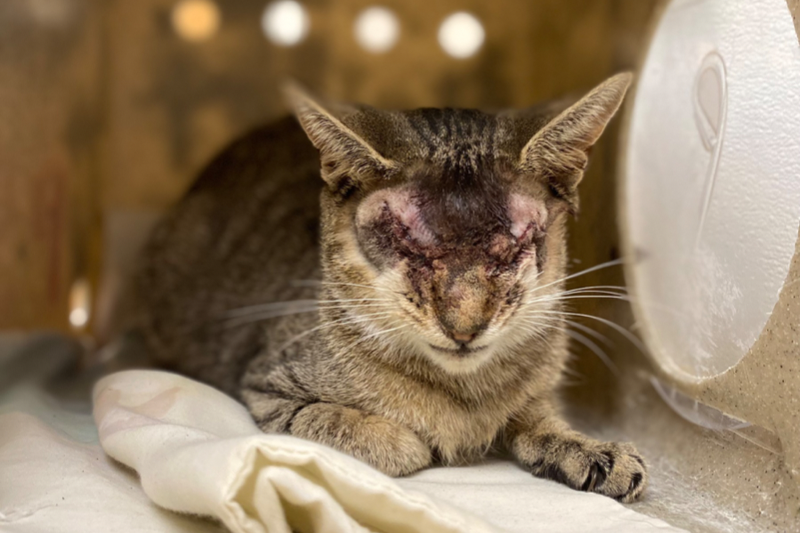 In spite of her rough beginning and obvious discomfort, Willow was trusting and affectionate with everyone she met, purring and nuzzling throughout her exam.
When veteran foster mom Rita learned about Willow, she knew she'd be taking her home. She'd previously fostered a blind kitten among many others, and was no stranger to caring for cats with special needs. Willow moved from the shelter to Rita's "foster suite," and for possibly the first time in her life, went to sleep in a soft bed knowing she was safe and loved.
After a few days of recovery, Willow was given access to more of the apartment, with plenty of time and encouragement from Rita to familiarize herself with each new area she encountered. In no time at all, she was climbing the cat tree on her own, chasing after toys, and getting friendly with Rita's resident cat Hank (another veteran foster helper).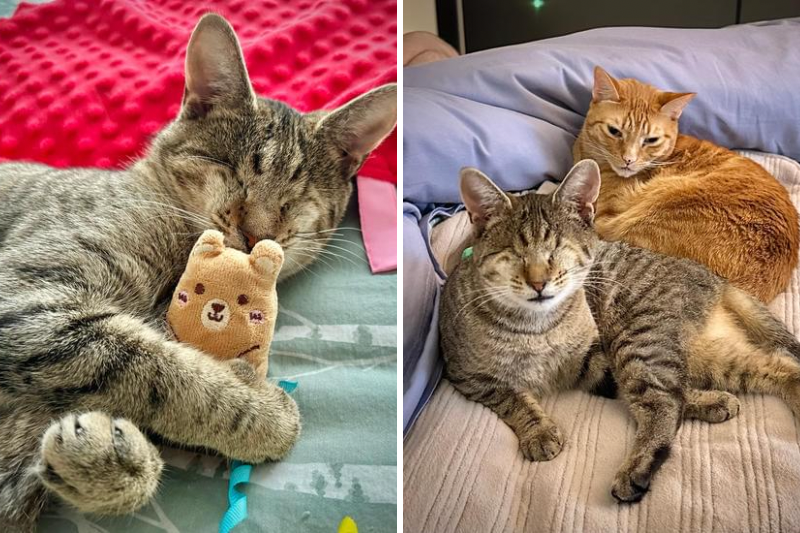 Life can be scary without any vision, but Willow has been full of love, trust, and curiosity from the very beginning. "Willow was a joy to foster," shared Rita, "Every day I was so excited to see what she would learn and discover. From learning how to use steps to re-learning how to play with our resident cat, Hank. I also loved Willow's sweetness. Our nightly routine was Willow snuggling up to me on the bed and purring away until she fell asleep. I am so glad she can do that with her adopter. She definitely left an impression."
After nearly 3 months in foster care, Willow was fully healed and ready to find her special someone. She caught the eye of adopter Joseph a couple weeks after she was cleared for adoption, and she was happily settled in her new home just in time for the holidays!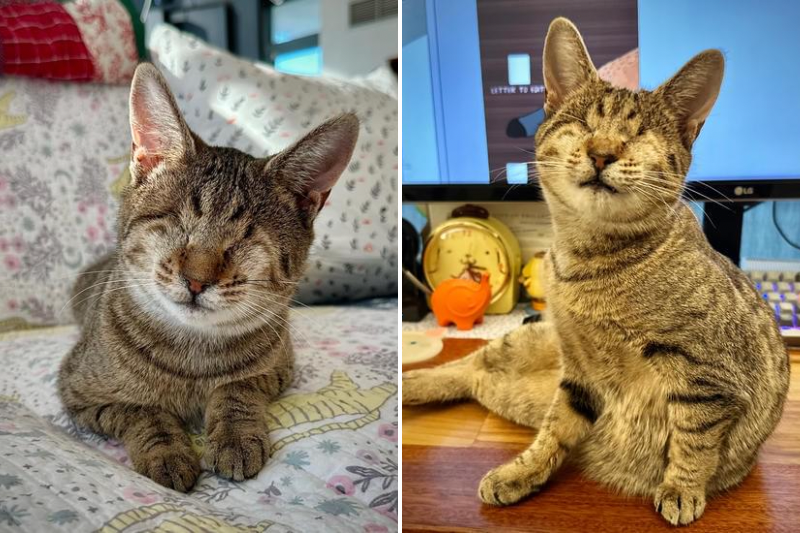 "She is doing fantastic and still making progress," wrote Joseph in an update, "She made quick work of mastering the stairs to the second floor, and has pretty much mapped out the house. I am totally blown away at her abilities, sometimes I forget she is a blind kitty! All in all she is a wonderful cat and I definitely made the right choice."