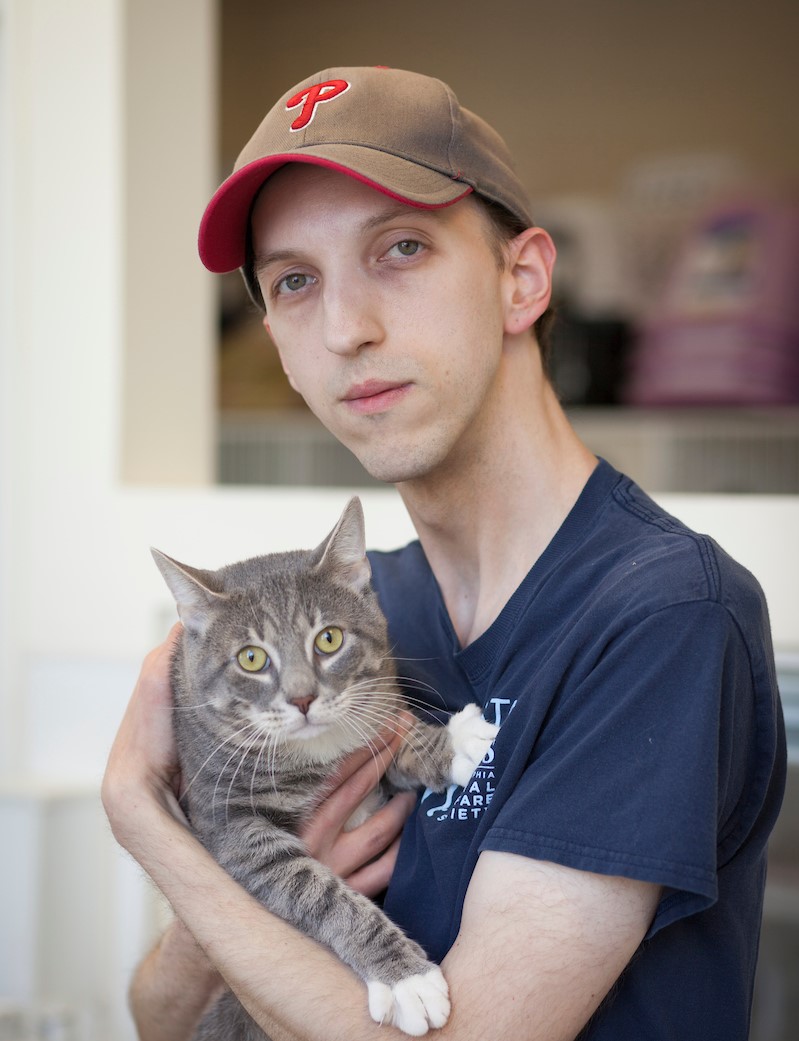 Photo by: Devon John Photography
Steve Ciepiela
Foster & Adoption Coordinator
---
At PAWS since:
early-2014 as a volunteer; mid-2014 as a staff member.
Pets at home:
One dog named Dutch (adopted from PAWS) and a turtle named Matty.
The most rewarding thing about my job:
Getting a chance to play a small part in changing the lives of the cats and dogs as well their adopters!
When I'm not at work, I'm probably:
Hanging out with my dog Dutch and playing fantasy baseball & football.