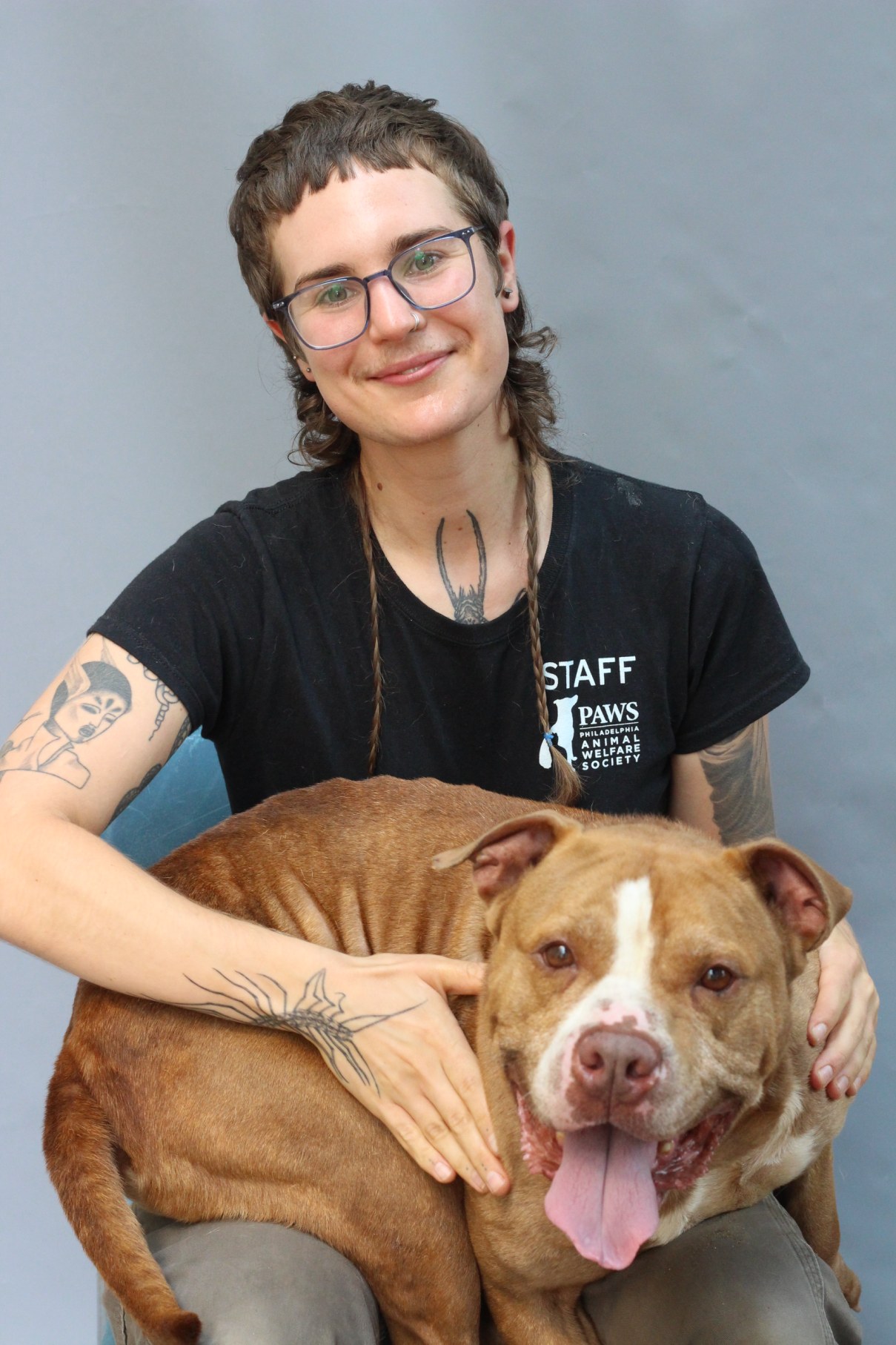 Photo by: Allison Homer
Spike Dougherty, CPDT-KA
Dog Program and Animal Care Manager
---
At PAWS since:
2021
Pets at home:
One blocky headed guy named Hot Tub! I also love pigs, reptiles, and rodents.
The most rewarding thing about my job:
Supporting caretakers in helping their pets thrive.
When I'm not at work, I'm probably:
Watching horror movies and teaching my big, silly dog big, silly circus tricks.