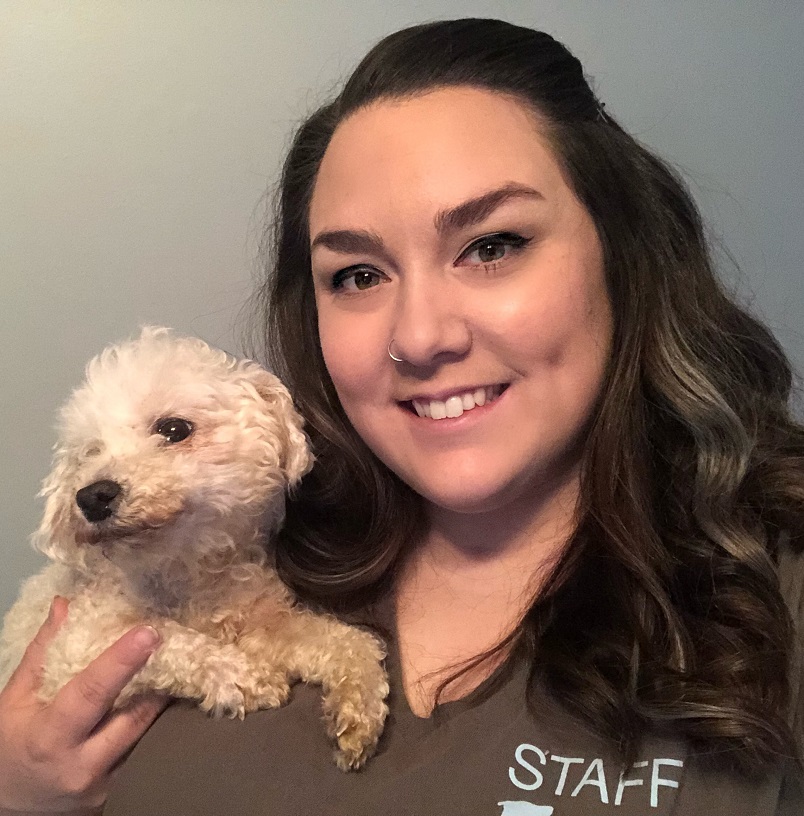 Ashley Matters
Foster & Adoption Coordinator
---
At PAWS since:
2015: PAWS adopted me three years ago!
Pets at home:
One cat, named Ms Latona Jackson AKA La-Tones! I found her on my street when I was in college. Thanks to her, that's how I discovered PAWS! I almost always have a foster dog running around.
The most rewarding thing about my job:
Entering the shelter is stressful for many animals and it's hard for them to truly shine. I love being able to help them relax and come out of their shells.
When I'm not at work, I'm probably:
Working on my next art project or traveling with friends.