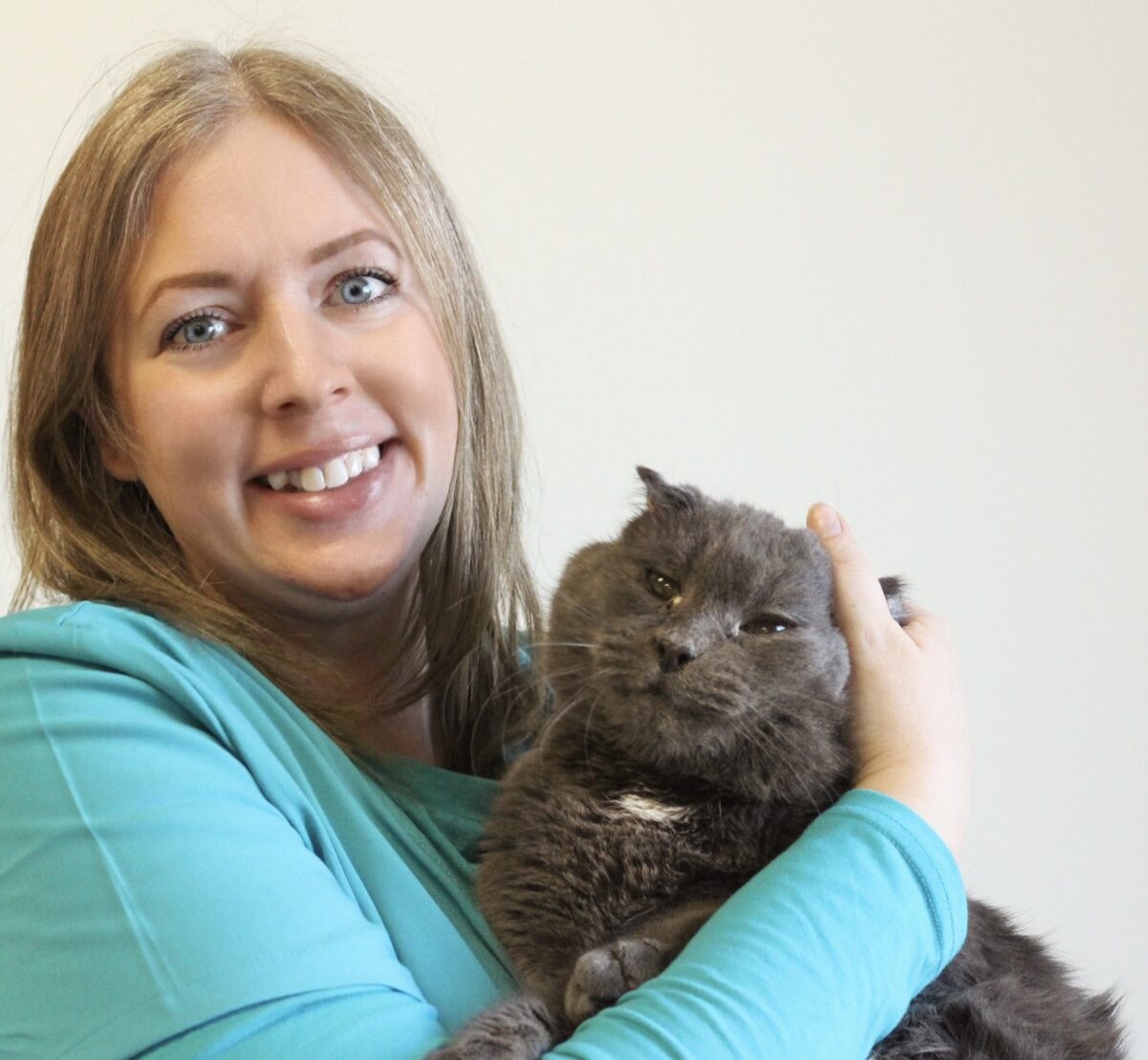 Photo by: Allison Homer
April Moore
Veterinary Technician
---
At PAWS since:
2021
Pets at home:
Five cats - Cheddar Bae Biscuit and Regina George, foster fails, Ace, a TNR "fail" (trap neuter keep I guess!) O Henry, who I took in after he got abandoned by a previous neighbor, and Detective Elliot Stabler, my crunchy old man, the only cat I purposely adopted! Plus a rotating cast of foster cats.
The most rewarding thing about my job:
I love playing a part in the progression of animals coming in with issues, improving, and ultimately finding their forever homes, and also getting to offer affordable services to the community so that more people (and pets) have access to high quality veterinary care.
When I'm not at work, I'm probably:
My interests include spending time with my cats, napping, reading, TNR, and anything outdoors, especially hiking, going down the shore, and drinking on patios.