11.22.2020
Coming Together for Sgt. Pepper
---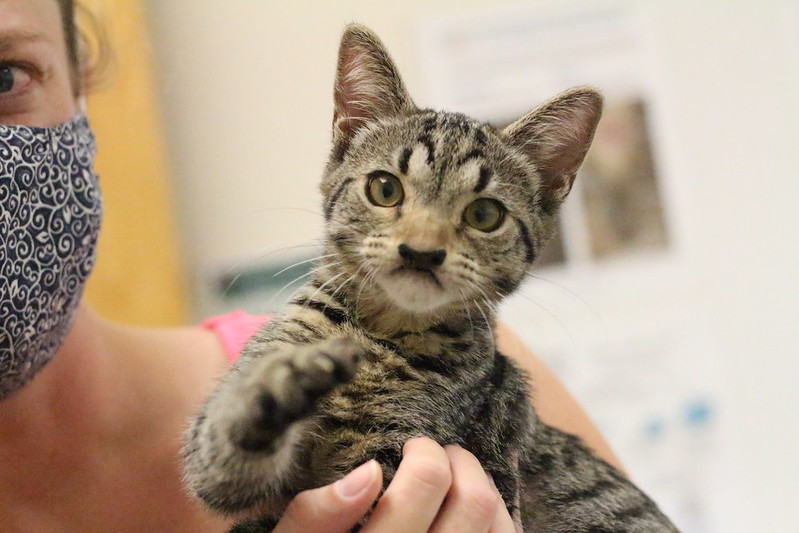 This special kitten was rescued with his siblings, and instantly melted our hearts with his playful and affectionate personality. But Pepper stood out for another reason: he was born with a cleft palate, an opening between the roof of his mouth and nasal cavity. While Pepper's condition wasn't painful, it did put him at risk during meals when food could become lodged where it didn't belong. Pepper would need special care and monitoring as he grew, and found the perfect foster match with Kate, a speech therapist who works with children with cleft palates.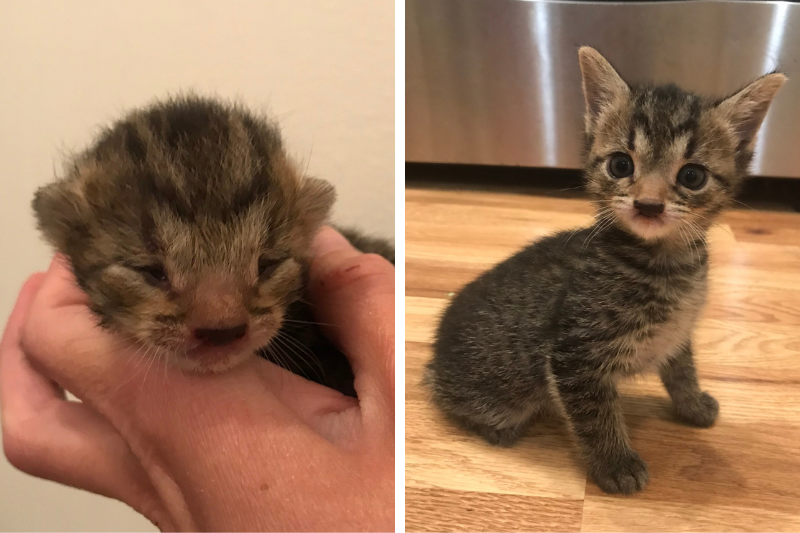 Because Pepper was so young, his cleft palate had a chance of closing on its own as he developed, but only time would tell. In the meantime, Pepper enjoyed life to the fullest in his foster home, taking every opportunity to get into mischief, play with his siblings, and snuggle with everyone he met. While we hoped Pepper's condition would improve as he grew, it became clear over time that this wasn't the case. Food was getting stuck in his nasal cavity whenever he ate, which caused distress for poor Pepper until he could sneeze it out, and put him at risk of sinus infections and pneumonia.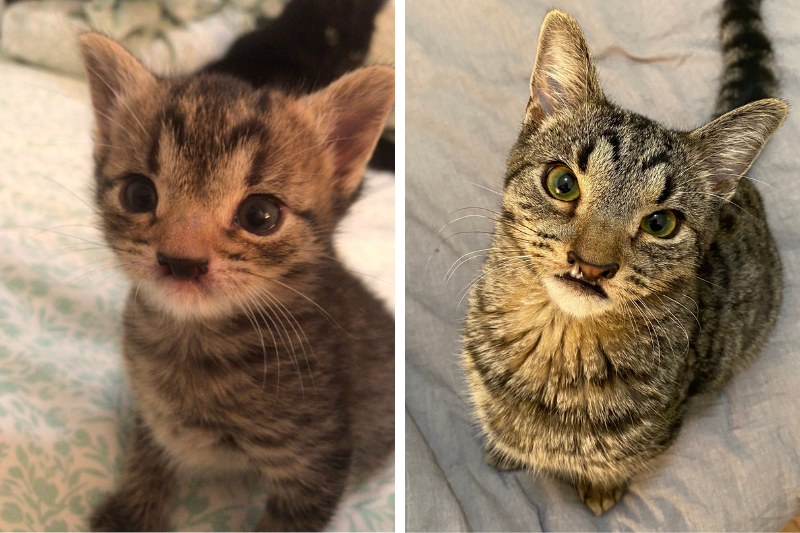 Repairing Pepper's cleft palate would require costly surgery with a specialist, which far surpassed our regular medical budget. A decade ago, Pepper might not have had access to the care he needed. With only 60% of animals making it out of the city shelter alive, resources had to be triaged to save as many pets as possible, while complicated cases had to wait for special adopters to take them on. Times have changed though, and with the city save rate at an all-time high, it's finally possible to dream big for pets like Pepper!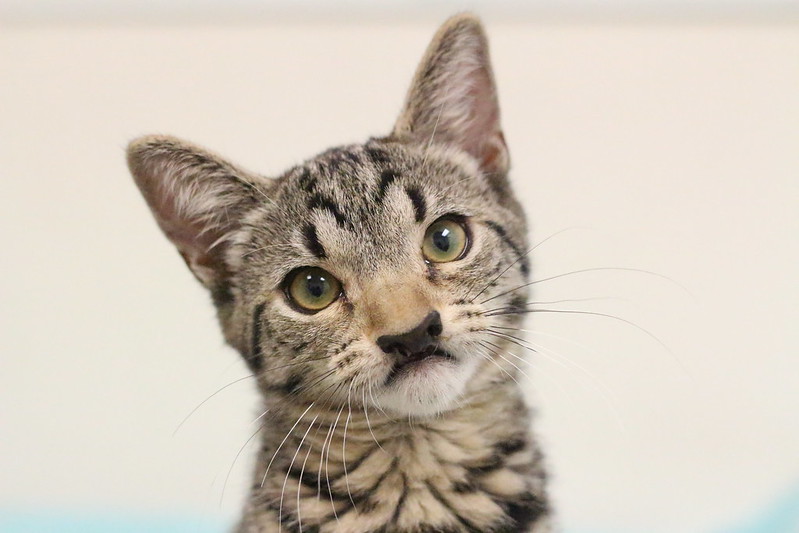 We started a fundraiser for Pepper's surgery, but tempered our expectations. With so many struggling during COVID, and the holidays fast approaching, the hope was to cover the low end of Pepper's expenses…But as always, PAWS' community showed us just how extraordinary they are! Within a matter of hours, hundreds of supporters contributed enough to cover Pepper's surgery, post-op care, and beyond – with enough left over to help the next pet who needs us! His first specialist consult is already in the works, and his surgery date will be scheduled in the coming weeks. We are incredibly grateful to every who chipped in to bring Pepper one step closer to fully enjoying life as a healthy, carefree kitten. When PAWS' supporters come together, anything is possible!