12.01.2021
Sgt. Pepper wins Petco Love Story grant for PAWS
---
After the PAWS community came together to fund Sgt. Pepper's costly special surgery to repair his cleft palate, we knew he was destined for great things. He spent time recovering with a foster mom who worked as a speech therapist with children with cleft palates and then found the most incredible adoption match with Caitlin, whose daughter, Ivy, was born with a cleft lip and palate.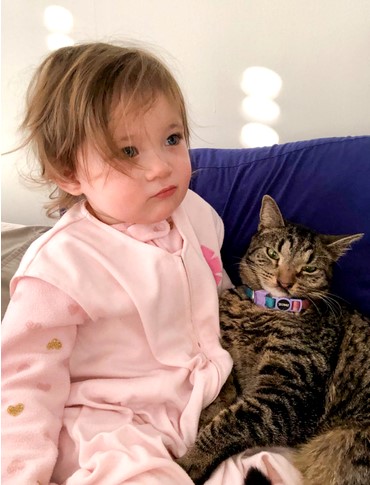 Fast forward to December 2021 when Petco Love announced that Caitlin's touching story about bringing Sgt. Pepper into her family was a winner in the Petco Love Stories contest! And if it can get even better than that, Petco Love awarded PAWS a $25,000 grant to continue rescuing and treating Philadelphia's most vulnerable animals, just like Sgt. Pepper. Thank you, Petco Love!
You can read Caitlin's full submission about the bond between Ivy and Sgt. Pepper here or check out People Magazine's coverage of this incredible match!