08.20.2021
Pugsley's story
---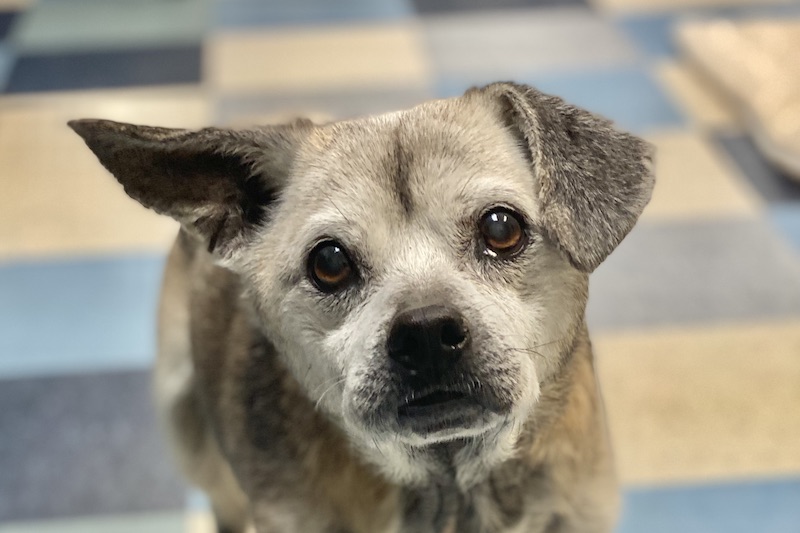 If ever there was a "project dog," it was Pugsley. Surrendered to the city shelter at age 15, he seemed to have every senior ailment under the sun: dental disease, muscle wasting, chronic anemia, skin and ear infections, arthritis, and GI upset due to unmanaged kidney and liver disease. To some, his case may have looked grim. But to us, he was a fixer-upper with bright days ahead!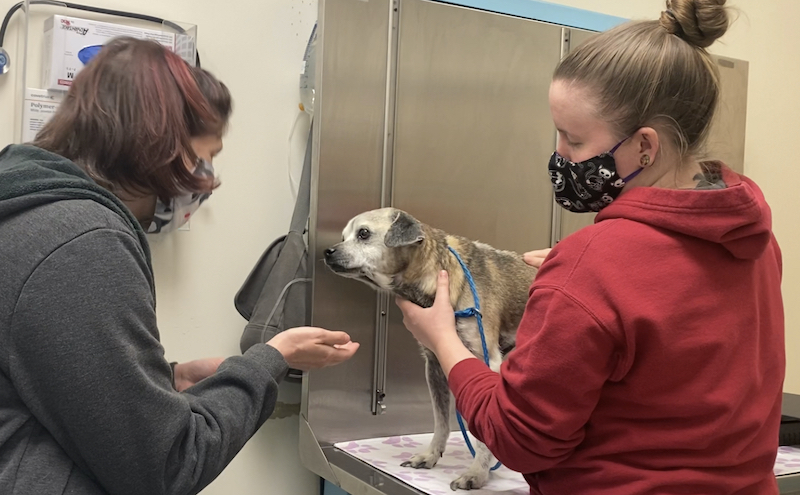 We learned about Pugsley's plight the same day he was surrendered, all the way back in April. It was clear his medical needs were far beyond what the shelter could provide, so PAWS rescued him just hours after he arrived. Our medical team immediately started working to assess Pugley's needs and develop a treatment plan, while our lifesaving team started the search for a foster who could give him the love and care he'd need in the coming weeks and months. Pugsley left the shelter with foster mom Vicki just a couple days later, and his road to recovery began!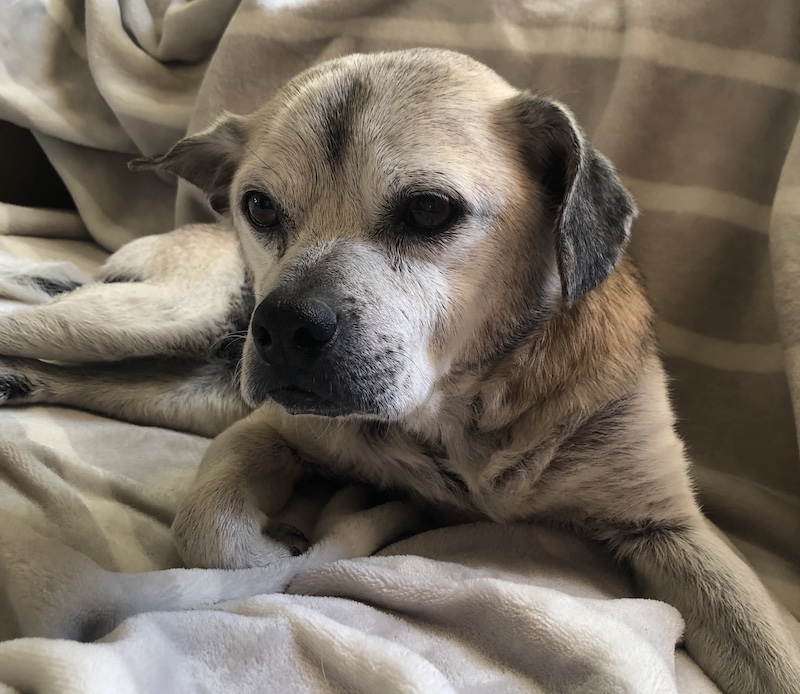 "When Pugsley first came to us, I was a little worried about him," writes foster mom Vicki. "He had difficulty walking because his back legs were so stiff, and we weren't sure how to communicate with him since he was deaf. But, he pretty quickly came out of his shell!" Pugsley was soon much more comfortable and improving every day thanks to a special diet, medicated baths, fluids to keep him hydrated, arthritis medication, and diligent care from his foster family. With frequent check ups and diagnostics at PAWS' Gray's Ferry clinic (and a whole team to cheer him on!) Pugsley was back to feeling like himself by the middle of summer. He was even well enough to undergo dental surgery to remove the diseased teeth that were causing him so much pain! Now he's enjoying each day with his foster family and showing even more of his gentle and loving personality.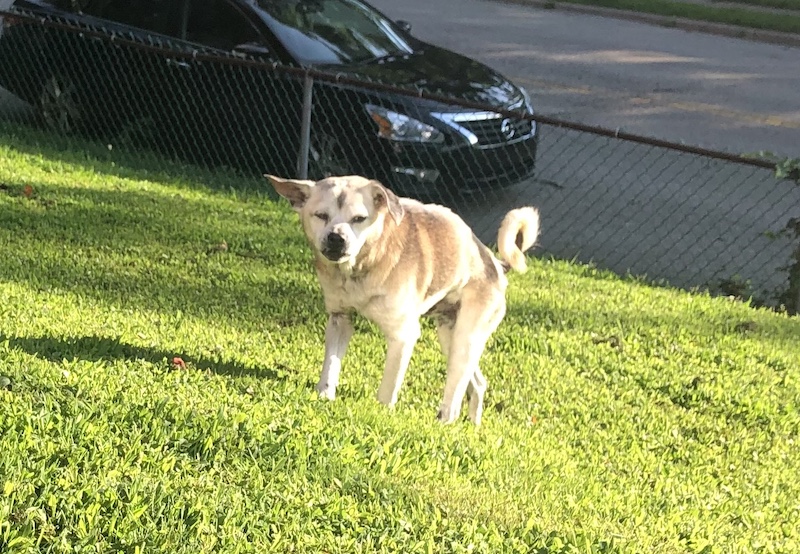 "The walks got longer and longer, and now we are out there for almost an hour with him running part of the time, very engaged in smelling here and there, and trying to say a polite hello to people and dogs that we meet. He picks up on body language and hand motions, and it's very easy to communicate with him! He is a sweetie and has settled very well into our family routine."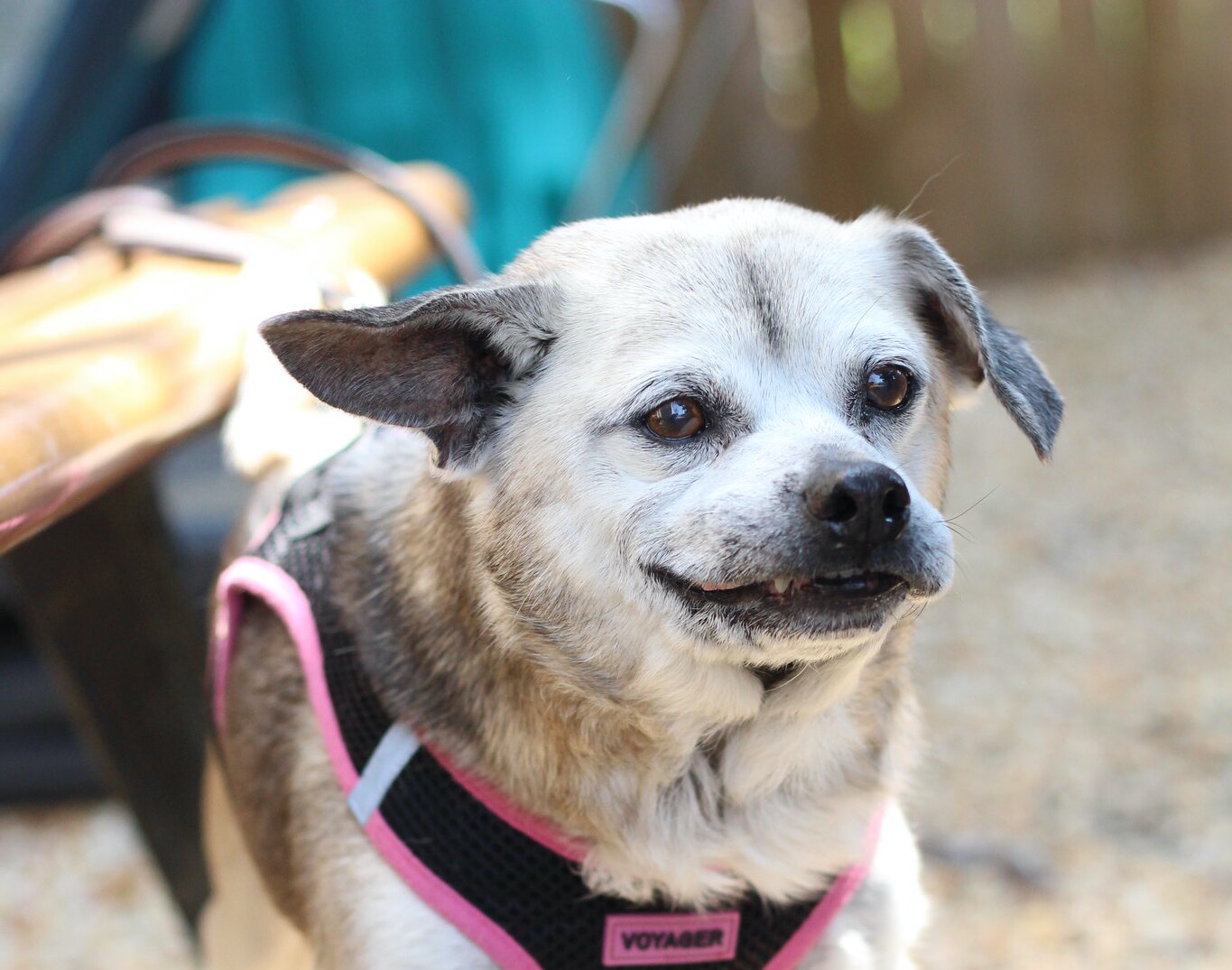 Now happy and stable, Pugsley is ready to find a forever family that's as special as he is and spend the rest of his golden years being spoiled like he deserves!