06.23.2022
Porkchop's new beginning
---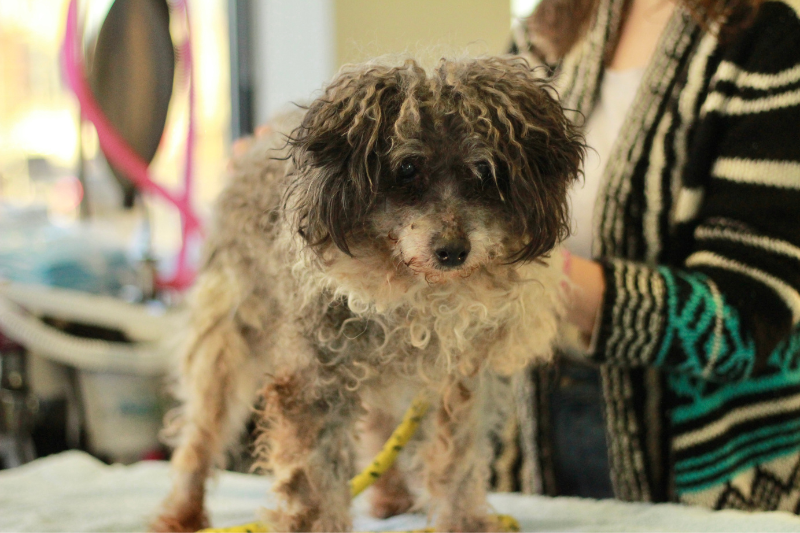 Porkchop was brought to the city shelter by a Good Samaritan after showing up on their doorstep, and it was unclear how long he'd been fending for himself in the cold. Porkchop had no vision, matted fur, and a mouth full of bad teeth. It was evident that he needed more medical care than the city shelter was able to provide, so on an icy February day, Porkchop found safe haven at PAWS.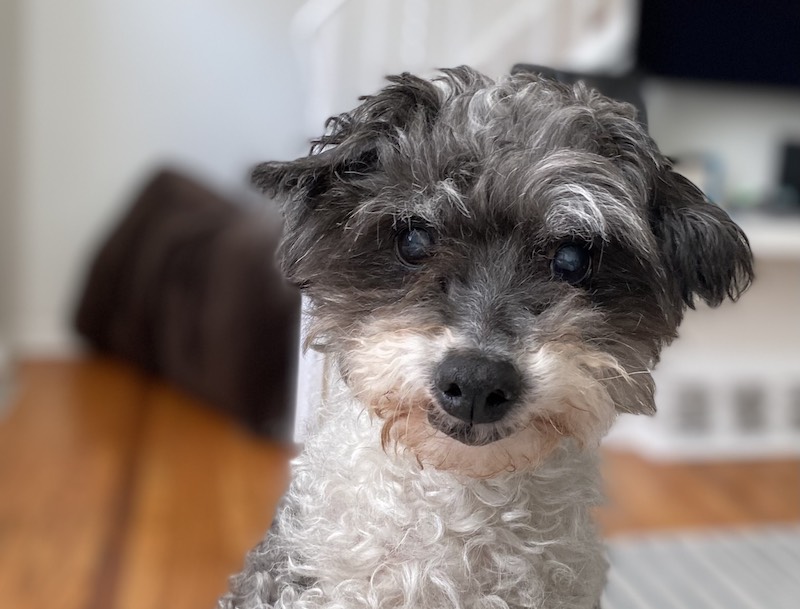 This kind senior spent three months in a loving foster home receiving medical care and recovering from his time on the streets. Porkchop bravely underwent an extensive dental procedure to extract many damaged teeth and alleviate gum disease and was treated for an upper respiratory infection. This care, along with an immediate shave to remove extensive matting and time to get back to a healthy weight, revealed a loving and playful personality!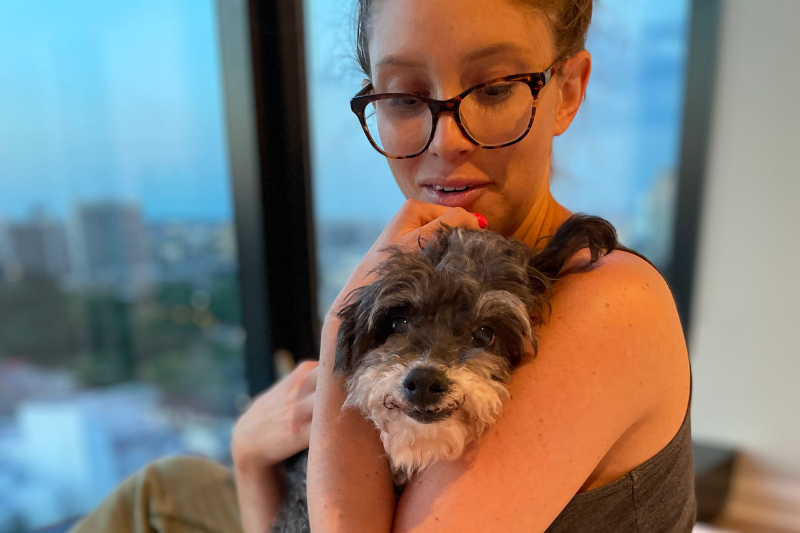 In May, Porkchop finally found his new family! "We're absolutely obsessed with him and having an amazing time altogether" says his new mom. ¨He comes with me to work every day, gets groomed every few weeks, has amazing fresh food that we special order and is so loved!" reports his new dad. We're so happy Porkchop found the love and devotion he deserves.