The dogs of PAWS were crowned with flowers! PAWS recently hosted Sophie Gamand Photography who created portraits as part of a larger effort to promote pit bulls and shelter dogs in a positive light.
Here are some of the beautiful images that resulted: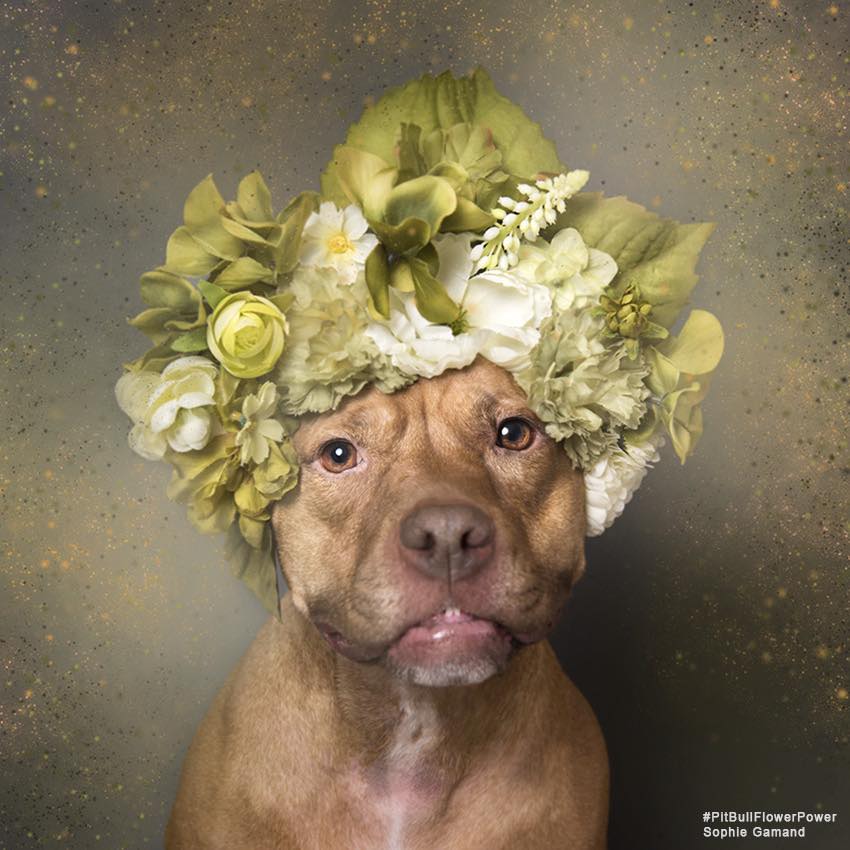 Melody, a 5-6 year old girl who was found as a stray and taken to the shelter after being hit by a car. She is now a happy and healthy three-legged dog and is ready to find a home. Adopt her!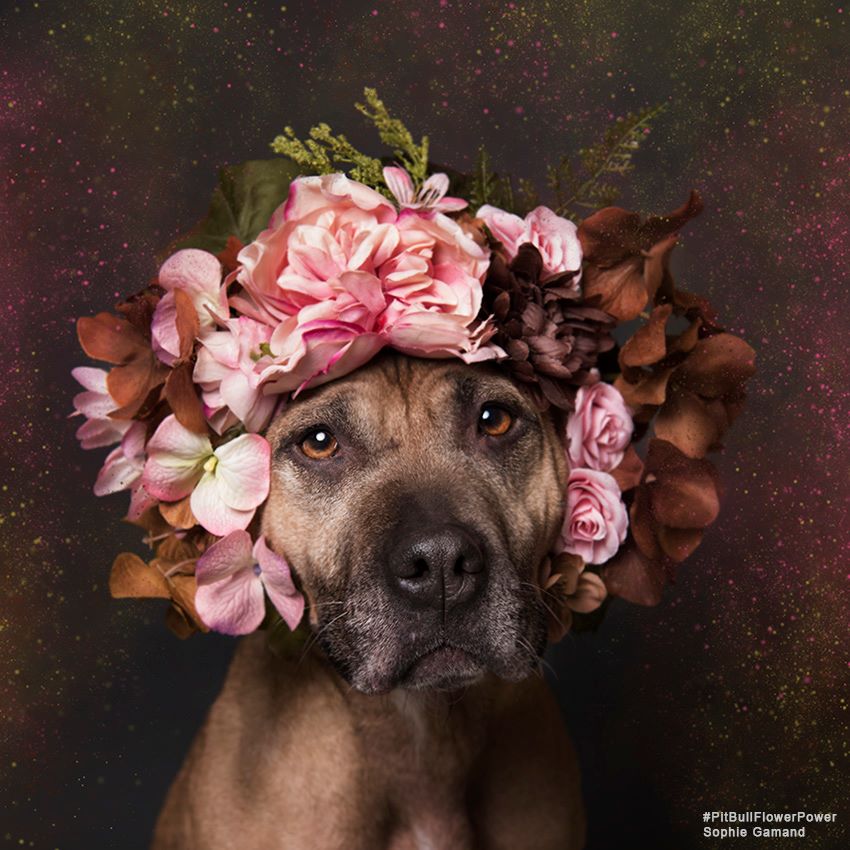 Sweetie, a 6-year-old who was originally adopted from PAWS as a puppy, then recently returned to us when her family could no longer care for her. Sweetie is very intelligent and energetic and has excellent house manners. She is currently waiting for a new home. Adopt her! 

Suzie, a young adult who was found as a stray in Germantown, brought to the city shelter, and taken in by PAWS. She was recently adopted by her foster mom!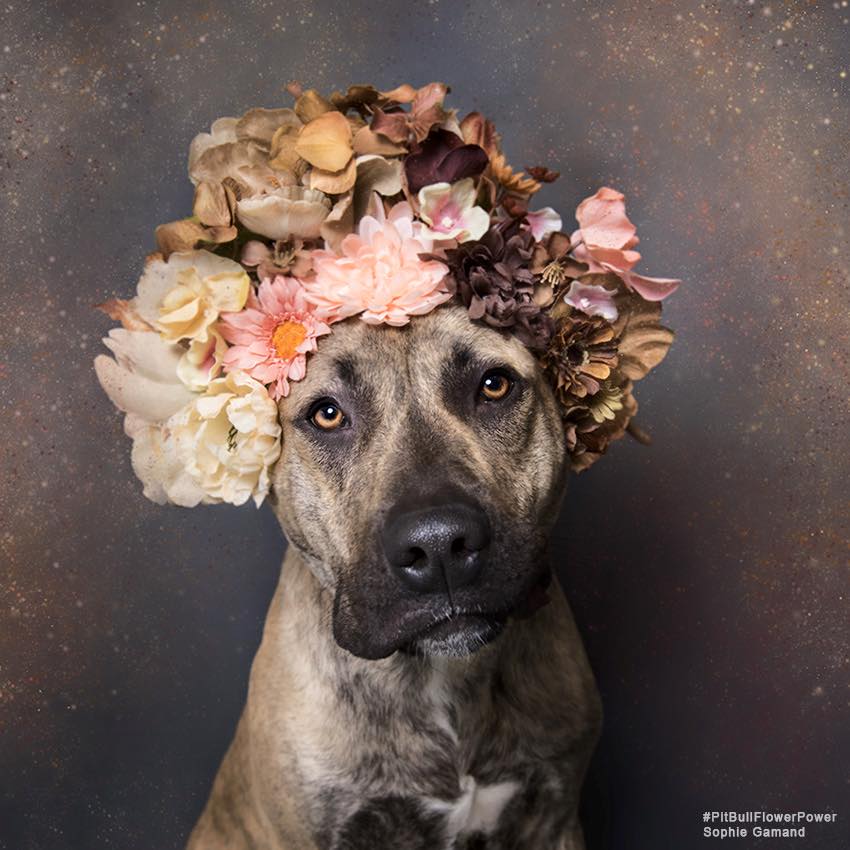 Avon Barksdale, a 1-year-old mix who was found as a stray, taken to the city's animal control shelter, then rescued by PAWS. He found a loving home with a canine brother to keep him company!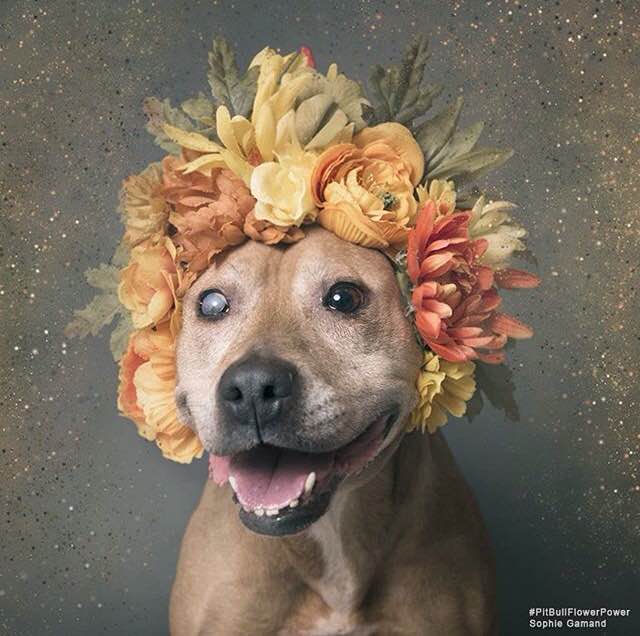 Marci, an energetic senior girl who was well-loved by her family but was returned to PAWS when a family member became allergic. Her eye had clouded over time but she was in great health. Marci found a new home and now lives happily with her new family!
See more portraits of PAWS dogs.
Special thanks to Free People for making this photoshoot possible.