01.11.2023
Pineapple: from critically injured to safe and loved
---
When this sweet kitten arrived at PAWS, we feared the worst. She was in critical condition, limp and bleeding, and covered in life-threatening injuries from a suspected dog attack. Our medical team knew they'd need to act quick to give her a fighting chance, and immediately sprung into action to assess her condition and get her stable.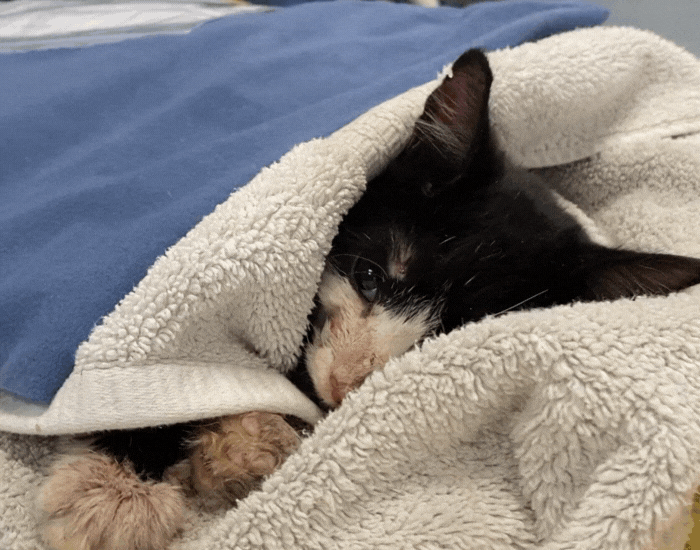 A sedated exam and X-rays revealed that Pineapple had suffered several puncture wounds, soft tissue damage to her mouth, broken ribs and a badly broken leg, and a punctured lung that was leaking air into her chest cavity. While the damage was extensive, we had good reason to be hopeful: her jaw hadn't been broken as we'd feared, and she wasn't showing signs of respiratory distress.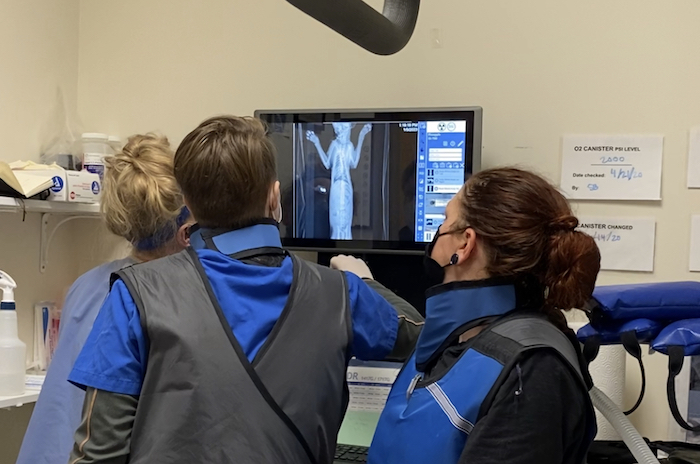 Our veterinarian, Dr. Kim, extracted the excess air from Pineapple chest cavity to ensure there was no pressure on her lungs, sutured the open wounds in her mouth, and dispensed a hefty dose of pain medication. We were all heartened when she woke up from her sedation and immediately lapped up a portion of the wet food we offered her!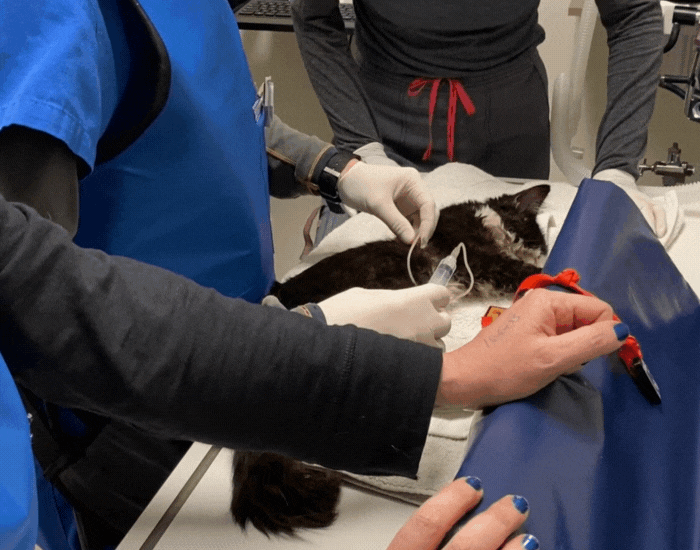 Pineapple's prognosis was very still guarded due to the potential for sudden respiratory distress, so Dr. Kim took her home overnight to monitor her and ensure she had the care she needed. When she made it to the morning with a bright spirit and healthy appetite, we knew this little fighter would be sticking around for good!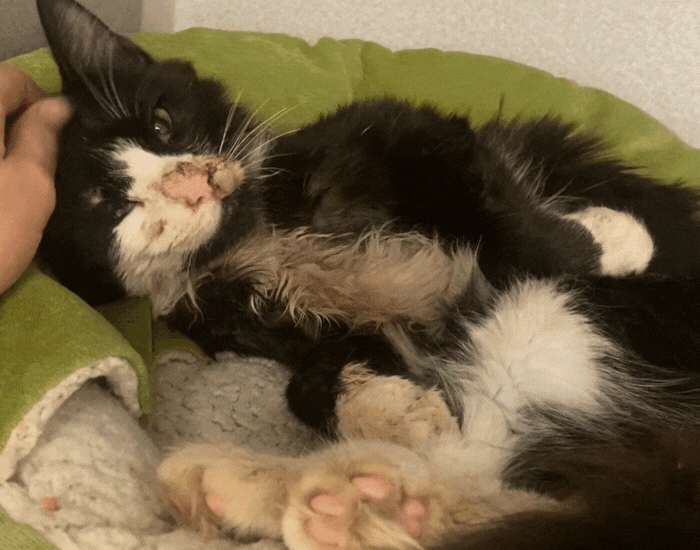 Now healing in an experienced foster home, Pineapple is growing stronger every day and starting to show her sweet and spunky personality! "She is a very affectionate little lady who loves being pet," shares foster mom Alyssa, "she'll paw at you to keep petting her if you try to stop. She's trying hard to play with toys but she's having some trouble with that broken front leg. Once she's all healed, I expect she will be pretty playful. A sweet and spicy little Pineapple!"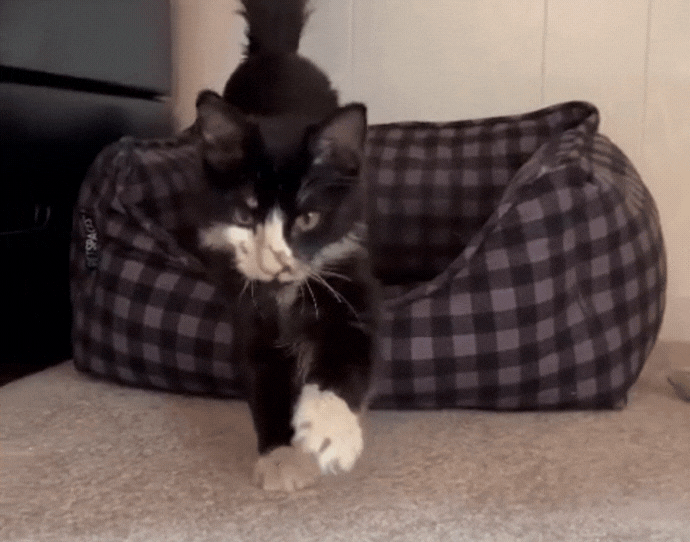 Pineapple's story inspired an outpouring of generosity from our supporters that will provide Pineapple and many more sick and injured pets with the care they need to recover and thrive. We are profoundly grateful to everyone who made a gift to help save this amazing kitten, and to our medical team for going above and beyond to ensure she got the second chance she deserved!
If you'd like to help PAWS save more medically vulnerable pets like Pineapple, consider making a gift to PAWS' Medical Relief Fund at phillypaws.org/medical-relief.