01.11.2023
Pickles: love was worth the wait!
---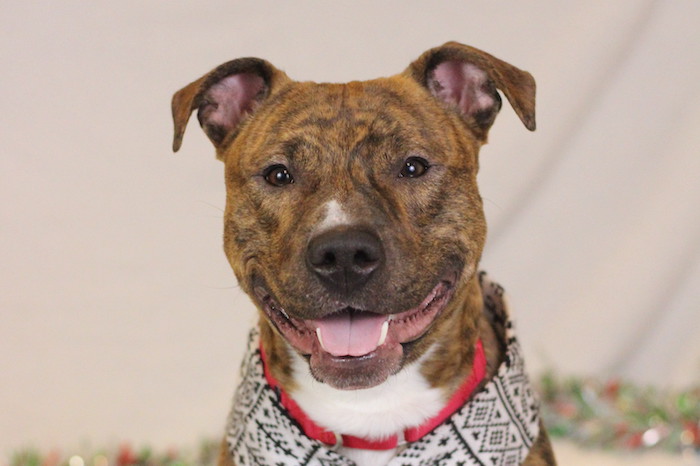 This friendly former stray charmed everyone he met with his kind and goofy personality, but spent weeks searching for an adopter without any luck. Many miles away in Canada, Colinne and Peter were ready to open their hearts to a new dog after saying goodbye to their PAWS pup of over a decade. "My husband adopted Gabby in 2007 before we met," shares Colinne, "By the time I came into the picture, Gabby was such a sweetheart and so well-behaved that she turned heads (the right way) and was a great ambassador for her breed. And we loved her and spoiled her so much. She was like our child."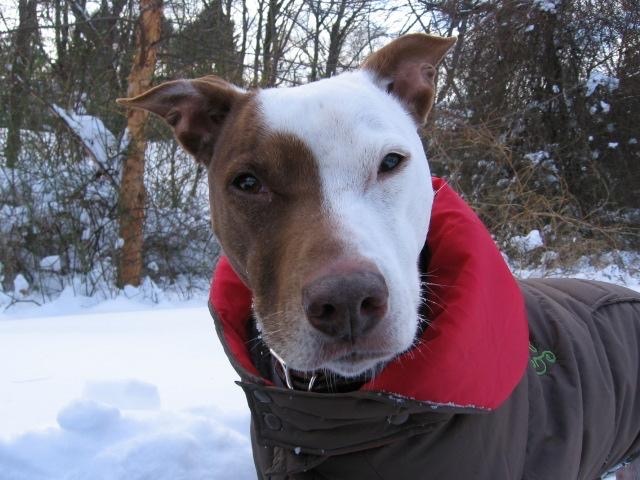 Unfortunately, their search was proving more difficult than expected. "We'd been trying to adopt locally for a year with zero feedback or success," wrote Colinne, "It was so disappointing to apply all over the place and not ever hear back." With a holiday trip back to Philly approaching, they took a chance and applied to adopt with PAWS again — and Pickles sounded like the perfect match. When they finally met, they knew he was the one they'd been waiting for! "Clearly Pickles is the right one for us and it was meant to be. He was worth the wait." Pickles drove back with the whole family that same day, and has been a cherished member of the family ever since!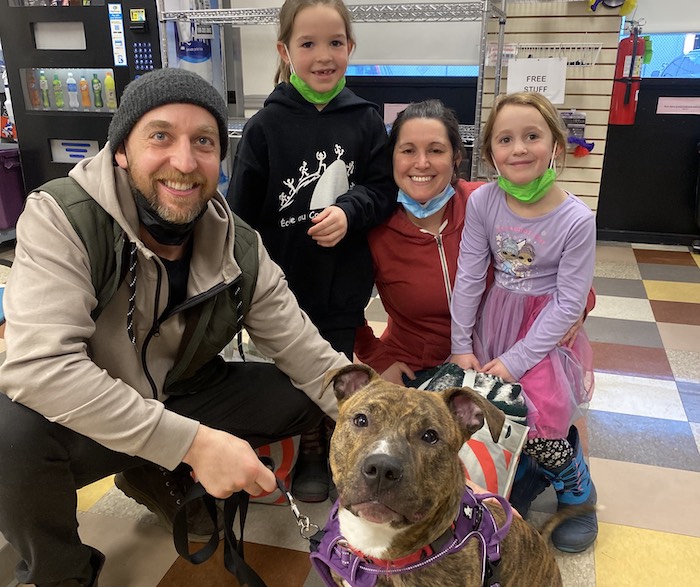 "We are so thrilled with Pickles – he's been so good. It's like he's been here all along. We are all having so much fun with him. It's getting us outside more and out in nature doing the hikes we have been talking about doing for so long. He's been great with the kids too. Always happy to receive any kind of attention and listens to them as well. He is patient with them and lets them pet him whenever, and he even chooses to sleep with them on their beds over his dog bed. It's sweet."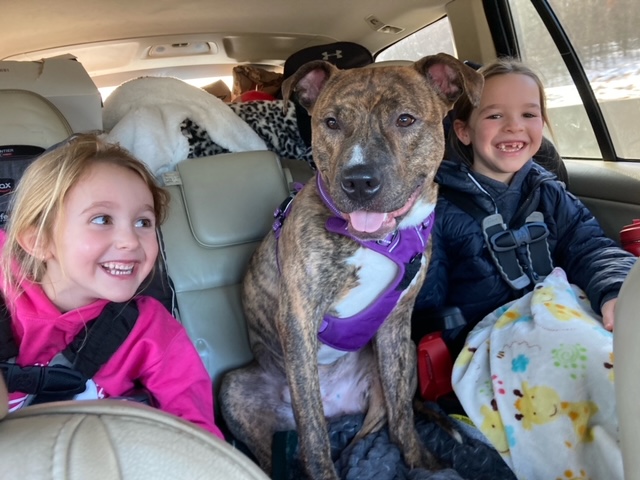 "One thing that's particularly sweet is the way he greets us after one of us has been away for a few hours. Like he's been our dog forever. It's wonderful. We're so glad that we were able to adopt him – he really brings that extra presence to the house that we so enjoy."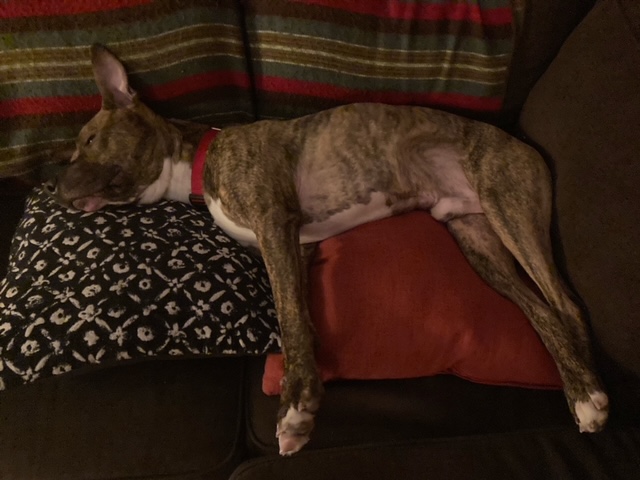 "I also wanted to add that PAWS' team has been amazing and has really made this a wonderful experience. Staff responded to our questions about the different adoptable dogs, made suggestions about best fit and were just so patient and responsive with us. They really wanted to match us with a dog and were so determined to make it happen. Even with our limited schedule to be down there. I still have to pinch myself that we actually got our dog!"