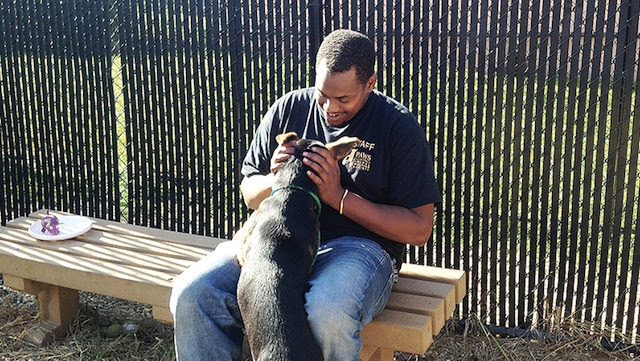 PAWS' Rescue Manager Rich Island evaluates a dog at the city shelter. Photo by Jen Colletta

Ever wonder what goes into rescuing a PAWS dog? This article by Philadelphia Gay News gives an inside view of our process for evaluation, matchmaking, and more. We visit the city's animal control shelter nearly every day to select and rescue homeless pets, bring them to our facilities for medical care and enrichment, then find them loving foster and adoptive homes.
Each dog we rescue has a unique story and personality, and we are committed to finding an excellent match for every one. Read more.