03.14.2023
Myrtle: too special to part with!
---
Some pets feel like family from day one. When Heather and Brian took Myrtle home as a foster in December, they'd planned to get her healthy, enjoy some canine companionship, and help her find her forever family. But this gentle granny transformed their lives as soon as she arrived, filling their days with a warmth and joy they hadn't known they were missing.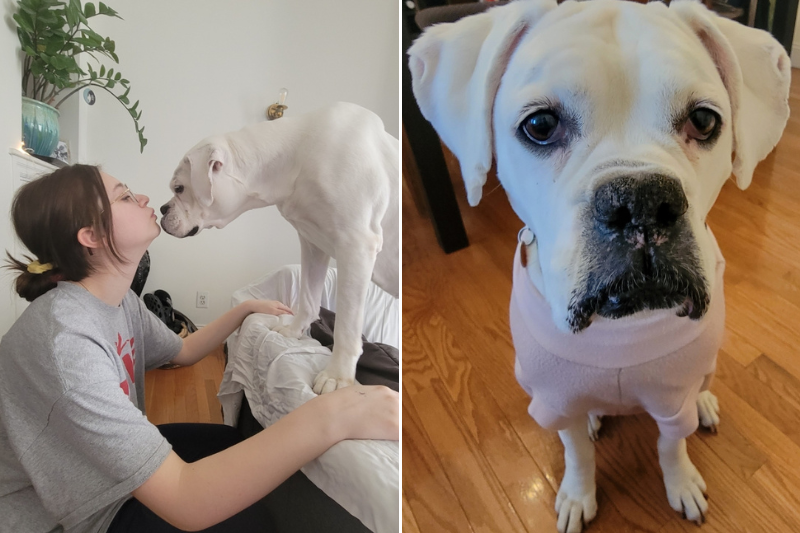 As they cared for Myrtle through a mass removal, two dental surgeries, and countless snuggle sessions on the couch, their bond continued to deepen and they soon realized they couldn't imagine life without her!
"For someone who has cared for family and friends' pets for over 15 years," says Heather, "I know first-hand the healing power of pet companionship and am a big believer in pet therapy. There is no doubt that during the past 85 days, there has been a lot of healing felt in our family, and I definitely attribute that to all the love and comfort Sweet Myrtle has shared."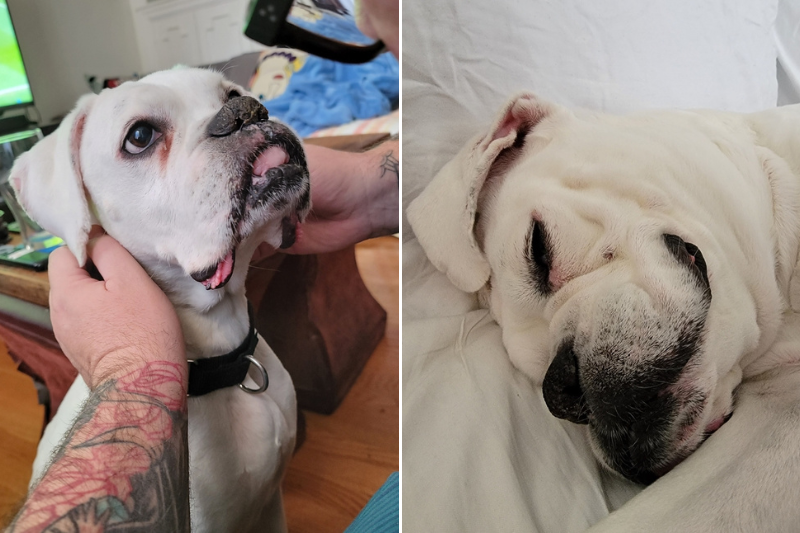 There were countless reasons for making Myrtle an official member of the family. One of the most unexpected ones was the special friendship she'd developed with Heather's mother, who'd never been comfortable with dogs until she met this extraordinary senior.
"I think one of the biggest surprises that has happened over the past 85 days with Myrtle is the surprising bond that she has formed with my mom. I say this because mom has never been much of a dog person – never grew up with dogs and just not very comfortable around them.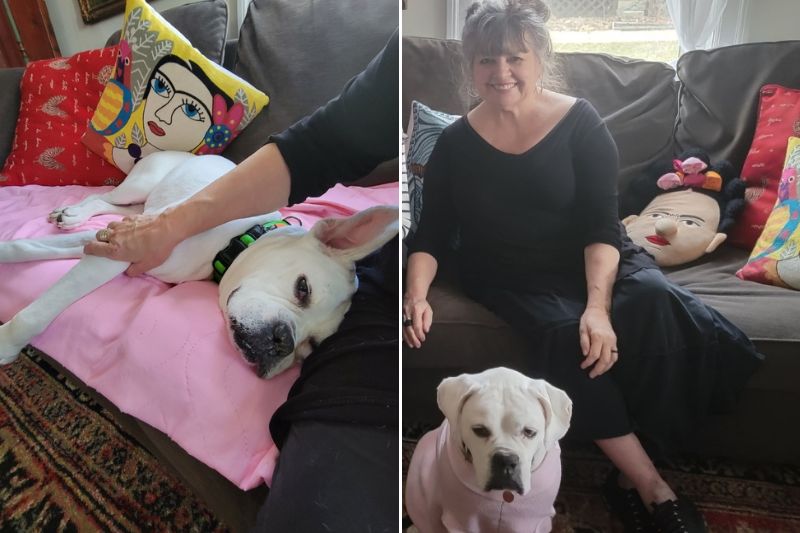 "My mother cared for my father around the clock for many years as he struggled with dementia, and we lost my dad back in 2021. All I can say is that I am watching this beautiful relationship between the two of them bloom and a great lightness can be felt ever since Myrtle arrived. Myrtle brings so much joy & happiness to our lives. She has the most calm, sweet, and gentle demeanor and is not excitable, anxious, or aggressive. Oh, and did I mention she is toothless, which has made her even a more perfect companion & buddy for my mom.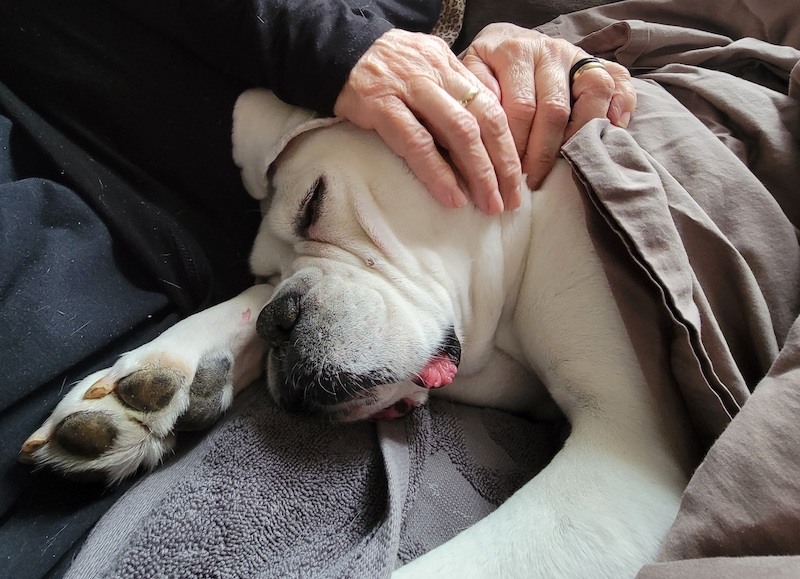 "I will drop Myrtle off at moms and on my way out cannot help but smile when I hear, "Want to watch the Golden Girls Myrtle?" She tells me,"I really think she likes watching Golden Girls with me!" Mom will also play Wordle with Myrtle or do her crosswords with her – always with one hand on Myrtle. And at the end of the day, when we are heading out, I'll often hear, "I am so excited to see you again tomorrow, Myrtle!" Music to my ears!"