12.21.2022
Myrtle finds love in foster care
---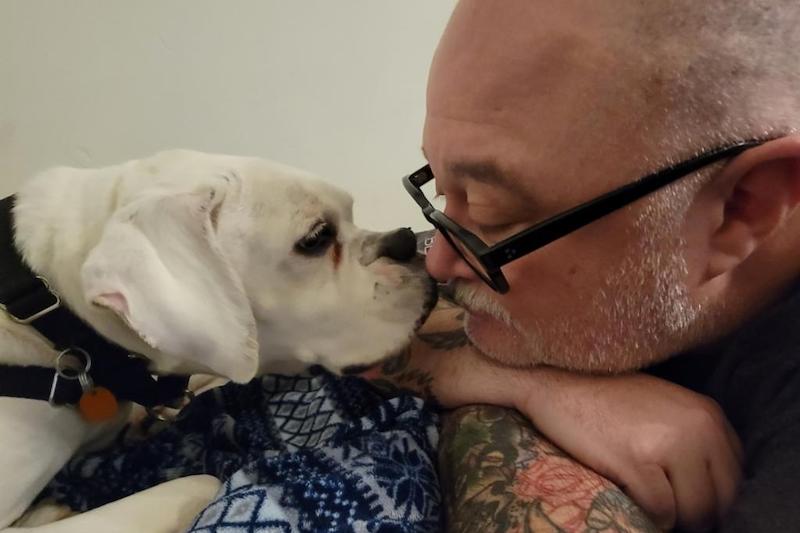 When you foster a shelter pet, you change their life forever — and often they change yours! Myrtle was looking for special a foster home after arriving at the shelter with a host of ongoing senior ailments. At the same time, Brian and Heather were waiting for a very special foster pet. They couldn't adopt due to their work schedules, but missed canine companionship and agreed to foster if they found a dog who was the right fit. When Brian came across a foster plea for Myrtle late one night, he was so excited that he woke up Heather: he'd found the dog they'd been waiting for.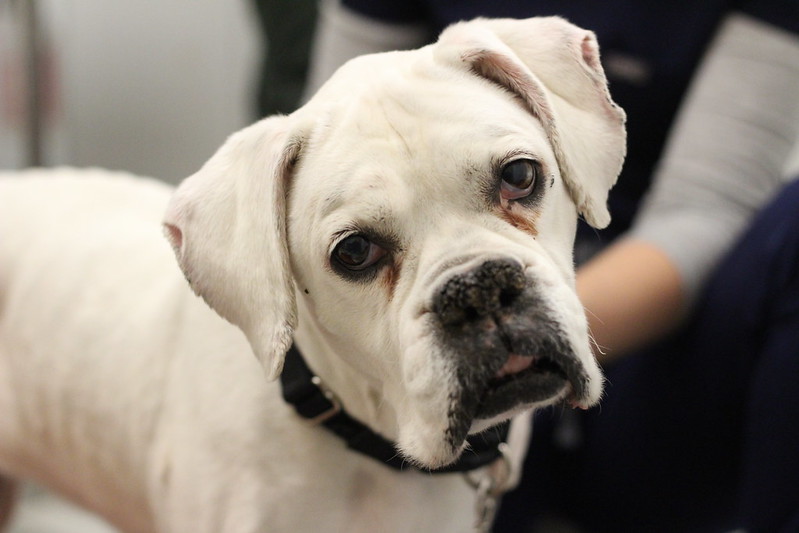 "She melted my heart when I saw her," wrote Brian, "I am a lifelong dog lover and owner. My favorite was my boxer Doc. I have missed him since the day I lost him years ago." They signed up to foster that night, and Myrtle was out of the shelter and on their couch less than 48 hours later! She made herself at home right away, and is showing more and more of her loving and silly personality every day.

"This sweet senior is such a joy," shared Brian and Heather, "Our house has immediately been injected with the energy and love that only a foster can provide." Since going home, Myrtle has been enjoying lots of naps, getting frisky on her neighborhood walks, and charming every single person she meets (she already has her own fan club)! 
Now recovering from surgery with PAWS' medical team to remove a hind limb mass and several diseased teeth, Myrtle can rest easy knowing she'll be safe, loved, and cared for until she's ready to find a forever family who will adore her as much as Brian and Heather.