04.20.2022
Han Solo: orphaned kitten gets a fighting chance
---
This little one is the last surviving member of his litter, and he's been a fighter since day one. Han Solo was born in the unlikeliest of places: in our surgery suite during a spay/neuter day. His mother was an underweight feral who'd been scooped up for TNR (trap neuter release) by a community cat caretaker, and her skinny frame gave no hint at her condition.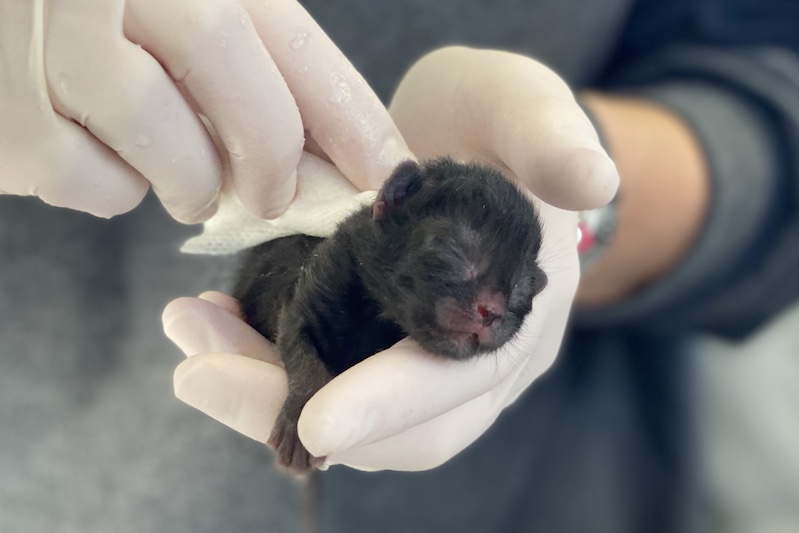 When our medical team discovered that she'd gone into labor shortly after arriving, it quickly became clear that something was wrong. One of her three kittens was stillborn, mom wasn't producing any milk, and Han and his remaining sibling were dangerously underweight. Our medical team immediately sprang into action with formula to nourish them and an incubator to stabilize their body temperatures, and a staff member took on their overnight care to see them through until they could move to a full time foster.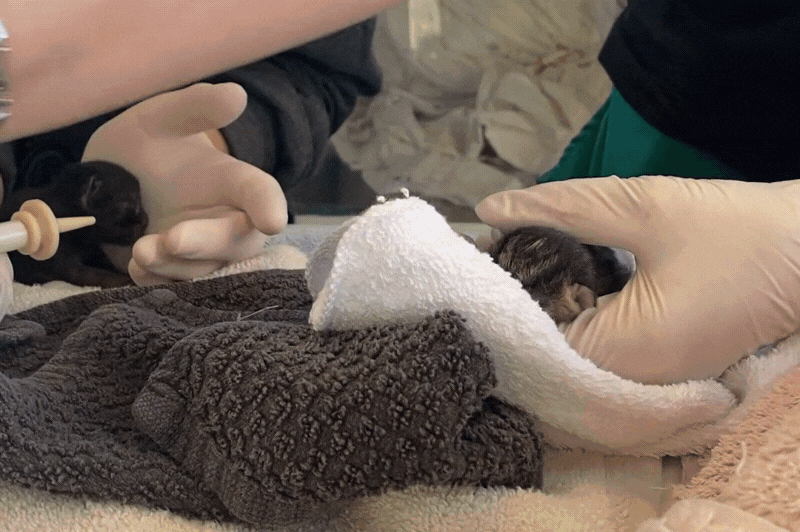 In spite of our best efforts, we lost Han's sister, but this little guy continued to fight. Because he wasn't latching well for nursing, every feeding was a struggle to get enough calories into him, and every ounce gained in his first weeks was a victory. Thanks to the diligent care and love he received in his foster home, Han finally reached the right weight for his age, and is not only surviving, but thriving!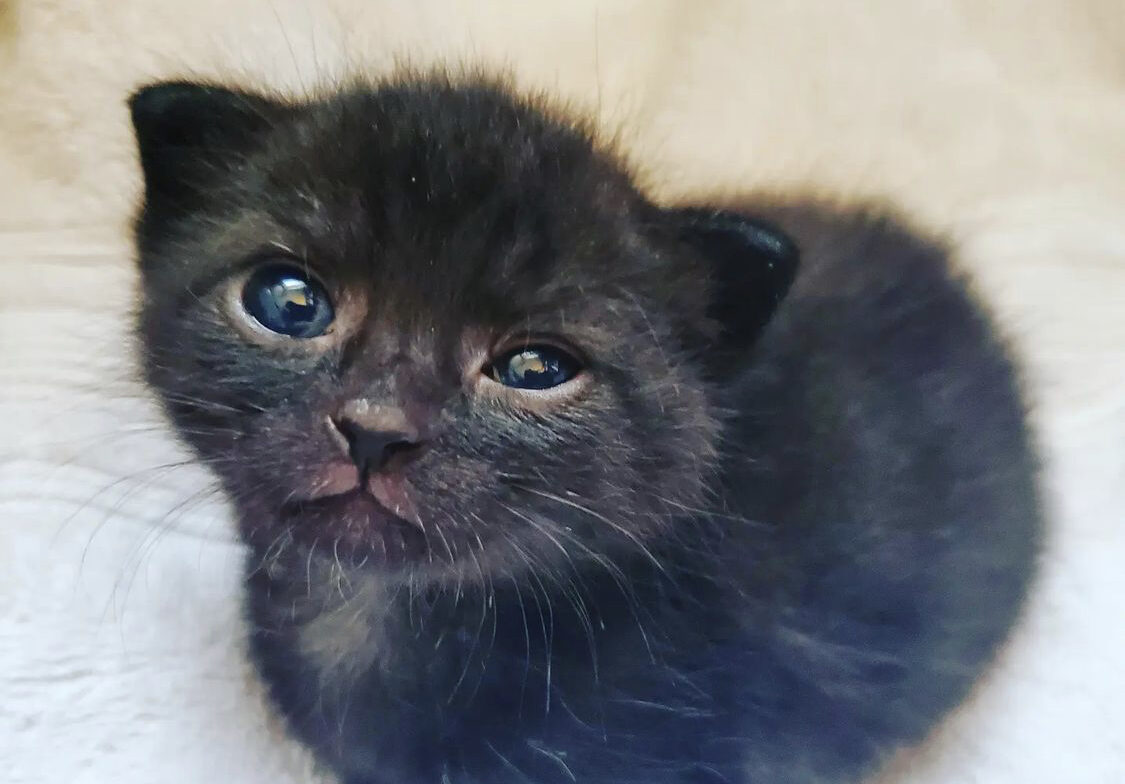 "This kit is such a sweetheart and really loves humans very very much!" Wrote foster mom Anita in an Instagram update, "He's still learning how to 'cat' properly — he definitely has some solo-kitten learning curves which we find highly amusing – but he's a darling who loves to stare soulfully at your face until you look back, and then he wiggles with glee from the attention!"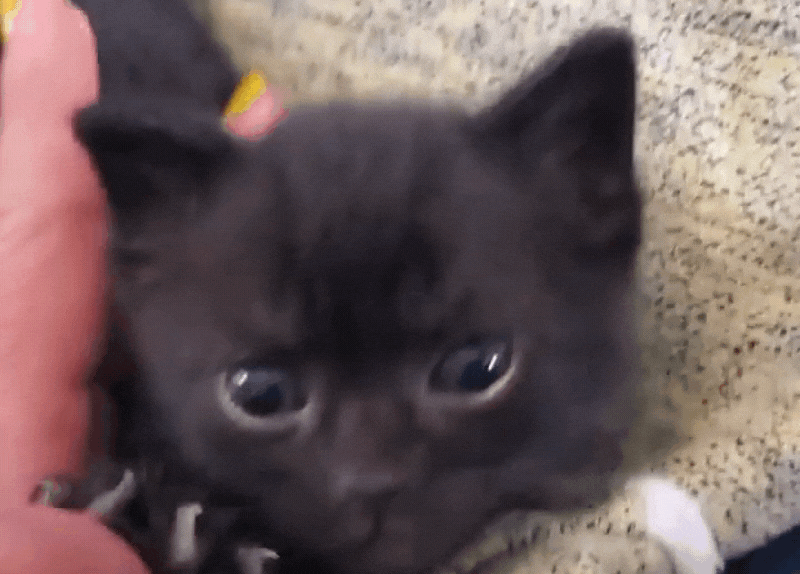 Spring marks the start of kitten season, which means hundreds of orphaned babies as well as mothers with newborns will arrive at the city's shelters throughout the warmer months. Foster parents are the reason we can save as many lives as we do, and they're especially critical for young kittens who are too small and fragile to survive in the shelter. By applying to foster now, you can ensure we'll have enough homes ready as kittens arrive in the coming weeks and months. Please join us today!