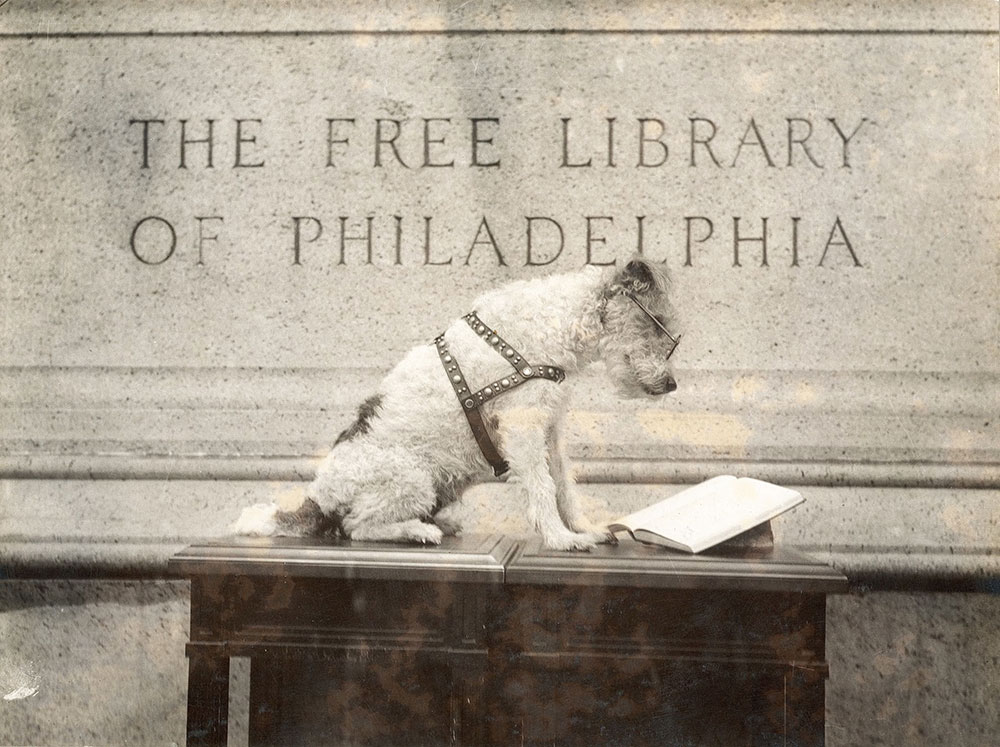 05.01.2015
Free Library Mascot Reimagined with PAWS Dog
---
Philadelphia has always been a city of animal lovers; in the 1930s, the Free Library of Philadelphia had a canine mascot named Knee-Hi.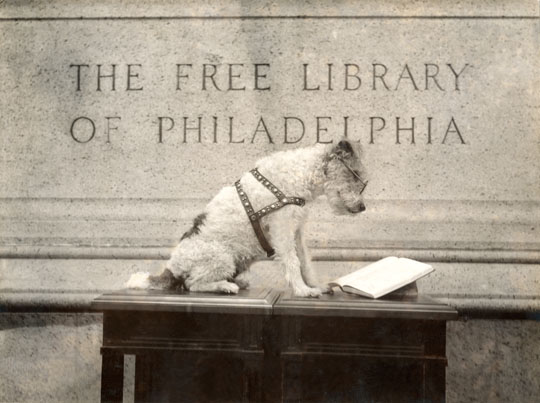 From the Library's digital archives: Knee-Hi, the Free Library mascot, "reading" outside the Main Library Building, April 22, 1938.
77 years later to the day, we re-created Knee Hi's photo with Ellie, a rescued PAWS dog, at Knee Hi's original spot at the Parkway Central Library on Vine Street.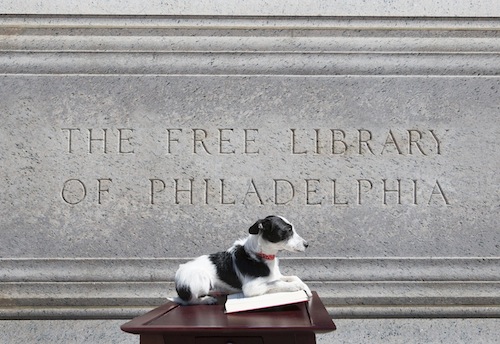 Photography donated by Devon John Photography.
Ellie is an 8-12 month old terrier mix who was found wandering the streets of North Philadelphia and found safety at PAWS. Soon after her rescue, she was found to have orthopedic problems that made it difficult for her to run and play like any puppy should. The team at Veterinary Specialty and Emergency Center came to her aid and performed surgery to regain the use of her back legs. A PAWS foster parent took her in and helped her through weeks of post-surgical recovery to prepare her for adoption.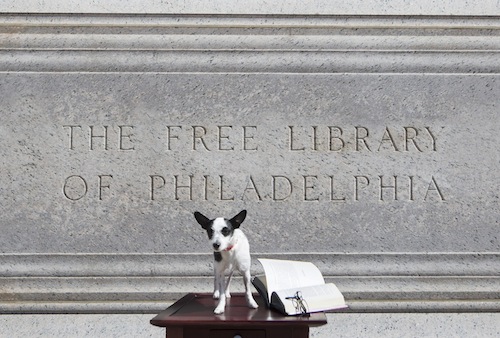 Today, Ellie is in great health, fully active, and more than happy to take the spotlight.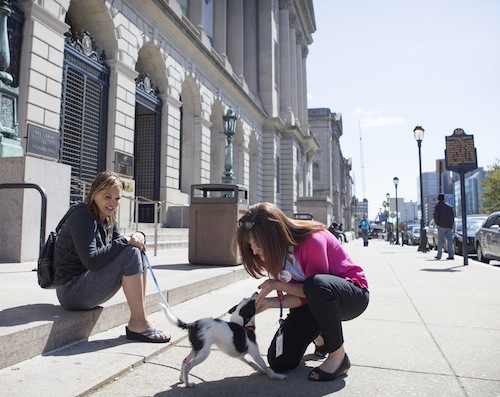 She loves being the center of attention and was thrilled to meet Free Library staff!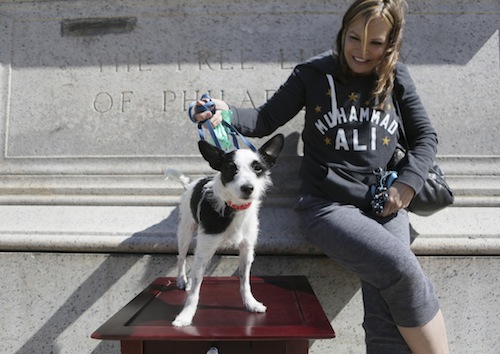 Ellie with Maria, the PAWS foster mom who took her in and cared for her.
Just days later, Ellie got her biggest break yet: she was adopted by a loving family! She is now a pampered pet living happily in New Jersey.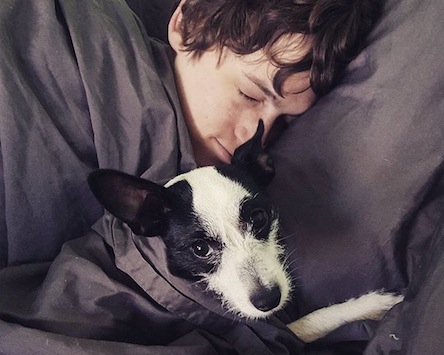 Looking for a reading buddy of your own?
Adopt a dog or cat
from PAWS!