04.20.2023
Dock Street Brewery and PAWS Team Up to Save Lives!
---
Beer drinkers and animal lovers rejoice! You can soon enjoy a flavorful hazy IPA that benefits the Philadelphia Animal Welfare Society. Dock Street Found Friends, their newest brew, is 6.5% ABV with 65 IBU and hopped with Idaho 7 and Motueka. For every 4-pack sold, $1 will be donated to support PAWS' mission of making Philadelphia a no-kill city for four-legged friends like Lilith (pictured below).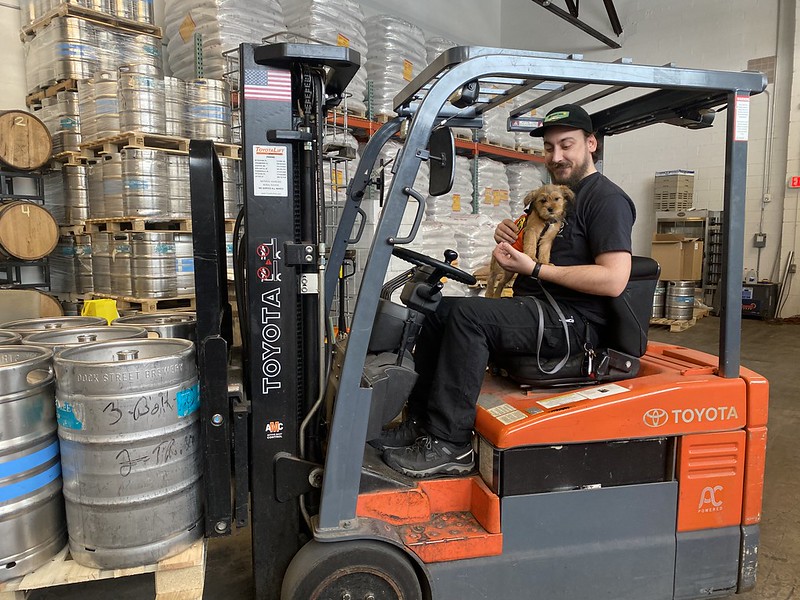 PAWS rescued Lilith from the city shelter after she was brought in as a stray. Last week, this sweet and outgoing two-month-old
teamed up with Dock Street's brewers to ensure that Dock Street Found Friends would be the tastiest lifesaving beer on the market. Proceeds from Dock Street Found Friends will enable PAWS to rescue Philadelphia's most vulnerable pets – providing medical care, foster care, and TLC while working to find them loving homes.
Launch party: Thursday, May 4, 5-7 pm at Dock Street Brewery South, 2118 Washington Avenue
Bring your dog and be among the first to try Dock Street Found Friends on Thursday, May 4 at Dock Street Brewery South! The launch party will feature a raffle for cans of Dock Street Found Friends with Dock Street and PAWS merchandise, information on how to get involved with PAWS, and a brewery tour with Head Brewer and PAWS foster, Mark Russell. Of course, there's always something for the pups, too: dog treats made from Dock Street Found Friends spent grain!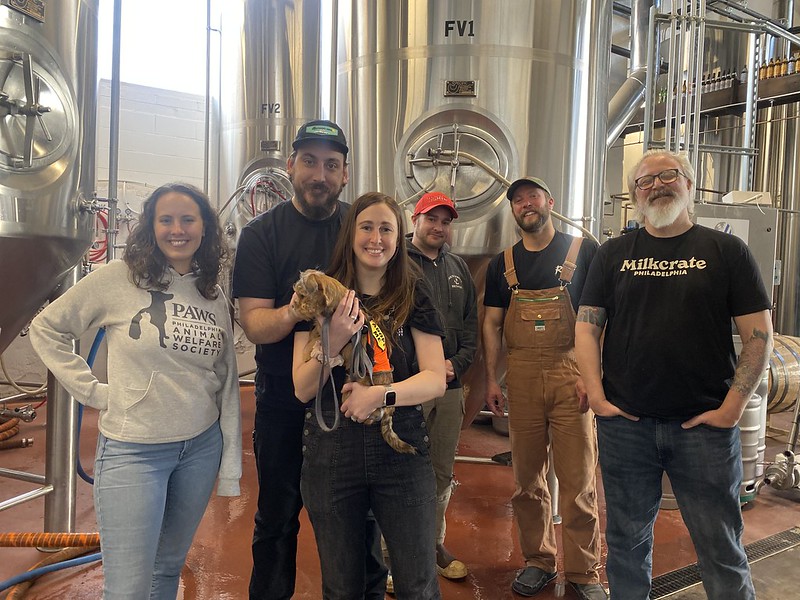 The backstory: how Dock Street Found Friends was developed
Dock Street Brewery has been a proud PAWS partner since 2019, when Lauren Hanak joined PAWS' staff and brought her husband and Dock Street's Head Brewer, Mark Russell, into the fold. The two have fostered over 50 PAWS cats and kittens and are excited to combine their two passions: beer and ending pet homelessness.
Since then, Dock Street Brewing has supported countless PAWS initiatives, benefiting Philadelphia's pets in need and the people who love them. "My very first cat, in college, was called Maggie, named after that Bob Dylan song 'Maggie's Farm,'" says Rosemarie Certo, owner and founder of Dock Street Brewing. "In her memory, I want to say that all animals matter and deserve a loving home and great care. We're honored to work with PAWS to bring awareness and to show how happy and complete 'Dock Street Found Friends' can make us!"
"PAWS' partnership with Dock Street Brewery is a wonderful example of how communities become stronger when businesses support organizations that touch their hearts," says Melissa Levy, executive director of PAWS. "Simply put, Dock Street's generosity saves animals who are depending on all of us to come together. We couldn't be more grateful for them, and the release of Dock Street Found Friends is a truly exciting and proud moment!"