02.02.2022
Fern: from barely surviving to safe and thriving!
---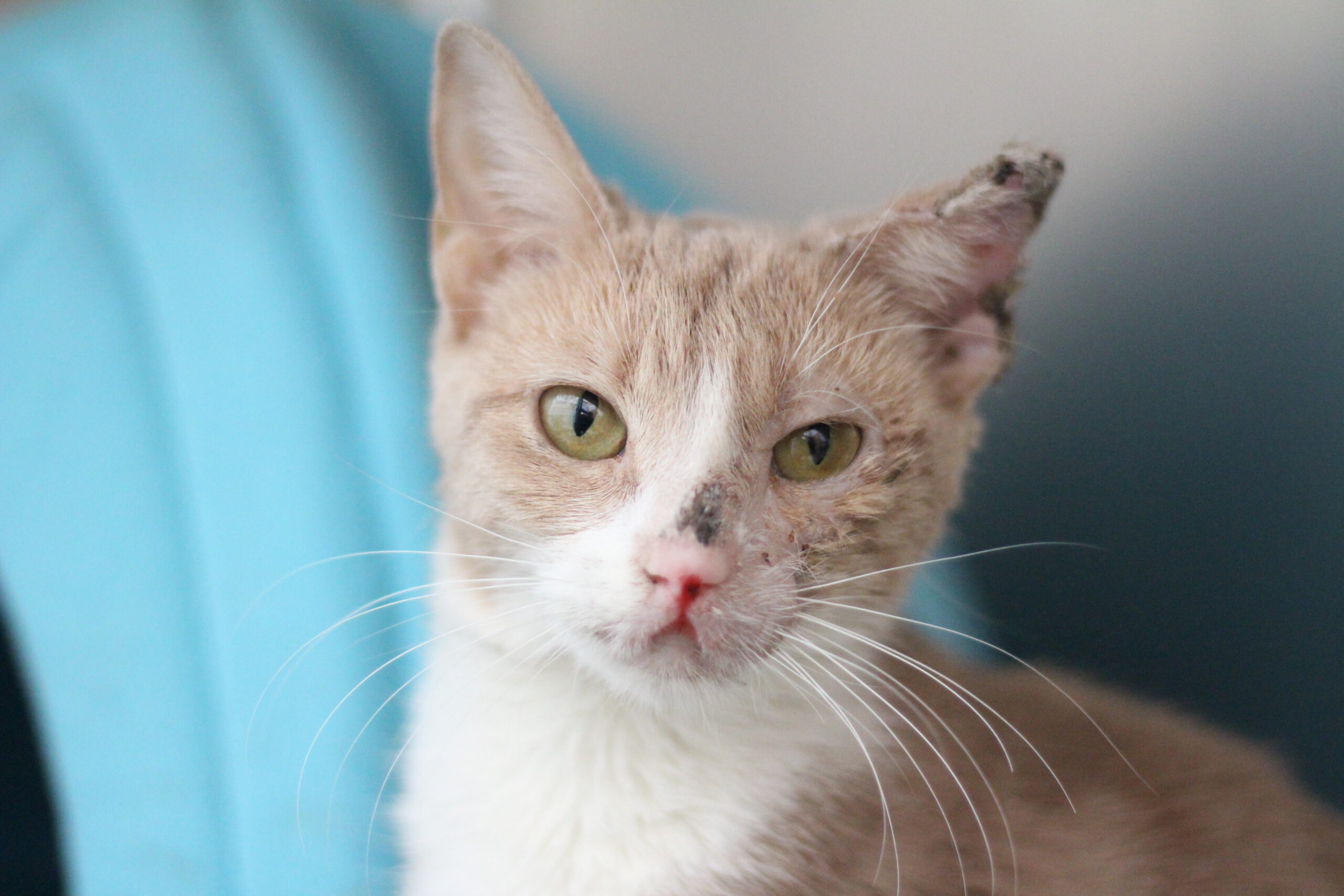 This gentle girl was in very bad shape when a Good Samaritan found her near Bartram's Garden. In addition to being emaciated, Fern was also very ill, and suffering from frostbite on her paws that made every step painful.
It's unclear how long she'd been fending for herself in below-freezing temperatures without food or shelter, but it's a miracle she'd survived for as long as she did. There's no doubt that her finder saved Fern's life when they scooped her up and brought her to PAWS.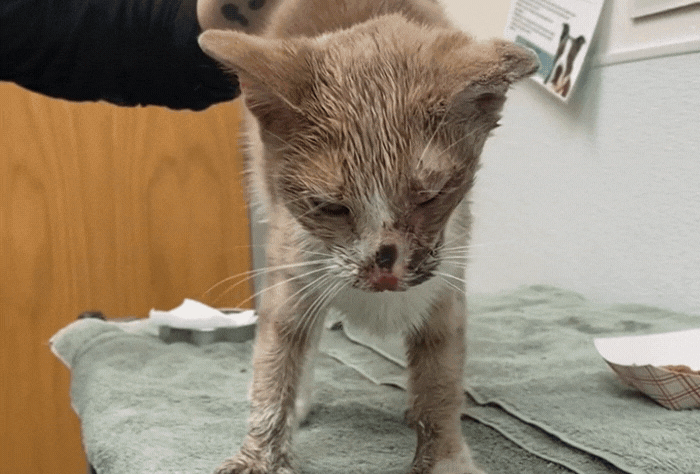 Our medical team immediately got to work cleaning Fern's wounds and bringing up her body temperature with warm fluids and a heated disc, which she snuggled up to immediately.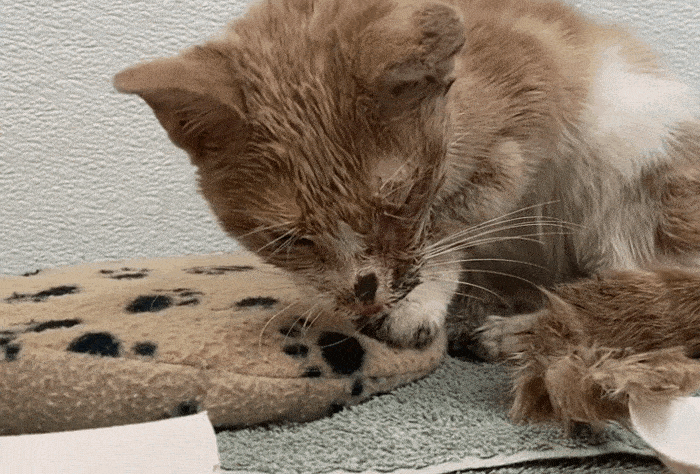 In spite of her obvious discomfort, Fern was incredibly sweet and trusting throughout her exam, as though she knew she was finally safe. Once we were finished, she gratefully settled into her heated bed, and enjoyed what must have been the first deep sleep she's had in a very long time.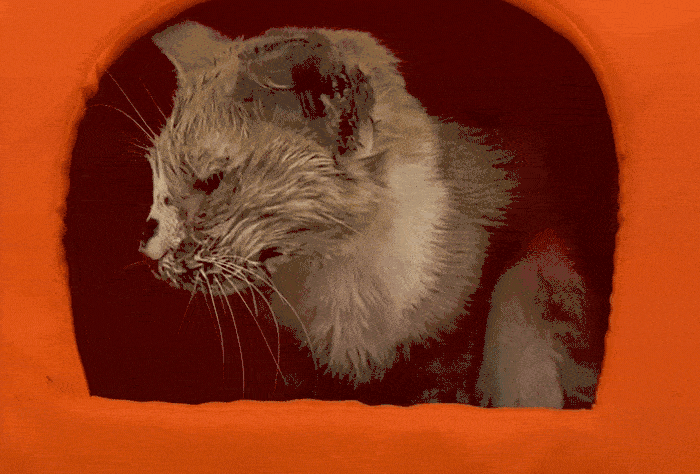 Now on the mend in a loving PAWS foster home, Fern has been resting, eating, and chatting up a storm. She has a long recovery ahead of her while we treat her upper respiratory infection and get her to a healthy weight, but has already made huge strides in her recovery and has stolen hearts with her loving personality. While we can't know what this brave little cat went through before she came to us, we can ensure that she's safe and loved for the rest of her days!