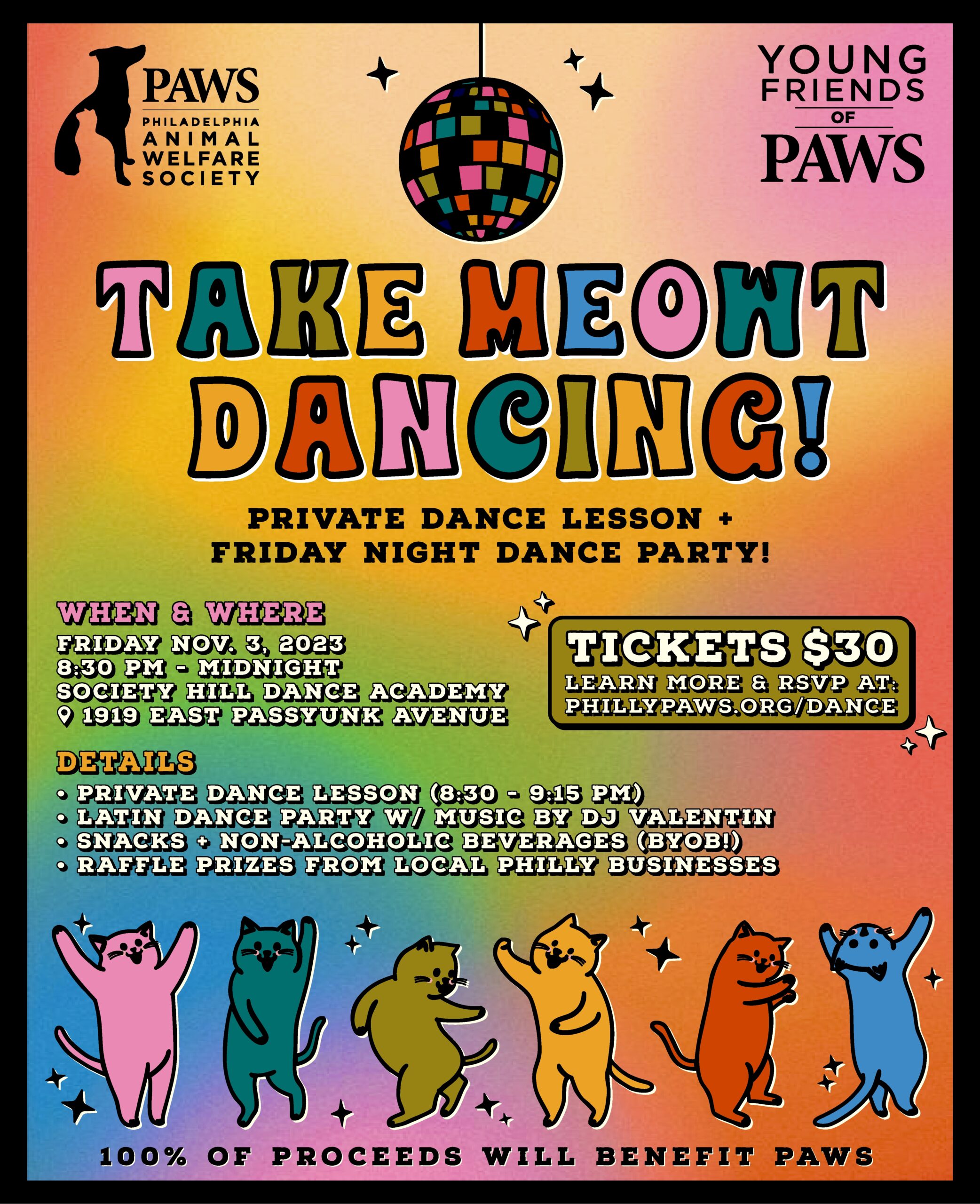 Take Meowt Dancing
---
TIME:
8:30 pm – 11:59 pm
Location:
Society Hill Dance Academy, 1919 E. Passyunk Avenue
---
Get ready to dance your tails off! Hosted by the Young Friends of PAWS (YFP), this fun night
out is BYOB and open to animal lovers of all ages. Your $30 ticket includes:
● A beginner dance lesson from 8:30-9:15 PM
● Snacks and non-alcoholic beverages
● 5 raffle tickets for a chance to win swag and gift certificates from local businesses
● Private space to socialize with YFP + event guests after the lesson
● Access to Society Hill Dance Academy's First Friday Latin Night Dance Party with DJ
Valentin (runs until midnight)
● A gift card to return for another beginner group dance lesson on a Monday, Wednesday,
or Friday night in November ($15 value)
100% of proceeds from this event will benefit PAWS' efforts to make Philadelphia a no-kill city.
Tickets are $30 online and will increase to $40 at the door, so register now at phillypaws.org/dance!