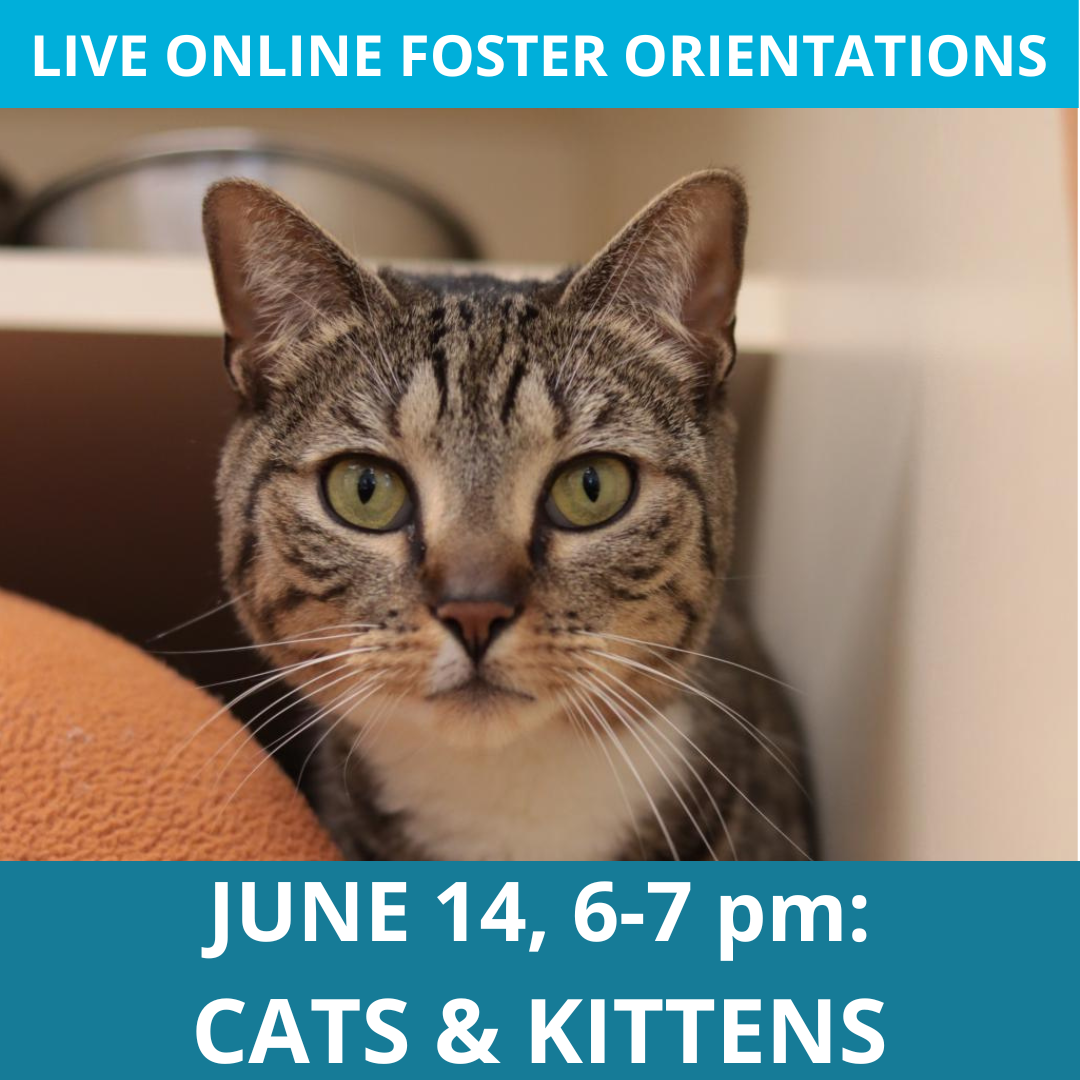 Cat & Kitten Foster Orientation
---
TIME:
6:00 pm – 7:00 pm
---
The PAWS Foster Challenge is here, so let's send 150 pets into foster homes in June and save 150 more!
With cats entering shelters at alarming rates and large dogs continuing to be overlooked, now is the time to step up and save lives. Every time we place an animal into a foster home, we rescue another one. So many are waiting to take their place and find safety and love in our care. All they need is you!
Sign up by Tuesday, June 13, and you'll be invited to attend our hour-long, live foster orientations on Zoom with PAWS' Foster Manager! We'll hold two sessions, one for cats and kittens and one for dogs. You're welcome to join one or both:
Wednesday, June 14, 6-7pm: Cats and Kittens
Thursday, June 15, 6-7pm: Dogs
Our recorded orientations are always available online, but in a live Zoom session, you can ask questions and meet animals looking for foster homes. Once you've completed the live session, you'll be ready to take home your new foster pet.