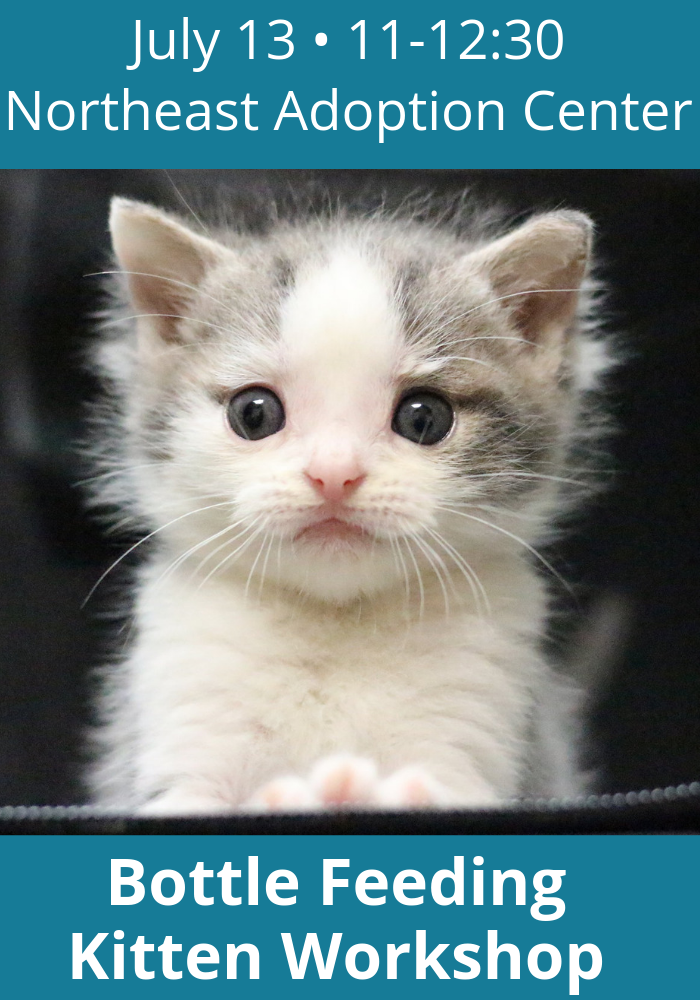 Bottle Feeding Foster Workshop
---
TIME:
11:00 am – 12:30 pm
Location:
PAWS Northeast Adoption Center and Low-Cost Clinic, 1810 Grant Avenue
---
Learn more about the special needs of bottle feeding kittens in a workshop format with our vet techs and staff members! Skills covered include:
•How to bottle-feed / syringe feed
•Charting Kitten Growth (food, weighing, daily behavior)
•Kitten daily full body scan
This workshop is open to current and brand new fosters. Sign up here!