11.02.2022
Saving Edgar took a village – and a little Phillies magic!
---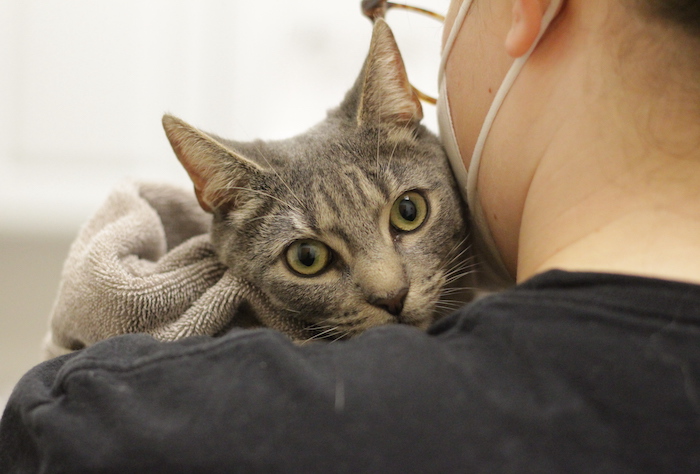 After a harrowing night in danger, Edgar is SAFE — and you might say it's a Phillies Miracle! Poor Edgar got loose from his carrier and ran onto the tracks at the 2nd Street station of SEPTA's Market-Frankford line on the way home with his adopters the day before Halloween.
With trains constantly passing and tracks leading in all directions, there was no telling where Edgar might end up, so we put the word out to SEPTA, papered the station with flyers, and put up a blast on social media.
Thanks to the right person seeing his flyer, we had a cat-loving SEPTA employee who was especially on the lookout. Ted normally worked at SEPTA headquarters, but his schedule placed him at the 2nd Street stop the day after Edgar's escape due to the World Series — and he spotted Edgar under the tracks that afternoon!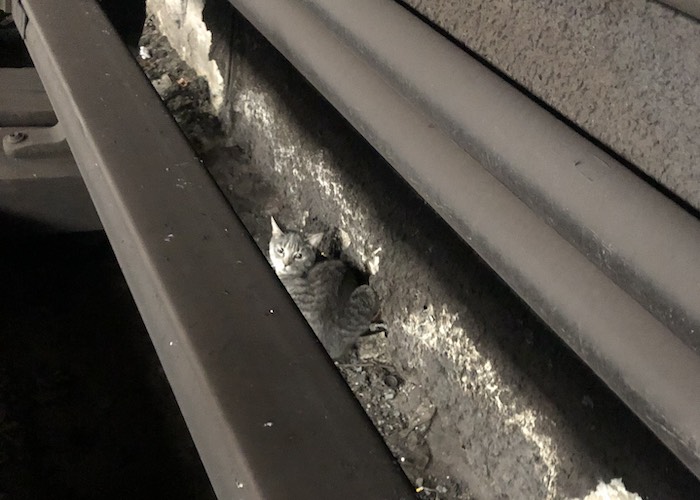 We readied the forces: our adoptions manager Laura ran to the station with PAWS volunteer Cassie, a carrier, and stinky treats, while staff members Alley and Jill grabbed every conceivable supply and drove to meet her there.
As it turns out, all we really needed was the SEPTA station manager, Marvin, to climb onto the tracks and rub his fingers together for a few minutes without a train spooking Edgar for him to trot right over and allow himself to be rescued!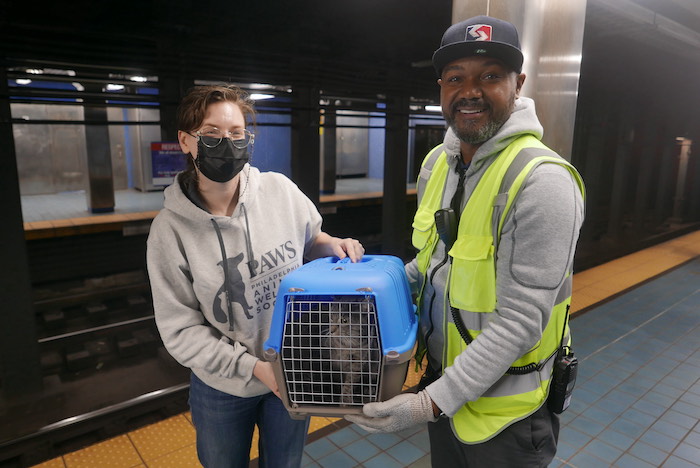 Edgar was safely transported back to PAWS' Grays Ferry location, where he enjoyed a very well-deserved meal after our vets confirmed that he was completely unharmed (albeit a bit dirty)!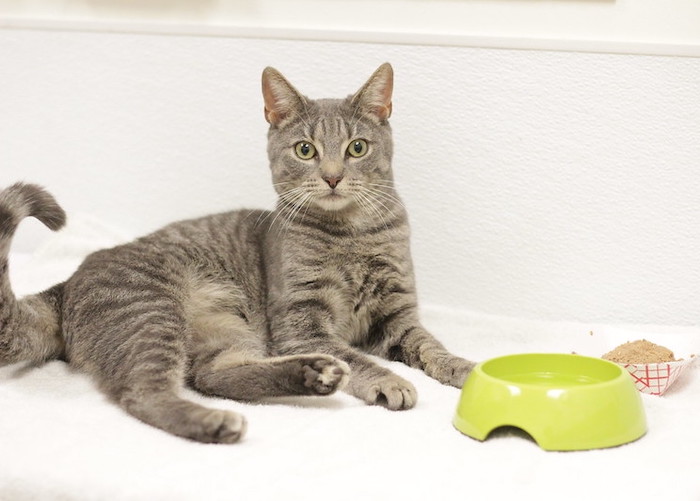 Edgar was reunited the next day with adopter Sharron, who had been beside himself with worry and was overjoyed to take his new friend home to his partner so they could start their lives together!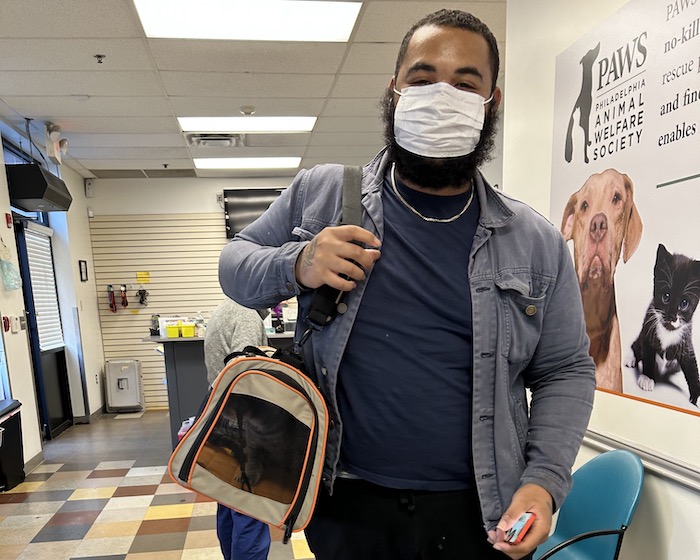 There are many people to thank for helping this sweet boy get home safe, but the moral of the story is that doing something works, there are a lot of people who care, and a little Phillies magic goes a long way!
If you'd like to start a (hopefully less dramatic) adoption story of your own, meet a best friend like Edgar at phillypaws.org/adopt!