02.24.2021
Cheese: new mouth, new life!
---
As one of PAWS' earliest Tooth Fairy Fund beneficiaries, Cheese has had a longer journey than most. Abandoned outside of our Grays Ferry clinic just before the pandemic hit, this sensitive guy came to us with a severely infected mouth and a badly injured leg that was too damaged to save. He was in so much pain, he wouldn't let anyone touch him. PAWS' vet staff was able to remove his leg soon after he arrived, but his dental work would require extensive surgery at a full service vet once his health was more stable.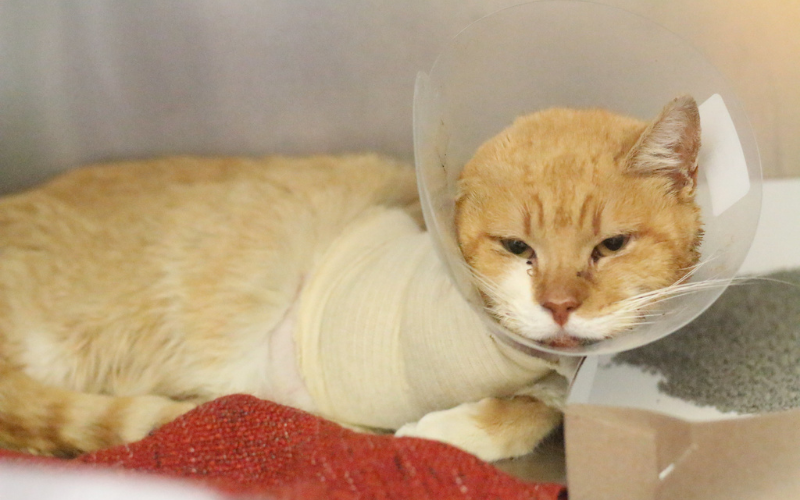 Cheese was matched with a caring and attentive foster parent to help him recover and come out of his shell. With slow trust building and weeks of fine-tuning his pain medication, Cheese showed promising signs of improvement, had started to allow gentle touching and affection. and was finally well enough to be scheduled for his dental surgery. Unfortunately, he hit another roadblock when he was diagnosed with diabetes, and had to have his surgery postponed until his blood glucose was stable.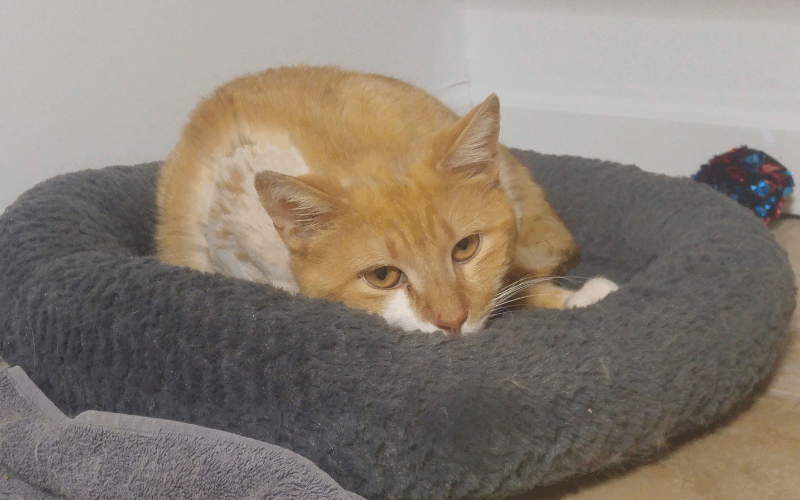 Poor Cheese couldn't seem to catch a break — but he got one just two days later when adopter Liz sent in an application for him. "It sounds like this sweet boy has had a very challenging life thus far," she wrote, "and I would be honored to give him a quiet home to relax and live out all of his kitty years." With a house full of senior pets, Liz was no stranger to navigating medical issues, and welcomed Cheese into her life knowing he possibly had months of diabetes and pain management ahead of him before he could undergo the surgery we'd arranged for him.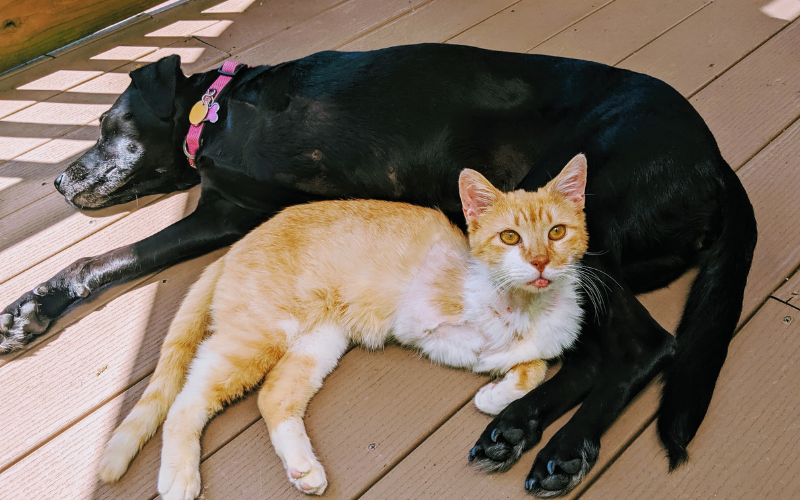 In spite of his lingering anxiety and discomfort, Cheese opened up in his new home faster than we could have hoped. "We are approaching two weeks with Cheese and he is going great!" She wrote, "He has really come out of his shell and follows myself and the dogs around like one of the pack. My other male cat is still warming up but they have had no real issues. Last night I sat on the floor and pet them both at the same time and they were purring away so they are starting to relax." As Cheese continued to blossom, Liz kept in close contact with PAWS and her family vet to monitor his progress and keep him comfortable.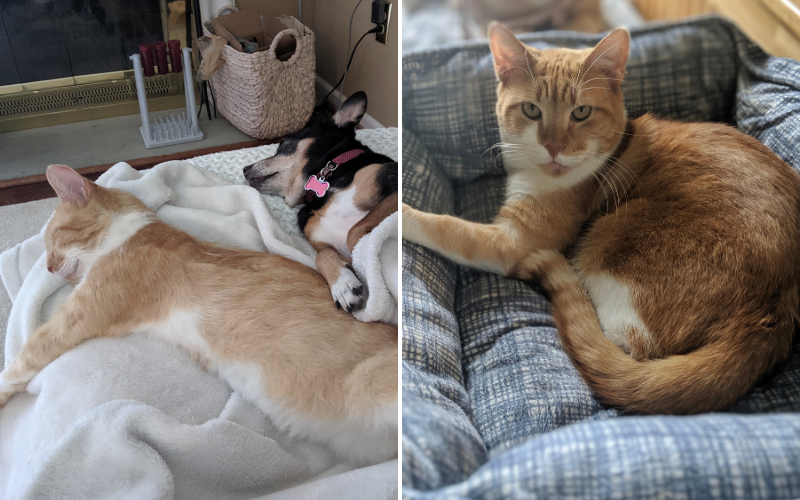 After countless insulin adjustments and blood glucose checks, Cheese was finally cleared for his long-awaited surgery. All of his problem teeth were removed so his gums could finally heal, and for possibly the first time in his life, he's pain-free and flourishing! Liz shared this wonderful update after his recovery: "He had a tough 48 hours after the surgery but has been doing wonderful since then! For the first time since I adopted him he is not on any meds and is doing amazing. His personality is flourishing even more! He has become so much more playful and has been extra cuddly with myself, his kitty brother and his two doggy sisters. He always loved to be pet but never around his mouth and now he loves face pets. We love this vocal, loving little boy and are so grateful PAWS saved him for us!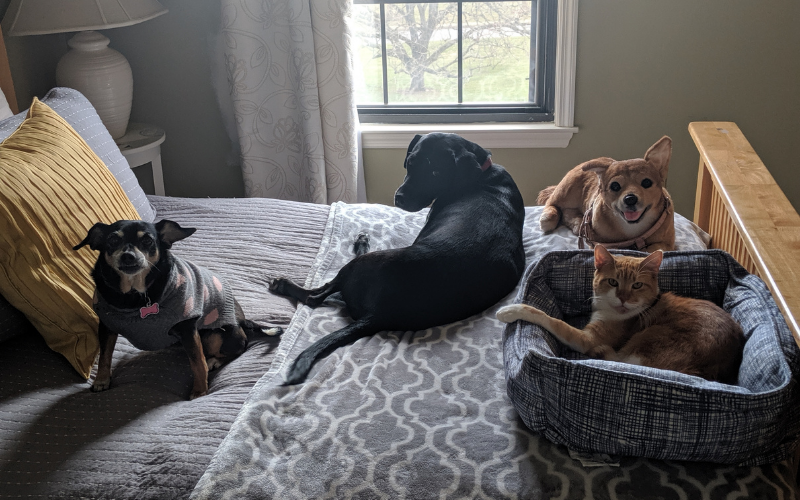 Dental care may not be the first thing folks think of when it comes to rescuing pets in need, but one of the most at-risk populations we serve are cats and dogs with dental disease. Often, their only barrier between life and death is a rescue organization's ability to afford their costly dental surgery. If you are able, please consider making a gift to PAWS' Tooth Fairy Fund to ensure a healthy mouth and healthy life for the next pet who needs us.