05.18.2023
Cat Adopters and Fosters Needed: Name-Your-Own-Fee Cat Adoptions Through May 31
---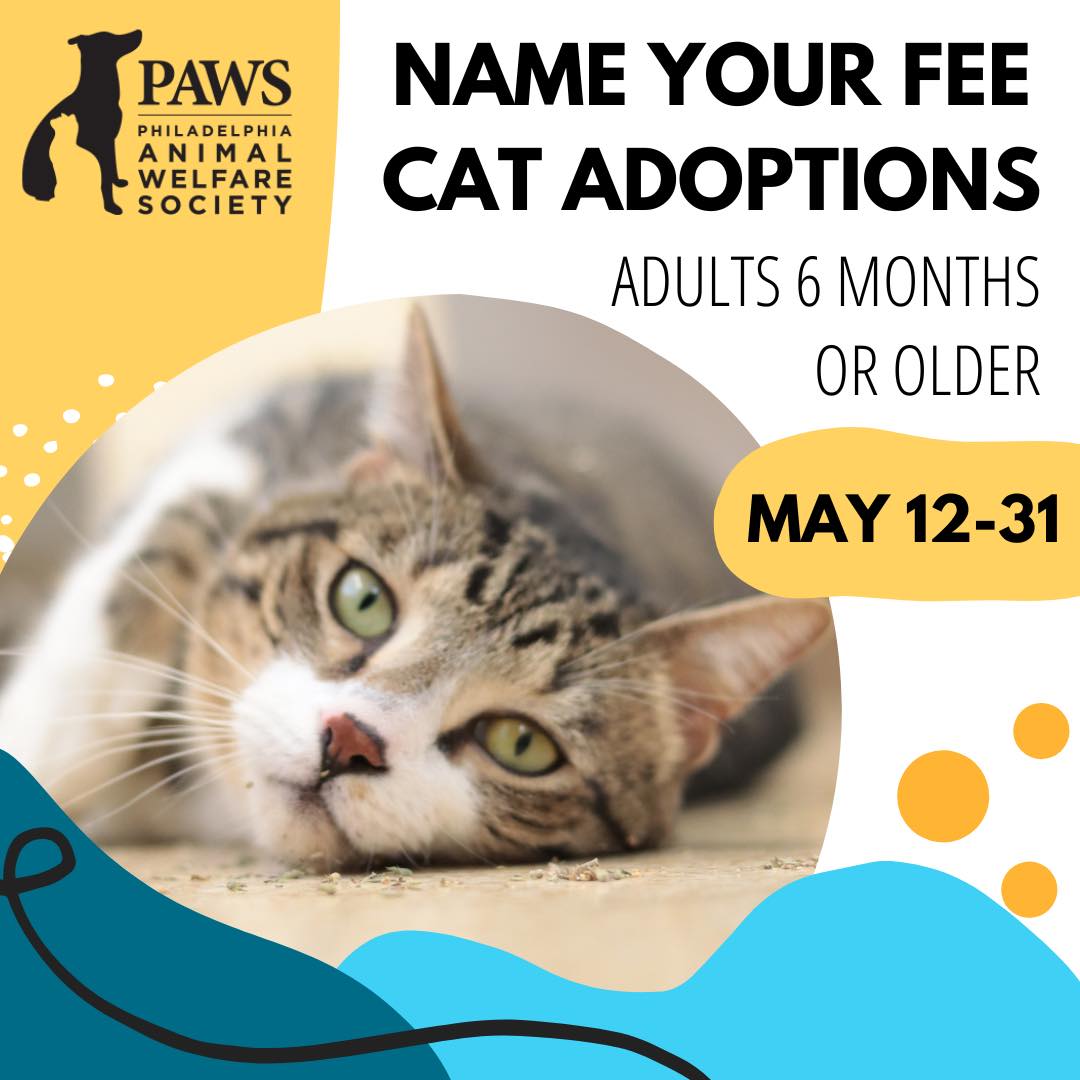 As cats pour into shelters in alarming numbers, adopters and fosters are needed to save lives.
For the first time in over a decade, far more cats are entering Philadelphia shelters than the year before, and the busiest months still lie ahead. For rescue organizations like PAWS to have room to save them, adopters and fosters are urgently needed. Therefore, PAWS is offering name-your-own adoption fees for all adult cats, and providing foster parents with all the support they need to welcome cats into their homes temporarily.
Like many shelters in Philadelphia and nationwide, PAWS has seen a sharp decline in the number of adopters and fosters stepping forward. PAWS' ability to save vulnerable pets – both in the community and at ACCT Philly, where cats are increasingly at-risk for euthanasia – completely depends on the number of animal lovers who open their homes now. Here's how you can help: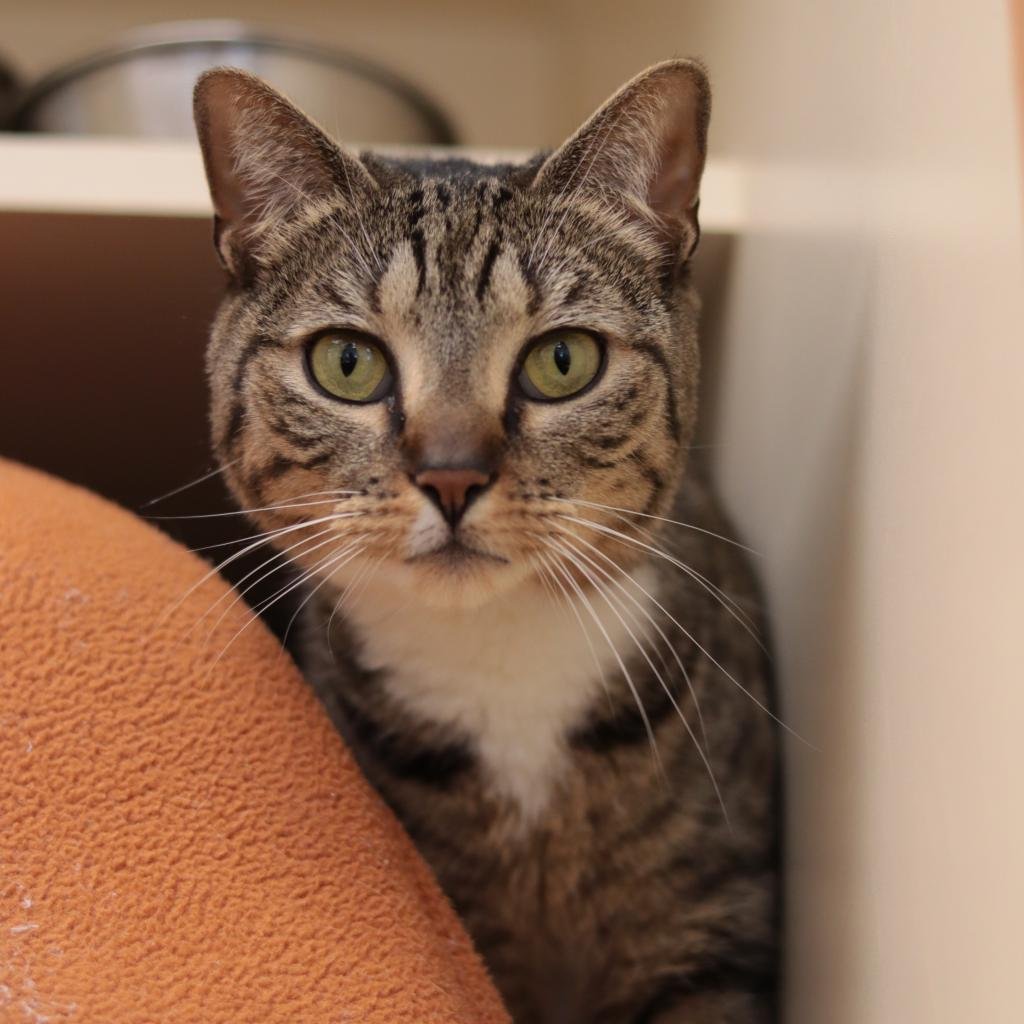 Adopt: Through May 31, adopters can name their own fee for adult cats (over 6 months), such as Evee, pictured here and waiting at our Old City Adoption Center (2nd and Arch Streets). At any given time, PAWS has hundreds of adoptable cats. Visit phillypaws.org/adopt/cats to see who's available.
Foster: By opening your home for even a few weeks, you can transform a homeless cat's life and create desperately needed shelter space for another. Learn more and sign-up at phillypaws.org/foster
Memorial Day is coming up and a holiday weekend is a perfect time to welcome a new pet. It gives you both time to adjust, get to know each other, and create a routine before heading back to work. PAWS' Adoption Center is open seven days a week, and dozens more adoptable cats are available at our adoption location at PetSmart (Broad Street & Washington Avenue) and in foster homes. PAWS' Foster team makes matches by appointment, seven days a week at our shelter located at 2900 Grays Ferry Avenue. By joining us, you'll make it possible for PAWS to rescue more animals whose lives depend on it.