12.14.2020
Buster: keeping it in the family
---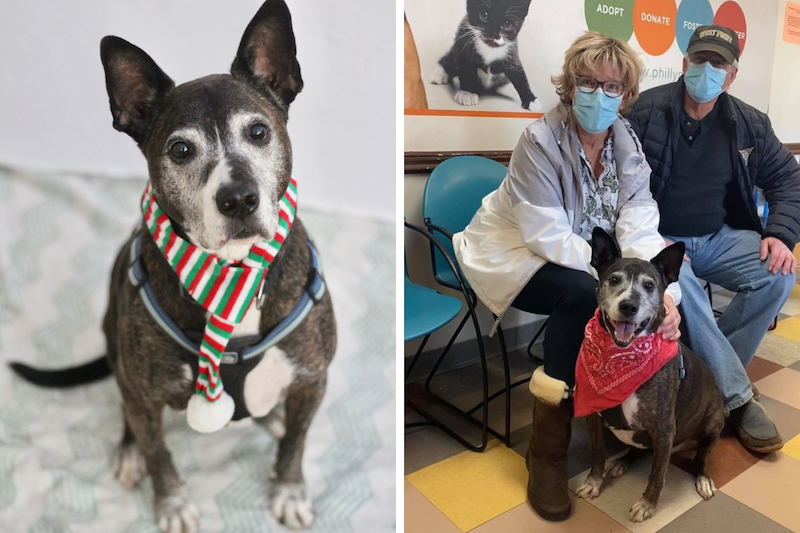 Some pets are just too special to part with! We took in this kind senior when his heartbroken owner had to give him up due to a change in life circumstances. But the very next day, we were contacted by someone who wanted to adopt him: his grandma! She told us she'd cried for 2 days after learning her daughter would have to say goodbye to her beloved pet, and drove all the way from Buffalo to give him a forever home.
Now he's out of the shelter and will get to stay with the family he knows and loves — just a different branch of it! "We are very excited to bring him back to Buffalo with us and keep him in the family," wrote Sylvia and Mark, "We have plenty of room in our house, a 2 acre property and many parks nearby where he can be walked and interact with other friendly dogs."
There can often be a rush to judgement when a family gives up their pet, but many surrendering owners have truly run out of options and are absolutely devastated to lose their cherished family member. In this challenging time, support, compassion, and a helping hand are more important than ever. PAWS is proud to provide a safety net in the form of affordable vet care to ensure pet owners have all they need to keep and care for their companions, as well as a safe place to surrender their pet if needed so they never have to enter the city shelter.