01.12.2021
After fighting for survival, a brighter future for Barley
---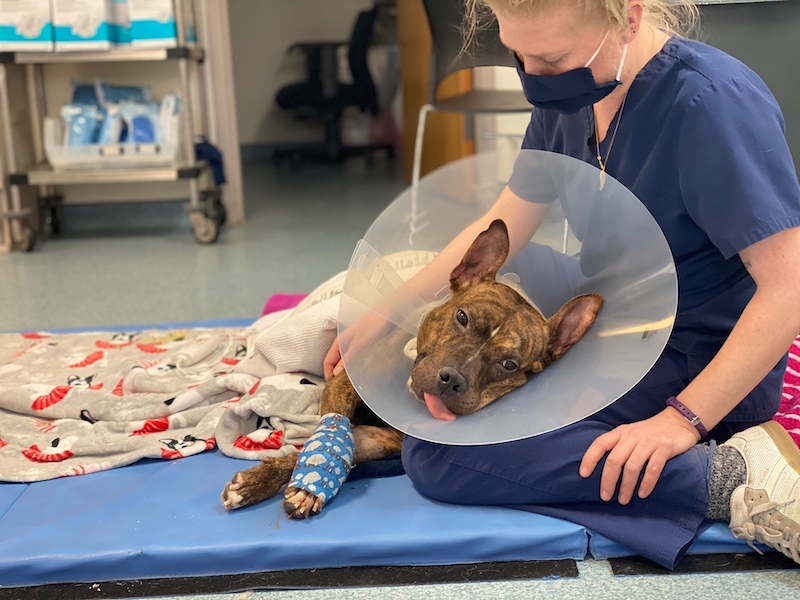 After a harrowing medical journey, Barley is finally on the road to recovery.
This sweet girl came to PAWS as a seemingly straightforward medical case similar to many of the pets we save. She was brought to the city shelter by a Good Samaritan who'd found her wandering outside in the cold, and had an injury to her front leg that needed diagnostics and treatment beyond the shelter's resources. We rescued her, x-rayed her leg to rule out a fracture, and scheduled her for a routine spay. But halfway through her surgery, her situation turned critical: Barley's blood wasn't coagulating properly, and she was hemorrhaging into her abdomen.
Medical staff worked for hours to stabilize her, but it became clear that she needed emergency intervention to survive, so we rushed her to Veterinary Specialty and Emergency Center. After an additional surgery, 48 hours of round-the-clock care, and multiple plasma transfusions to give her body what it needed to clot, Barley pulled through. She was diagnosed as having an unknown blood clotting disorder, and was soon stable enough to begin recuperating in a foster home.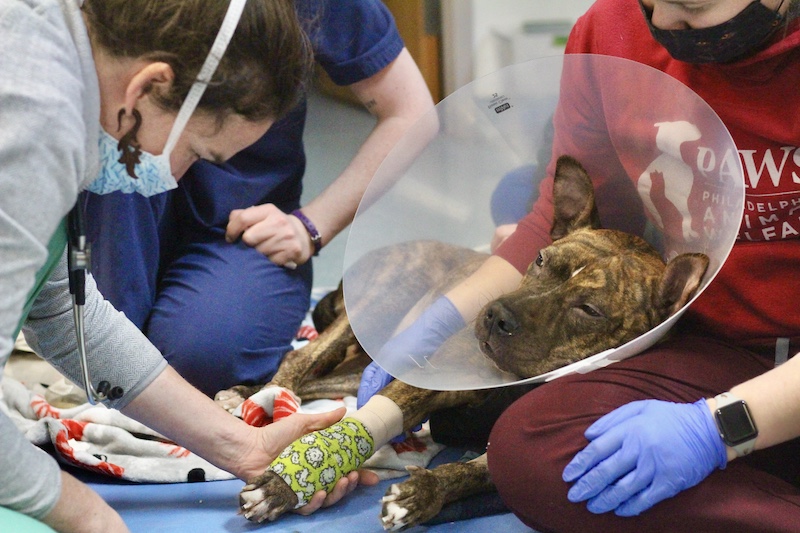 With diligent care from PAWS' medical team and foster dad Anthony, Barley slowly began to regain her strength and appetite over the next three weeks. Unfortunately, her troubles weren't behind her just yet: she hit another roadblock when her injured leg took a turn for the worse. Barley's original medical plan included exploratory leg surgery, which had to be pushed back after her emergency. But when she stopped eating and stopped bearing weight on her leg, the risk of waiting became too great. Our veterinary staff operated immediately, and discovered a rubber band wrapped around her leg bone that was so deeply embedded, her skin had completely healed over it.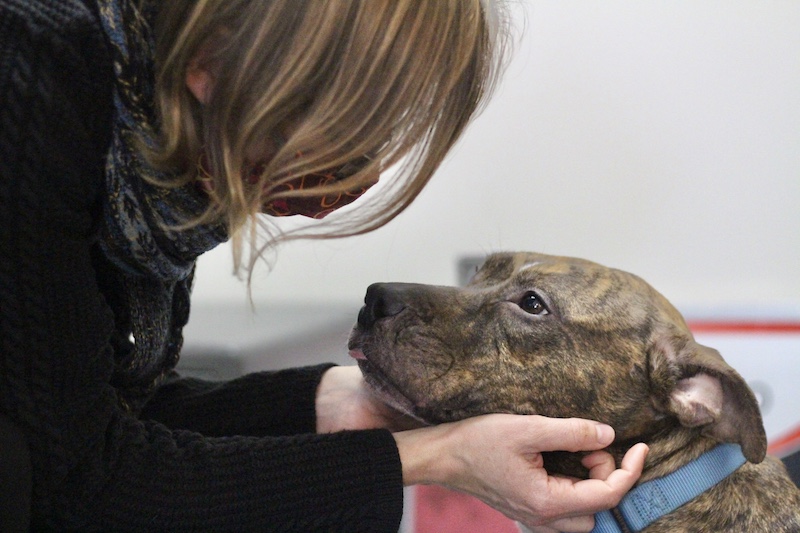 We can only imagine how long Barley has lived with the pain of her injury, and what a relief it must be to finally be able to heal. Although she's recovering well in foster care, this amazing dog is still fighting, and could use your help. Barley has a long journey ahead of her as she heals, and as we learn more about her coagulative disorder and any long-term effects of her leg injury. Your gift of any size will have a profound impact, and bring Barley one step closer to enjoying life again as a healthy, loving companion.