02.28.2017
Keeping Families Together: Banfield Foundation Supports Philadelphia's Neediest Pets
---

PAWS is grateful to announce that the Banfield Foundation has provided meaningful support for PAWS' efforts to provide basic veterinary care to the pets who need it most.
Their $10,000 grant in 2016 enabled us to serve more than 250 low-income pet owners whose pets were in urgent need of veterinary care, and who would not have been able to access it otherwise.
Thousands of Philadelphia's pet owners come to PAWS' Spay/Neuter and Wellness Clinics looking for help, and PAWS relies on donor support to assist them. Even the most basic services such as vaccinations and treatments for common illnesses can mean the difference between caring for and giving up a beloved pet.
PAWS is grateful to the Banfield Foundation for being a steadfast supporter of our efforts since 2011. In that time, we have made tremendous progress in diverting shelter surrenders, drastically reducing the number of pets landing in shelters, and increasing the number of lives saved as a result.
Snow, pictured above, is just one of the pets who received care thanks to the Banfield Foundation. His loving owner Khaseem came to us when she was vomiting blood, but was unable to afford the treatment she needed. We provided necessary diagnostic bloodwork and medications, and send them home together. Without affordable vet care, pets like Snow often end up in shelters instead of remaining in their loving homes where they belong.
Here are even more pets and owners who have been helped: all received basic services at PAWS such as vaccinations, microchips, treatments for common conditions, and more.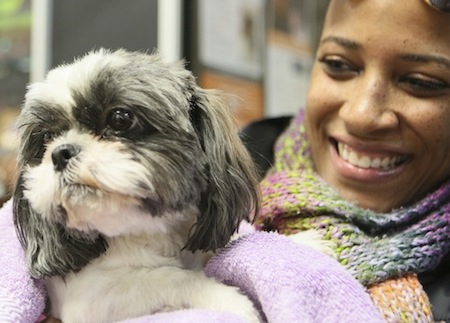 Teaunta with her dog Little Mommas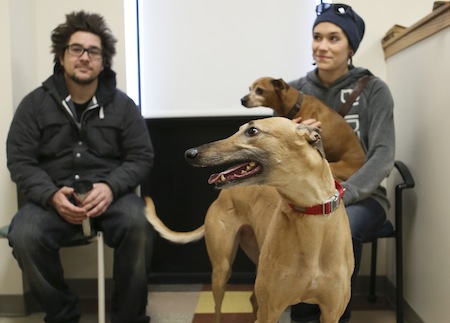 Carolyn and friend with their dogs Austin and Tucker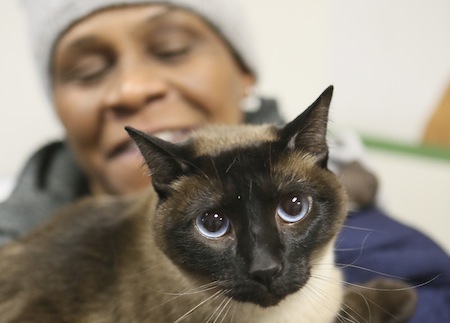 Kia with her cat Simba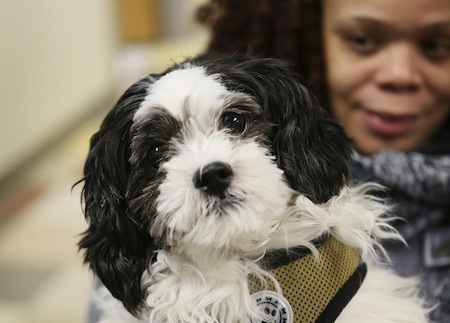 Anna with her dog Polo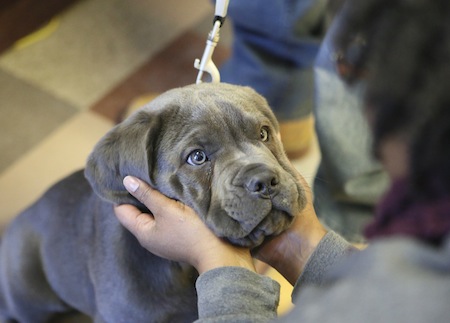 Lucky Luciano the puppy with his owner
Photos above by Devon John Photography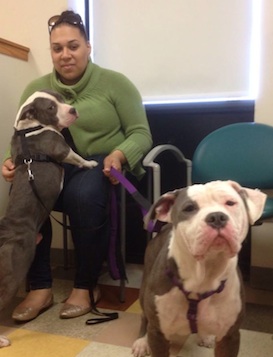 Grodo and Puzzle Piece visited the clinic with owner Erica for an allergic skin condition.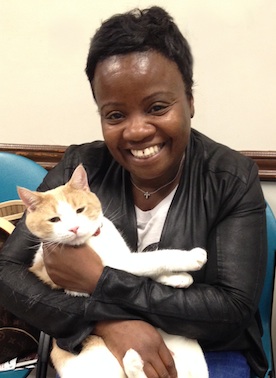 Mittens came in with his adoring owner Haneefah to see the vet for facial swelling.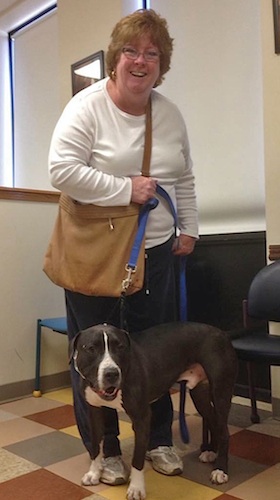 Pickles was brought in by his owner, Dot, for injuries after being bitten by a dog.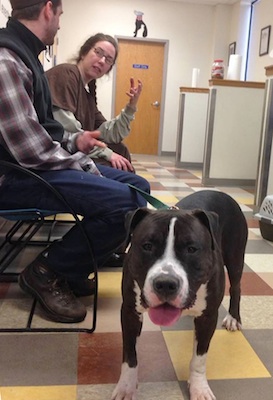 Tim came to PAWS with Hunter after rescuing him off the street. Tim loved and wanted to keep Hunter, but could not afford the ongoing veterinary care he needed for his severe and persistent skin infections. PAWS helped by providing low-cost care and medications. On this return visit, Hunter was looking better than ever and was on his way to a clean bill of health. Tim credits PAWS as the reason he was able to keep Hunter instead of giving him up to a shelter.
Learn more about PAWS' Spay/Neuter and Wellness Clinics and the services we provide.