03.11.2017
A Day at PAWS: Follow Along
---
PAWS' Spay/Neuter and Wellness Clinic on Grays Ferry Avenue helps thousands of pets and their families every year. Here are just a few of the animals (and the people who love them) seen on a recent Wednesday…
Amy the dog (below) visited with her owner Jim to have an eye infection checked out. Easily treatable illness is one of the most common reasons for surrender to the city shelter; our clinic provides access to affordable care to help beloved pets remain in their homes.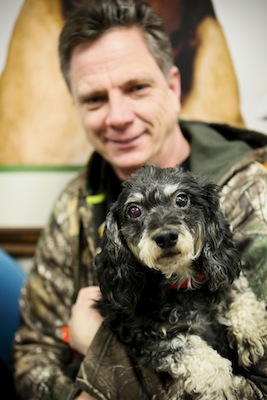 Many people tell us that our low-cost clinic's services have meant the difference between caring for their pets and needing to give them up.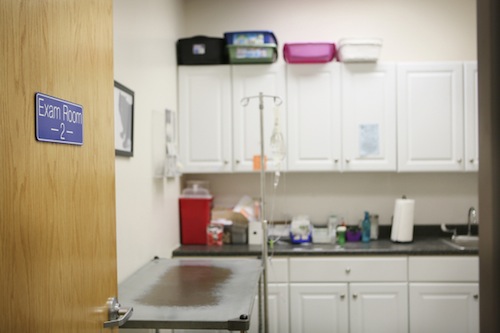 Simba the cat visited the clinic with his owner Carroll, who rescued him four years ago. Simba has FIV (feline immunodeficiency virus) and has been coming to our clinic for his medical needs. PAWS is helping to manage Simba's illness and keep him as happy and comfortable as possible.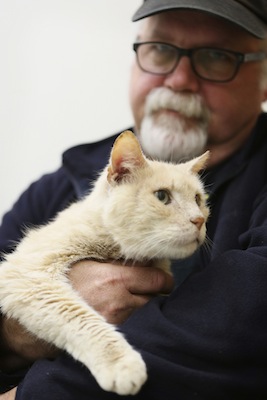 Ipek visited the clinic with her cat Hamush for a possible ear infection, and we provided the medications and treatment plan necessary to bring him back to health. Hamush was adopted from PAWS after he was rescued as a West Philly stray. Now loved for life, he not only has a great home, but his adopter has access to the care needed to make the adoption a success.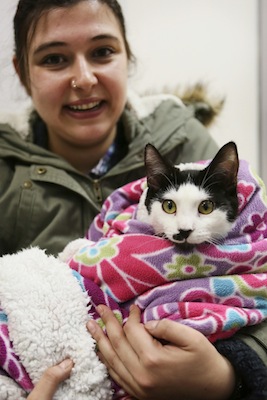 Adam and Janette brought PAWS adoptee Frankie to the clinic to be seen by Dr. Hernandez because they noticed he was limping. They had just adopted Frankie the day before; he is their second PAWS cat.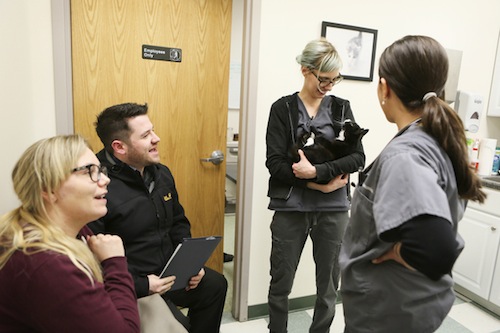 Frankie was examined by veterinary technician Melanie.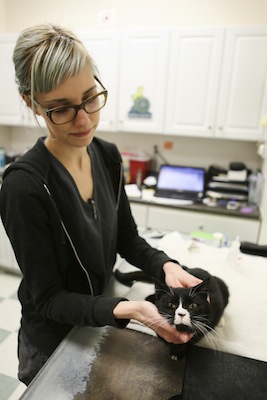 Kate visited with Sadie, whom she had adopted from PAWS three months prior after searching shelters in several states for the perfect match. Sadie is 2-4 years old and was found as a stray in West Philadelphia.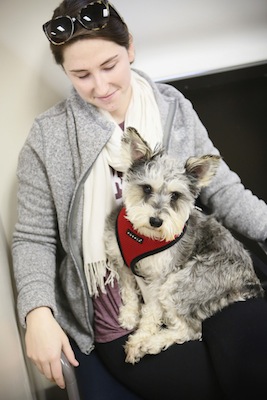 Melanie helped Sadie get comfortable in the exam room. Sadie visited the clinic to be checked out for possible bladder stones.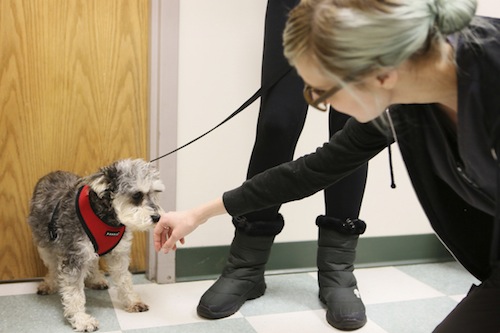 Dr. Hernandez and Melanie gave Sadie an examination.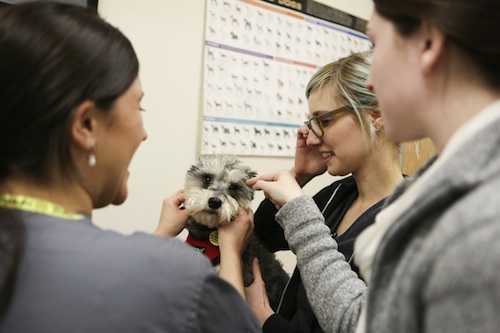 Adopter Kate loves Sadie and is committed to her care. She said, "Thank you, thank you, thank you to PAWS for helping me find the perfect pup! Sadie and I couldn't be happier!"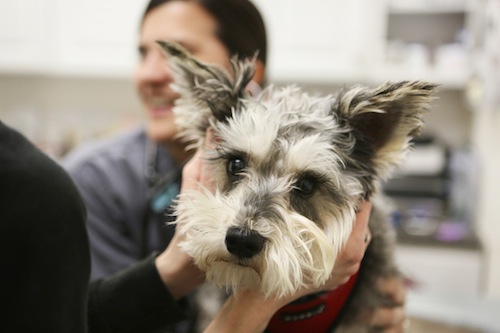 Miko the cat visited with his owner Madison. Madison brought him in to identify or rule out medical issues after noticing changes in his behavior.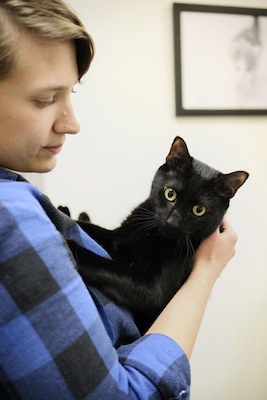 Dr. Hernandez and Melanie examined Miko.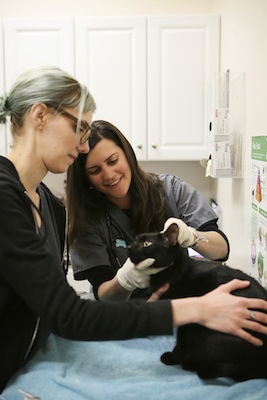 While patients were being seen at clinic, a busy day of spay/neuter was underway. Veterinary technicians Jill and Bebe prepped a cat for spay.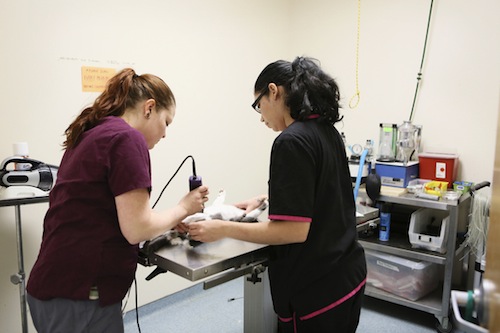 PAWS provides spay/neuter for publicly owned pets, as well as our own rescued shelter animals, feral cats, and animals in the care of other rescues.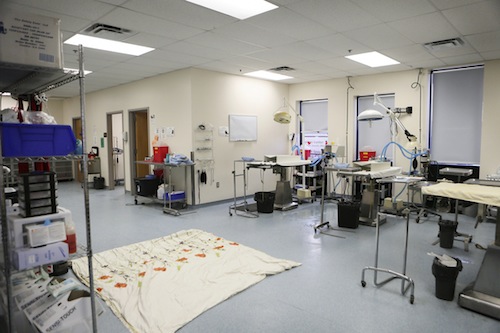 Our Grays Ferry facility also houses rescued animals, including kittens and cats recovering from treatable illnesses. Turnstile was found as a 12-week-old orphan suffering from a severe eye ulcer; after several weeks of daily care, our vet staff were able to save her eye. (Once nursed back to health, she moved up to our Old City adoption center and quickly found a home. She now lives happily in South Philadelphia.)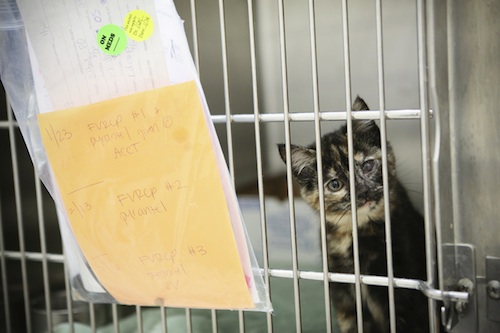 Rescued PAWS dog Hope enjoyed quality time with a volunteer in the play yard. PAWS volunteers help every day by providing training, playtime, and care to shelter animals awaiting adoption.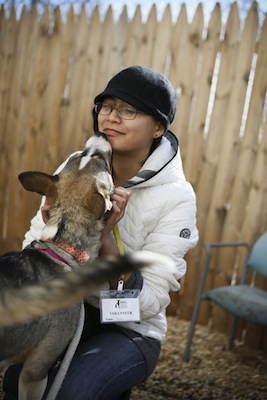 Hope had a meet-and-greet with former PAWS dog April. April's adopter came back to become a foster parent and save even more lives. The meet went well and she took Hope home, opening up a kennel for us to rescue a new dog in need. Hope was adopted to a loving family just one week after going into foster care.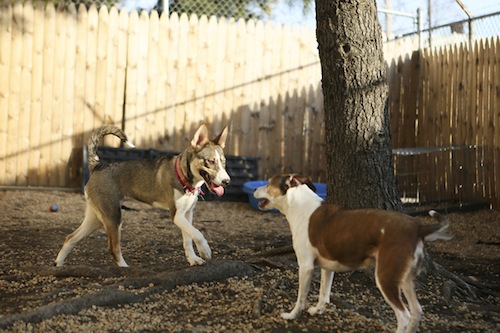 Staff worked behind the scenes to secure foster and adoptive placement for more  dogs, cats, and kittens.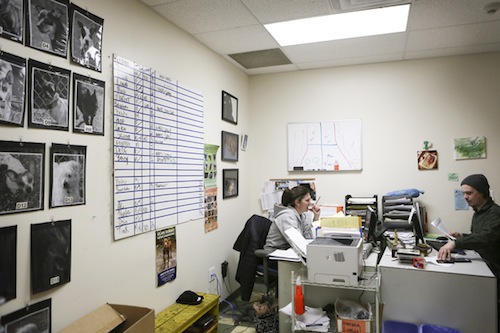 Foster coordinator Kerri got kitten Chaplin ready to be picked up by a foster parent. Chaplin and her siblings were dropped off at the shelter and found safety in PAWS' maternity room. Thanks to the foster family who came forward, they will stay in a comfortable and loving home setting while they grow big enough for adoption.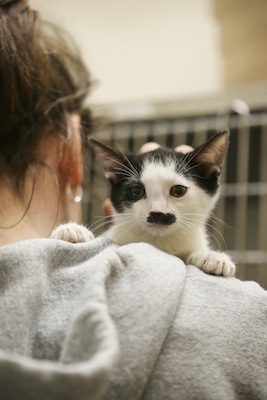 Chaplin's sibling Carson was handed off from PAWS' foster care coordinator to her new foster mom, Jen.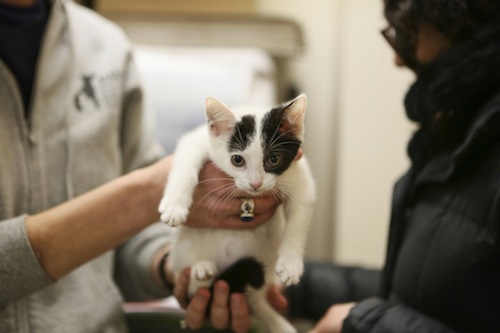 Jen and her husband Jon have fostered for PAWS for nearly two years; this is their fourth litter. Foster parents save kittens' lives by caring for them until they're big enough for adoption then finding them loving homes.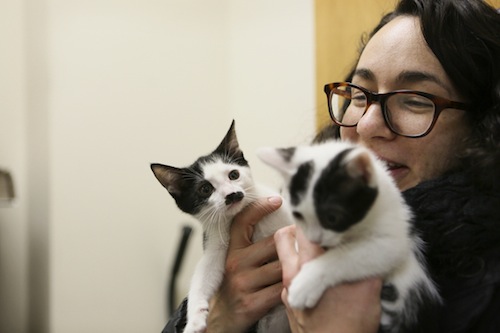 Adoptable dog Peanut Butter Roll enjoyed training and enrichment in the dog yard with PAWS Kennel Manager, Rich.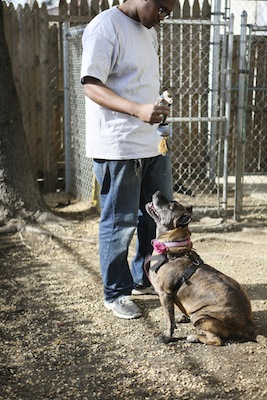 Ellie was adopted! She'd been picked up a stray in North Philadelphia on a freezing day in January and taken to the city shelter, where no one came to claim her. PAWS took her in, provided her with housing and care, and matched her with adopter Sean.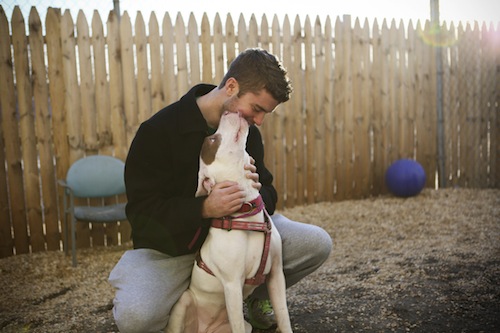 By the end of the day, 12 animals had left the shelter to go to foster or adoptive homes. The following day, we visited city shelters to fill every newly vacant space with new rescues.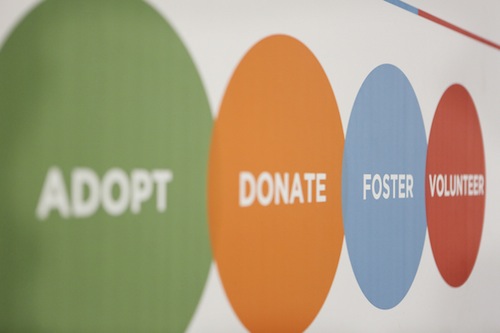 PAWS will continue to save animals and provide affordable veterinary care until every healthy and treatable pet in Philadelphia has a safe and loving home. Join us by making a donation.
All photos by Devon John Photography.