12.30.2020
2020: Thousands of bright spots during a dark year
---
In a year when so much was threatened and nearly everything was a struggle, the pets in our lives — those who have families and those still waiting for love — effortlessly inspired us. They brought us even closer together to fight for them, and taught us yet again how much we can overcome — because they depend on us to find a way.
Thank you for standing with us when everything was on the line. Our PAWS family — staff, volunteers, donors, fosters, adopters, community cat caregivers, and pet owners who visit our clinics — created thousands of bright spots, not to mention wagging tails and satisfied purrs, amidst all the pain and uncertainty of this unimaginable year.
Behind masks, through Zoom, and curbside, here is just a glimpse of the difference you helped make possible as we worked together in 2020.
A village to save injured pets like Ralphie

A Good Samaritan found Ralphie, injured and cold, and brought him to the city shelter. With a severely broken leg, this lovable puppy needed medical care beyond the shelter's resources. PAWS' dedicated community of foster parents and supporters made it possible for us to commit to Ralphie's care, for as long as it took. And with volunteers standing by to offer transport, we could start his healing without delay.
Ralphie is one of nearly 2,000 sick and injured dogs and cats rescued by PAWS in 2020. For them, the dangers of life on the street are distant memories now, replaced by the safety and love they deserve.
Fosters Like Never Before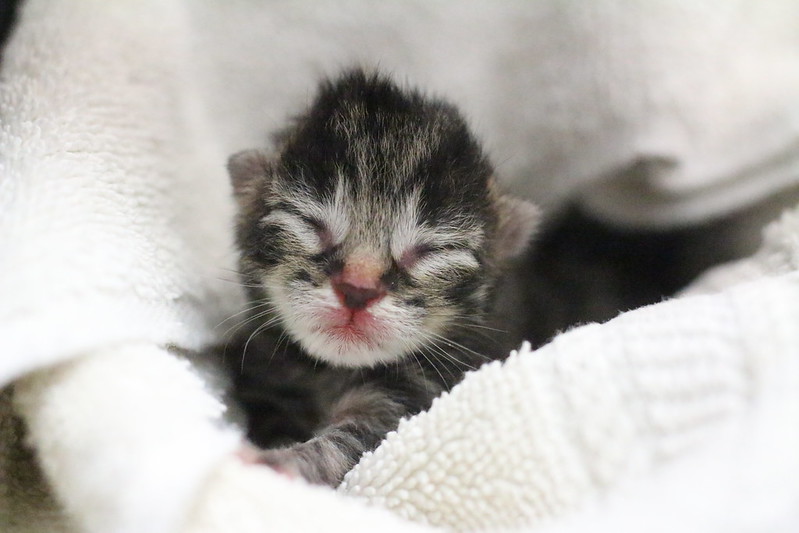 An outpouring of willing foster parents enabled PAWS to place twice as many vulnerable pets into foster care in 2020 compared to 2019. Babs was one of them. Found alone when she was only a day old, she was hungry and too young to eat on her own. We stabilized her body temperature, got food in her tummy, and placed her in a temporary home through PAWS' bottle feeding foster program so she could receive round-the-clock care during her first critical weeks.
Thanks to our champion fosters, PAWS kept rescuing animals every day throughout the pandemic, while preserving space in our shelters so we could stay prepared for any sudden influxes of homeless pets.
Second chances for family pets in distress

Cappuccino's owner made the heartbreaking, last-resort decision to give him up after losing their job during the pandemic. Through our intake diversion program, this friendly 6 year-old never had to enter the crowded city shelter. He was matched with a foster home within days of arriving at PAWS, and found a new, loving forever family just one week later.
A safety net eases pain and saves lives. This year, over 200 beloved family pets who needed to be rehomed found safe haven and second chances at PAWS.
Getting creative to keep saving lives

The new era of virtual adoptions was made for Stanley. He was rescued from the street in Brewerytown, and was so frightened in our shelter that he wouldn't let anyone touch him. An experienced foster parent helped him come out of his shell, and then arranged virtual meets with potential adopters so he could show off his affectionate personality from a comfortable distance until he found his perfect forever home.
In 2020, nearly 1,400 stray cats were brought to safety at PAWS and matched — virtually and by appointment — with welcoming homes.
Vet care for cherished companions

Affordable vet care is sometimes all it takes to preserve the precious bond between people and their pets. Right now, pet owners struggling to make ends meet need even more support to care for their companions, and serving them is vital — both to their health and well-being, and to our larger goal of keeping pets out of shelters.
When sweet senior Haley showed symptoms of a urinary tract infection, her family brought her to our Grays Ferry clinic for diagnostics and medication, so she could get back to feeling her best.
In 2020, PAWS provided curbside vet care and spay/neuter to over 25,000 pets in our community who couldn't access care otherwise.
Overcoming obstacles to keep preventing pet homelessness

When the air conditioning broke at our Grays Ferry clinic and temperatures threatened to become unsafe, PAWS' amazing community rallied like never before. Thanks to the generosity of our supporters and the tireless efforts of staff and volunteers, we were able to keep key areas of the building cool with portable units and continue providing in-shelter care and clinic services for pet owners who depend on us. Coco was one of our patients that week: her family was able to bring her to our curbside clinic to get the care she needed when she wasn't feeling well. We diagnosed her with eye and skin infections, and sent her home with medication to get her healthy and comfortable again.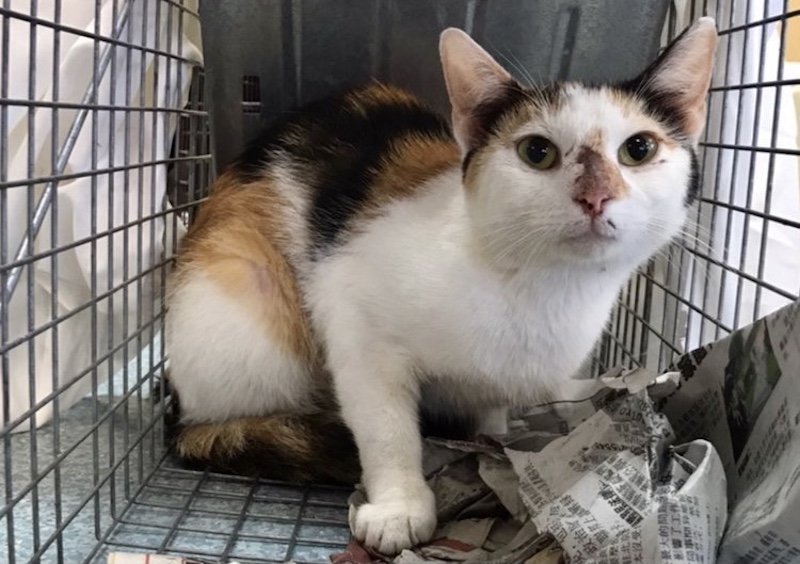 In spite of a brief pause in our spay/neuter services early this year to conserve PPE for frontline workers, PAWS was able to resume surgeries for the animals most likely to produce unwanted litters: owned cats and community cats brought to us through TNR (trap-neuter-release) efforts.
By working closely with community cat caregivers, PAWS provided spay/neuter surgery to more than 1,500 feral cats, who were then safely released back to their colonies, protected from disease. In addition, our surgeons spayed or neutered nearly 9,000 owned pets, who are now set up for a healthier life.
Strong Partnerships, Continued Progress

Whether through long-established partnerships with our fellow No-Kill Coalition members, or new ones forged during these hard times, the importance of collaborating to serve the growing number of Philadelphians in need has never been clearer.
The pandemic has driven more people in our community to seek support from food pantries than ever before, and those with pets face an additional need: food for their beloved dogs and cats. With help from PAWS volunteers who couldn't spend as much time in our shelters, we proudly worked with Share Food, Philadelphia Auto and Parole, Citizens for a No-Kill Philadelphia, and ACCT Philly to support pet pantry efforts for the staggering number of neighbors who are food insecure.. The need is far greater than current resources can meet, so we are exploring ways to expand our collaboration and our reach in the new year, in hopes of providing life-sustaining food to even more pet owners in need during this crisis and beyond.
Despite the challenges we all faced, our historic progress continued. For the ninth straight year, the number of animals entering the city shelter declined, and the save rate reached a new high. More work lies ahead, but we are closer than ever to our goal.
Hope for the New Year
We look ahead to 2021 with resolve, hope, and profound gratitude for your unwavering commitment. It will take all of us to keep creating and protecting those precious bonds with pets who need us.
Together, no matter what stands in our way, we will make Philadelphia a no-kill city.