12.30.2016
PAWS Year in Review: 36,000+ Saved and Served
---
Thank you for being a part of a record-breaking year! In 2016, PAWS served more animals than ever before through rescue, adoption, spay/neuter, and low-cost veterinary care.
This year has brought us even closer to achieving our mission of making Philadelphia a place where every savable pet has a home. Our efforts are working: Philadelphia's pets are being saved in record numbers and fewer are entering shelters in the first place.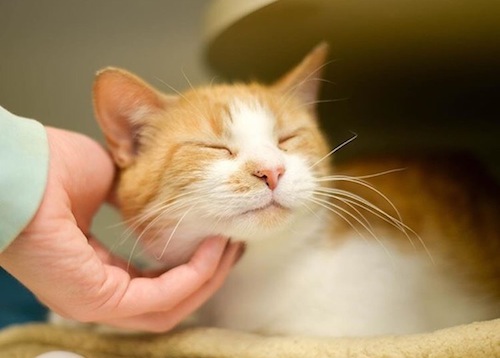 In 2016, PAWS:
– Rescued 2,910 homeless pets who would not have survived otherwise, setting a new lifesaving record! Sherbet (above) was one of them: this gentle 2-year-old former stray found safety at PAWS and now has a loving home.
– Served more than 33,000 animals at our low-cost Spay/Neuter and Wellness Clinics, where we offer basic services to help struggling pet owners care for and keep their cherished companions. Terry (below) visited our Grays Ferry clinic with owner Mary to be examined for a cough.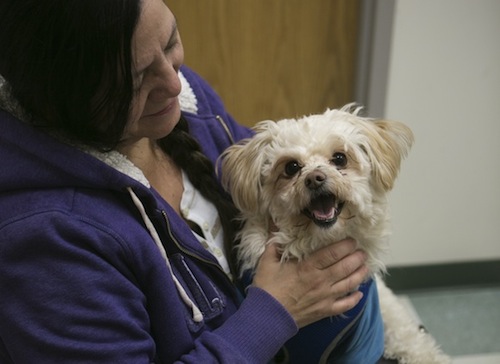 – Marked the 10th birthday of the beginning of our lifesaving efforts. The celebrations will continue in 2017 with a special event and more: stay tuned!
– Performed thousands of spay/neuter surgeries, preventing the birth of unwanted litters and reducing the number of animals entering shelters. Cammie (below, in her owner's arms) received her spay surgery at PAWS.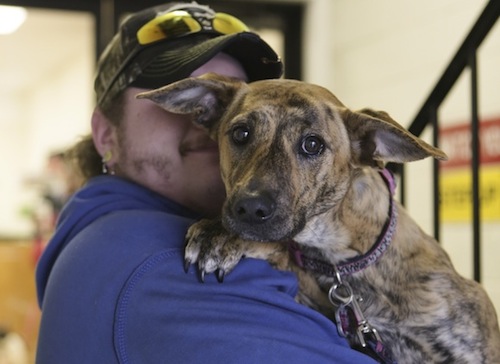 – Continued to serve as the city's largest rescue partner, filling every available space in our shelters with at-risk pets from Philadelphia's animal control facility.
– Saved hundreds of the most vulnerable kittens and gave them all the care they needed to grow and thrive. PAWS' in-shelter kitten nurseries and foster homes provide a safe haven for the smallest kittens who are too young or ill for adoption. Happy (below) found a loving home this summer after growing healthy in PAWS foster care with his siblings.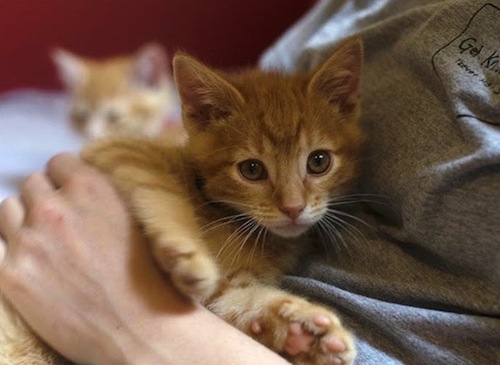 – Rescued cats with treatable illnesses who were the most at-risk in the crowded city shelter. We took them in, provided them with safe, comfortable housing, and gave them needed veterinary attention for as long as it took – sometimes months – to become healthy and ready for adoption.
– Rescued dogs and provided them with training, behavior enrichment, walks, and playtime to give them the best shelter stay possible and prepare them for life in new homes. Melody (below) thrived in our care this summer before finding a forever family.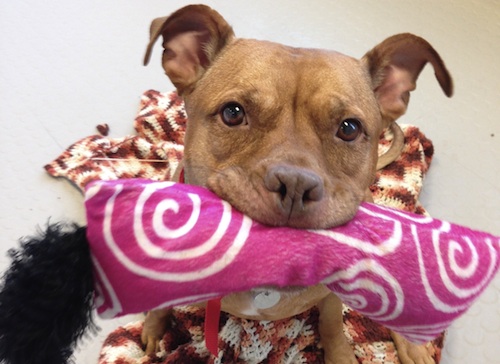 It's been a record-breaking year of lifesaving thanks to the hard work of PAWS' supporters, volunteers, foster parents, and countless others who contributed in so many ways to help Philadelphia's neediest pets.
2016 made it clearer than ever that we are making significant and sustainable progress, but we have so much further to go. Thousands of animals still need our help. PAWS is 100% donor funded, so everything we accomplish is thanks to the generosity of animal lovers like you.

Join us as we embark on even bigger efforts in 2017. They won't make it without you.
Photos by Devon John Photography and PAWS volunteers.