12.21.2021
Macaroni's Story: Love was worth the wait
---
After a longer journey than most, this gentle senior ended up exactly where he belonged! Macaroni came to us all the way back in April. He'd been picked up as a stray in North Philly, and was in very poor shape. Underweight, scared, and covered with fleas, Macaroni had clearly been on his own for some time.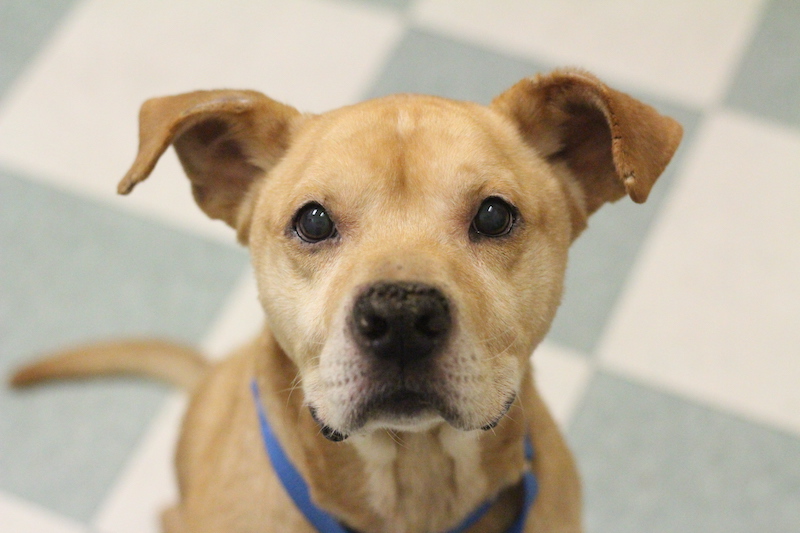 Whatever he'd been through had taken a toll, but it hadn't affected his sweet nature and loving personality. Macaroni was so grateful for a kind touch and a meal of any size, and charmed everyone he met by performing a tiny tap dance when he was about to receive a treat!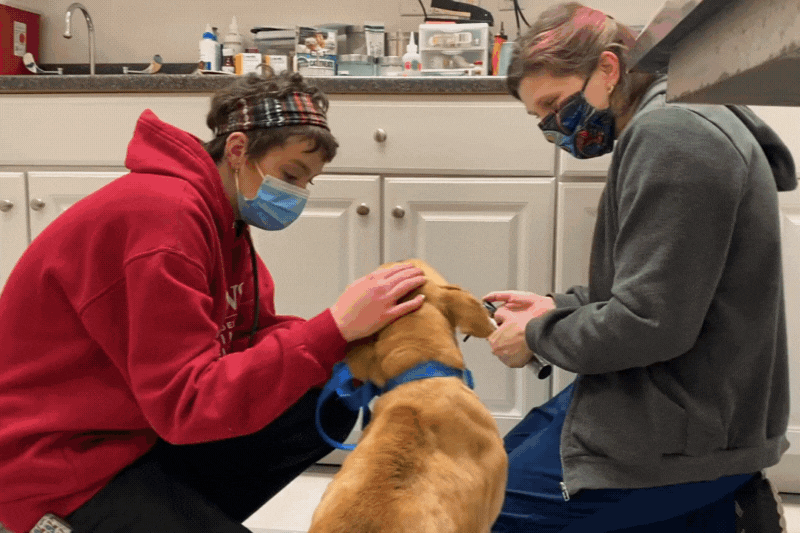 The real work began when Macaroni went into foster care. He was anxious, ten pounds underweight, and so terrified of walking on the leash that he "pancaked" the moment he stepped out the door. Luckily, his foster dad and PAWS' dog team were with him every step of the way. With training, trust-building, and lots of love and nourishment, this sensitive pup transformed into an affectionate, 45 pound lap dog who enjoyed spending time outside and snuggling with everyone he met.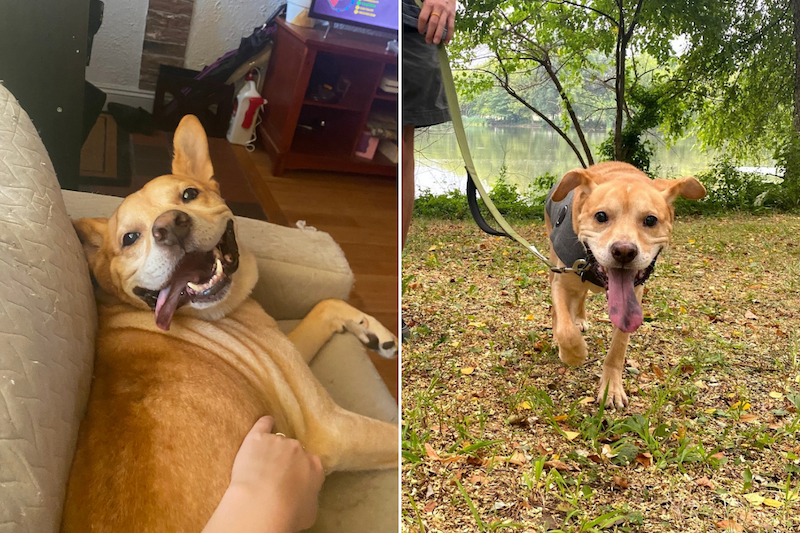 After Macaroni gained enough confidence (and weight) to make his debut on our adoptable pets page, it still took a while for him to find his perfect home — but when he did, it was worth the wait! Macaroni found his perfect match just in time for the holidays, joining a family that includes a small canine brother to bond with and bolster his confidence. Now Macaroni gets to enjoy a life of cuddling with his people and lots of palling around with his new best friend!