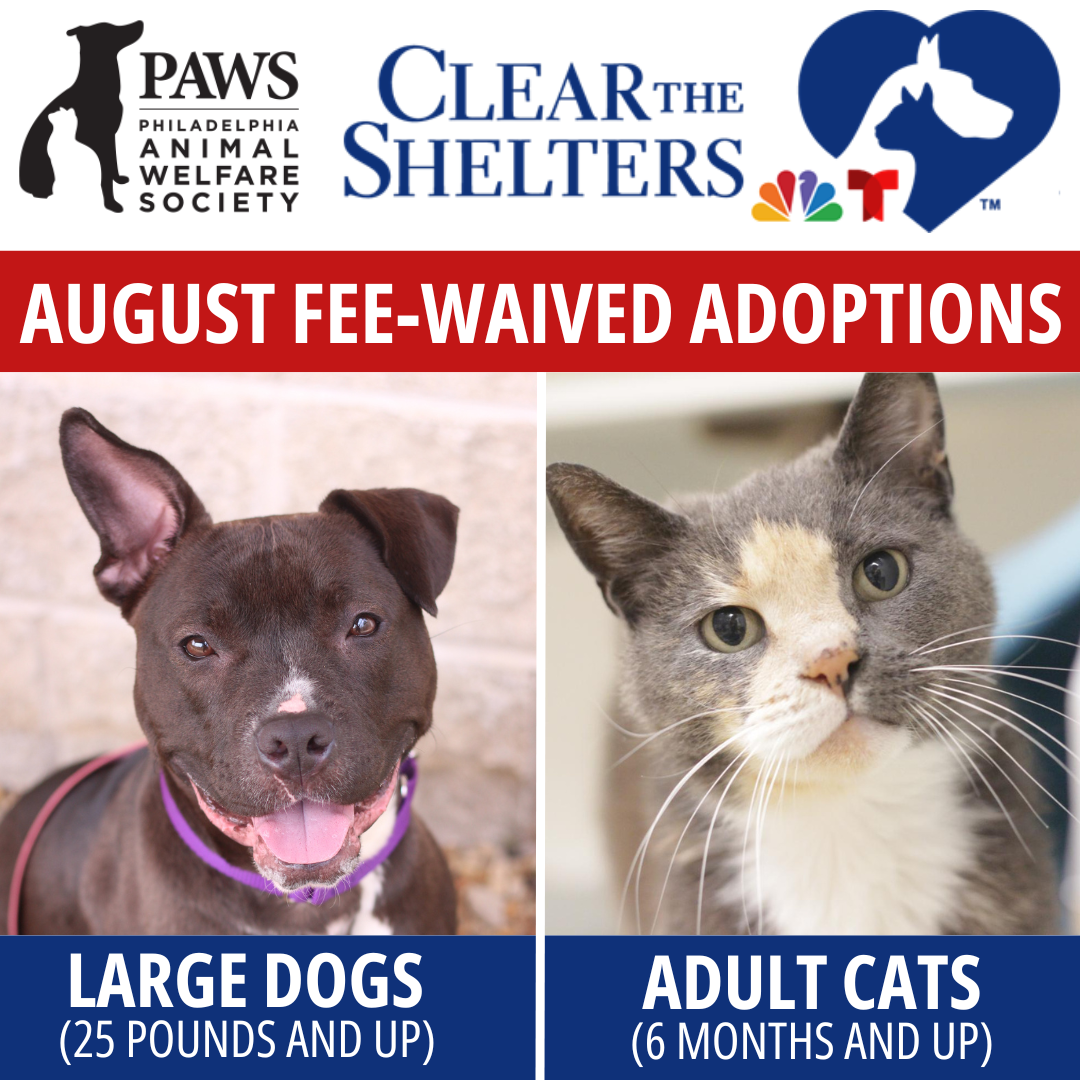 Clear The Shelters: Fee Waived Adoptions All Month!
---
DATE:
August 1, 2023 – August 31, 2023
TIME:
12:00 am – 11:00 pm
Location:
PAWS - all locations
---
Clear the Shelters is here, and so are fee-waived adoptions! This nationwide, month-long lifesaving event has one goal: to find loving homes for as many pets as possible in August so we can open desperately needed shelter space to rescue more who are counting on us. To do that, we need you!
This year, we're calling on adopters AND fosters to help us save lives by welcoming a shelter pet (or pets!) into their home. Every animal who leaves the shelter opens a spot for us to rescue another from ACCT Philly or the community who has nowhere else to go. Please join us: there are so many ways to save lives!
? Adopt a dog: all month long, adoption fees are waived for large dogs 25 pounds and over!
? Adopt a cat: adoption fees are waived for adult cats 6 months and over all month!
? Foster a pet (or pets): foster appointments are available all month, so sign up today at phillypaws.org/foster!
? Join us August 26: adoption fees will be waived for approved cat and kitten adopters at PAWS' Old City Adoption Center!