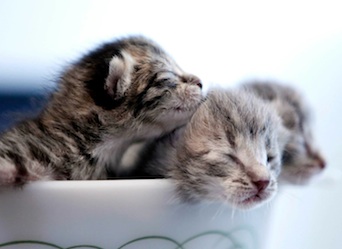 Newborn kittens Sammy, Joey, and Alex were abandoned at the shelter doorstep in a cardboard box at just a few days old – their umbilical cords were still attached and their eyes and ears hadn't yet opened. PAWS took them in, gave them urgently needed care, and placed them with foster mom Michaela.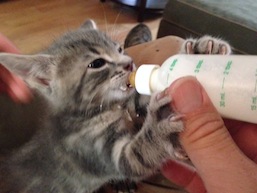 Kittens this young who are orphaned often do not survive, but thanks to round-the-clock bottle feeding they made it through the crucial first weeks. They grew into playful and thriving kittens and each developed their own unique personalities.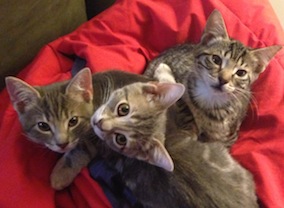 After three months in foster care, Sammy, Joey, and Alex were big enough for spay/neuter and adoption. Soon after their surgeries, they each found loving homes with PAWS adopters. Today they're fully grown and healthy with their families!