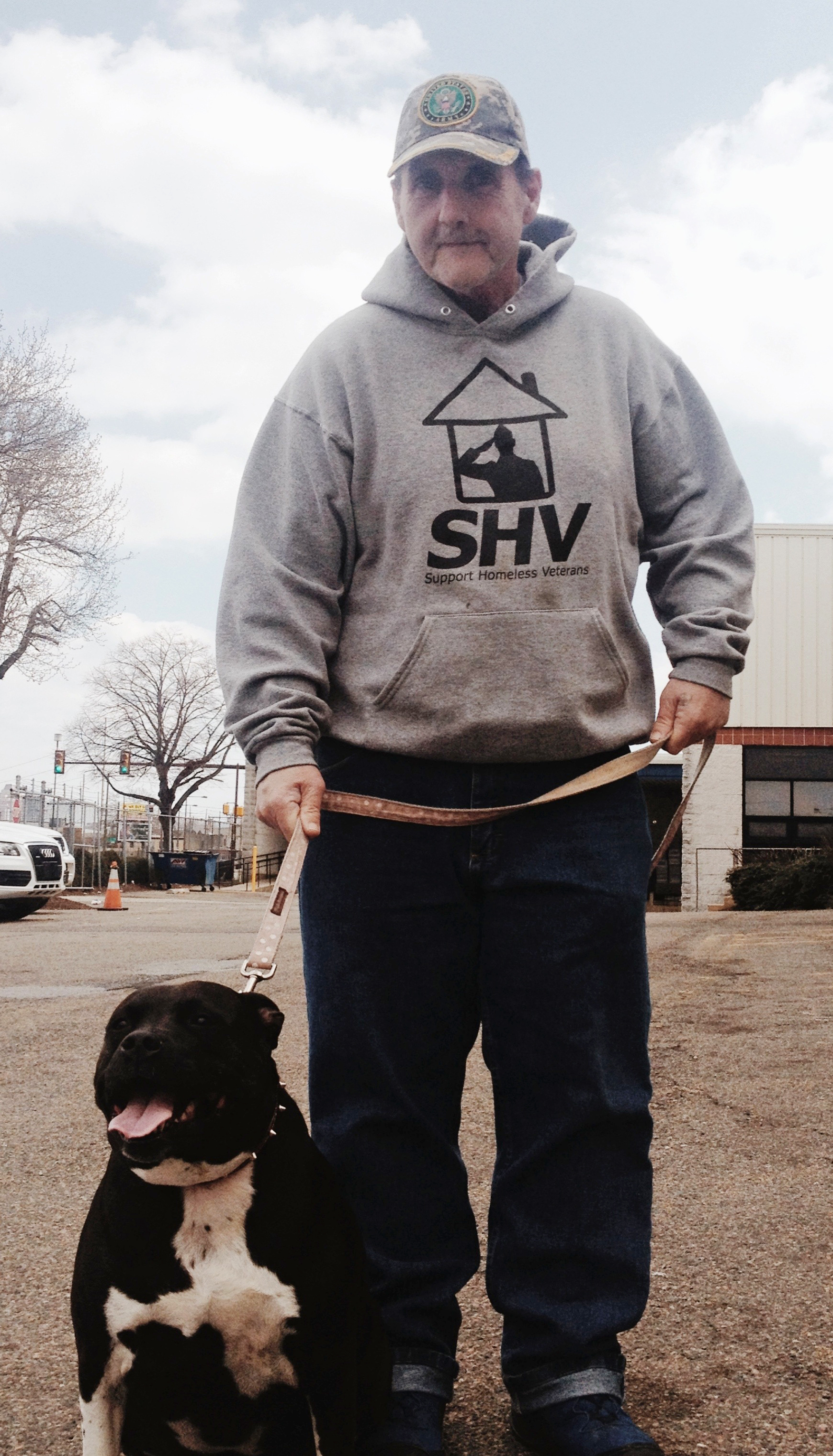 Panda Pancetta was found as a stray puppy in 2008 and was adopted, but turned up alone in a West Philadelphia yard in April 2012. Her previous adopters could not be reached.
Panda returned to PAWS and was adopted as the "house dog" for the Philadelphia Veterans Comfort House in West Philadelphia, where she shared daily love and companionship with military veterans recovering from homelessness and medical struggles.
After a few months, one of the residents, John, who was especially attached to Panda, graduated from PVCH's program and secured a home and a job. John adopted Panda and brought her with him, and they now live happily together.