Maverick was surrendered by his owners to be euthanized, but PAWS' staff stepped in and saved his life. He was suffering from eyelid agenesis, a painful condition where his eyelids never fully formed, which left him vulnerable to constant irritation and infection. It had gone on so long that he was blind, his eyes were damaged beyond repair, and it appeared that he had lived his entire life in pain.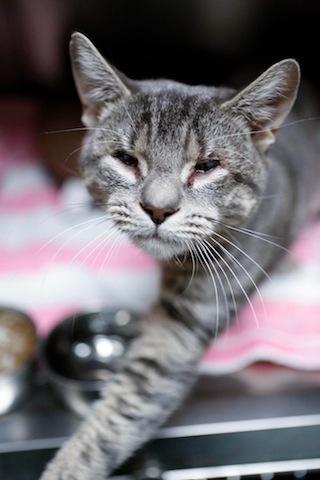 Despite his condition, he was very affectionate and craved human attention. One of the volunteers who cared for him said "The minute I opened his cage he was climbing my shoulder, he wanted so badly to be loved."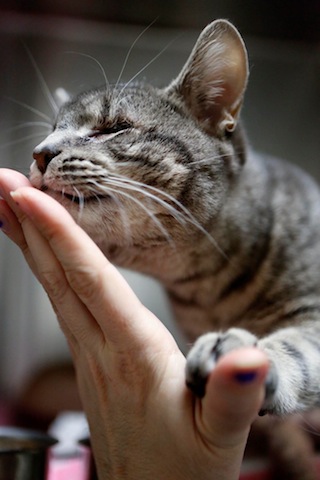 PAWS' veterinary team performed surgery to remove his eyes, the best course of action for his health and comfort. Then, he found a wonderful adoptive home with PAWS volunteer Gabriella and a cat sibling named Neuman, who's also a PAWS rescue!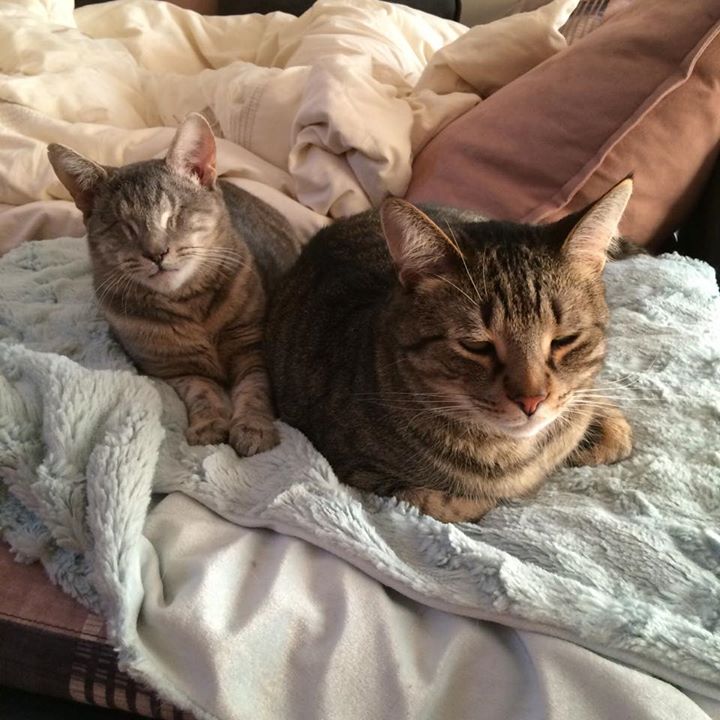 Now healthy and thriving, he's making up for lost time by playing and lounging the days away. He has no problem finding his way around the house and can do everything that other cats can do.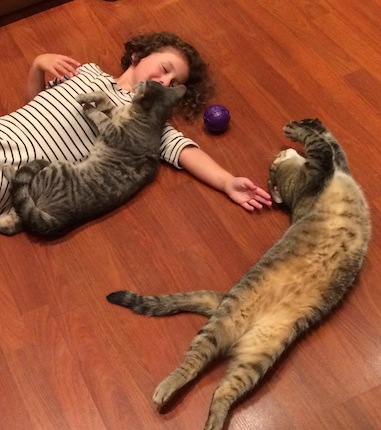 Maverick now goes by the name Victor. From adopter Gabriella: "This is my baby! He's so happy, gives Neuman kisses every morning and follows him around the house. It's almost like Neuman is showing him the way around."
Top photos by Jeannine D.; bottom photos by Gabriella G.