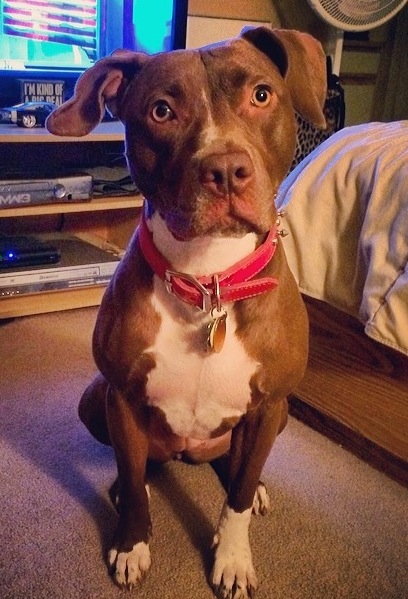 Former stray Jessica Rabbit is now a well-loved family dog! She was found living on the streets of Frankford in the middle of winter. An animal control officer picked her up and brought her to the city shelter, where she stayed for several days until she was rescued by PAWS.
She was adopted by a wonderful couple and now lives happily in Northeast Philadelphia. Her adopters, Alisa and Andrew, recently celebrated their one year adoption anniversary with Jessica Rabbit!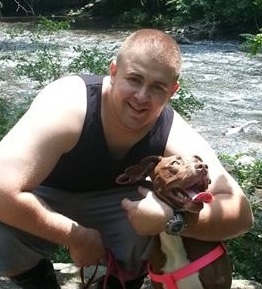 From adopter Alisa:
"My fiancé has turned his entire world upside down to give 'Jessica Rabbit' the great life she always deserved. He treats her like his newborn daughter. Always spoiling her and brings her everywhere we go."
PAWS thanks Andrew and Alisa for giving Jessica Rabbit the wonderful life she waited for!