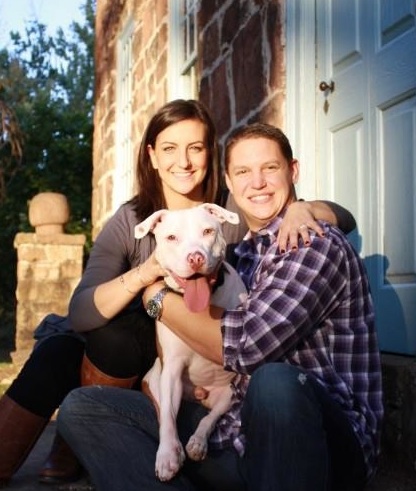 Hank is a former North Philly stray who was picked up by animal control, brought to the city shelter, then rescued by PAWS, where he stayed until he found a home.
He was adopted by an adoring couple, who sent us this update:
"We moved out of the city, so now he has plenty of room to run and mingle with other furry friends. He loves to chew sticks and has taken to mulching our backyard with all of the stick pieces.
He is the best snuggler and loves to cuddle on the couch, and his favorite spot is resting his head on the windowsill waiting for his dad to come home from work.
Thanks again to PAWS for the world's greatest pup."