Elmer doesn't have eyes, but he has a loving home!
Elmer was found wandering alone in front of a school in Northeast Philadelphia. His eyes were in terrible shape – cloudy, oozing, and crusted over – and his shut-down and terrified behavior made it clear that he was in a lot of pain. PAWS' vets found that had a degenerative eye disease and wouldn't be able to regain his sight, so we performed enucleation (eye removal) surgery for his health and comfort.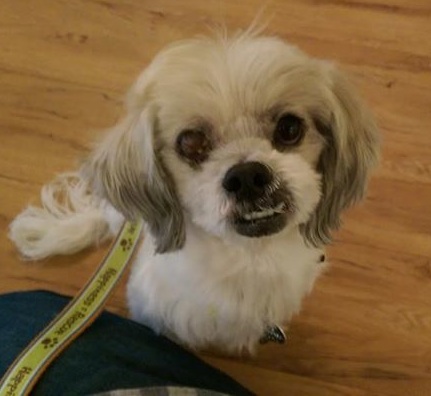 Newly rescued Elmer, before receiving eye surgery.
After his surgery, Elmer acted like a new dog – happy and playful! He wasn't the most graceful dog and would tend to walk into things, but he was so happy to be pain-free that he didn't seem to mind.
He went into foster care with longtime PAWS volunteer Monica to recover, and foster turned into forever!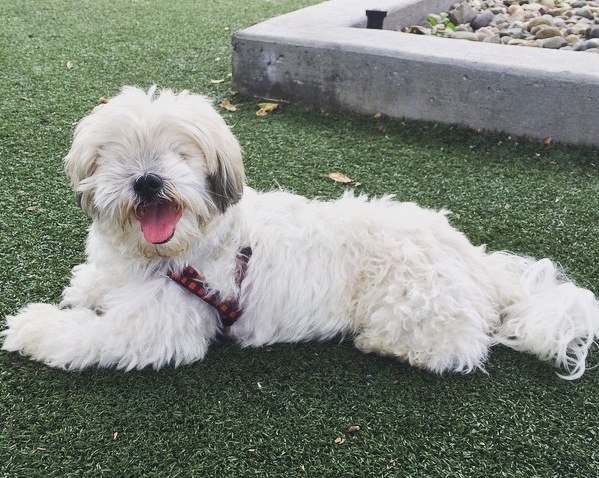 Elmer enjoying a trip to the park.
"This little dude is delightful. He adores the Schuylkill River dog run… while he can't see the park, he can smell it, and that seems to be enough for him. He's so adventurous and brave – just trots out there with the rest of the dogs and has a good time, gets right back up after he bumps into a new friend (or a wall). This little guy is really a lesson in working with what you've got and enjoying, to the fullest, the life you've been handed."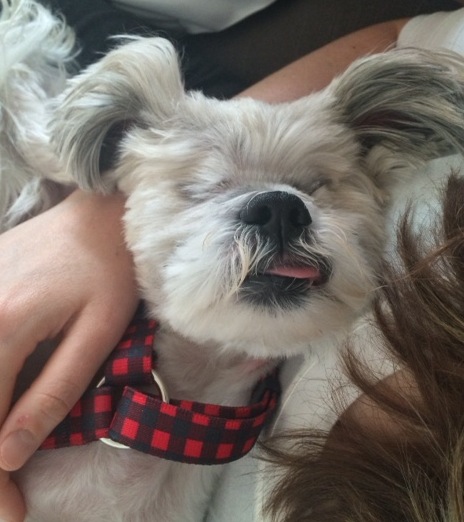 Elmer napping happily in adopter Monica's arms.