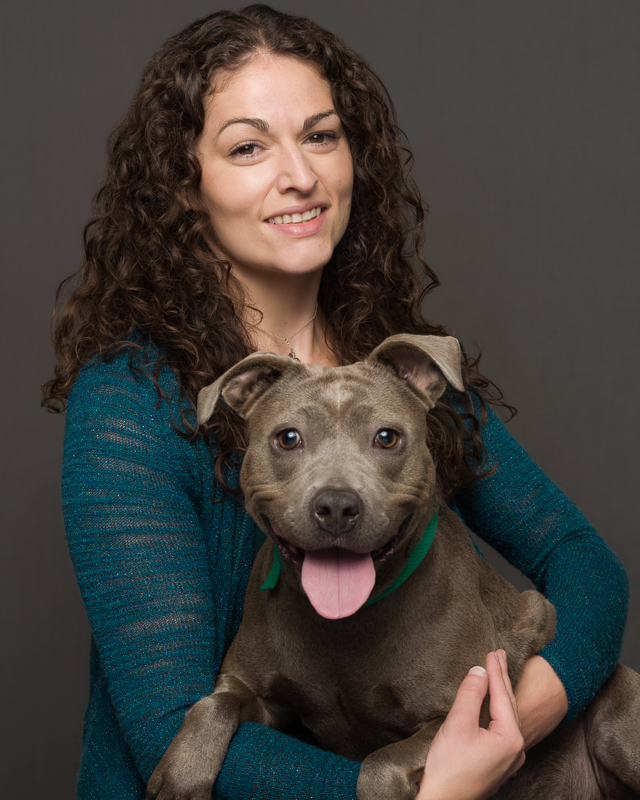 Photo by: Kevin Ackerman
Sara Schoenleber
Grants Manager
---
At PAWS since:
2007 as a volunteer; 2010 as a staff member.
Pets at home:
Reggie the lovable, slobbery, sensitive, stubborn 12-year-old blind pit bull: adopted from PAWS in 2008.
The most rewarding thing about my job:
Witnessing my coworkers' everyday acts of compassion, telling the story of their incredible impact, and raising support that helps them do more of what they do best.
When I'm not at work, I'm probably:
Stumbling upon adventures in Fishtown, spending time with family in NJ, putting veggies on Reggie (it's a thing: phillypaws.org/veggiesonreggie), planning travels, and walking the dog at a slow-motion pace.