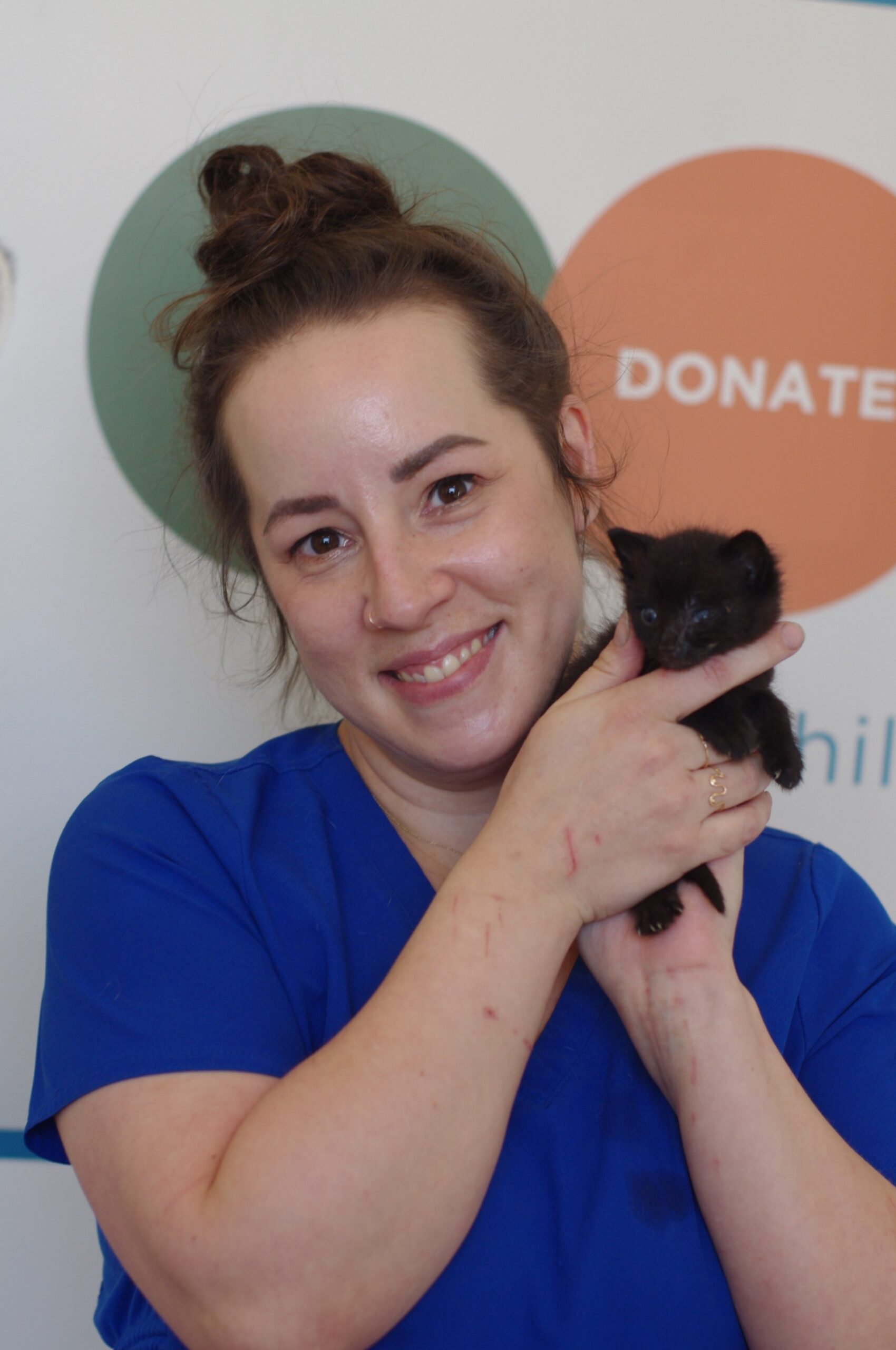 Photo by: Ashley Matters
Erin Houdeshell
Lead Veterinary Services Technician
---
At PAWS since:
2013-2017, Happily returned in 2022
Pets at home:
Millie, the Chinese-crested PAWS rescue, Morty, the long-haired chihuahua ACCT rescue, and a large council of cats that rule with an iron-fist.
The most rewarding thing about my job:
The connections made between both the animals and people I meet at PAWS, and making a tiny difference in those lives every day.
When I'm not at work, I'm probably:
Playing with my daughter Juno, camping with my family, or serving my cat lords.