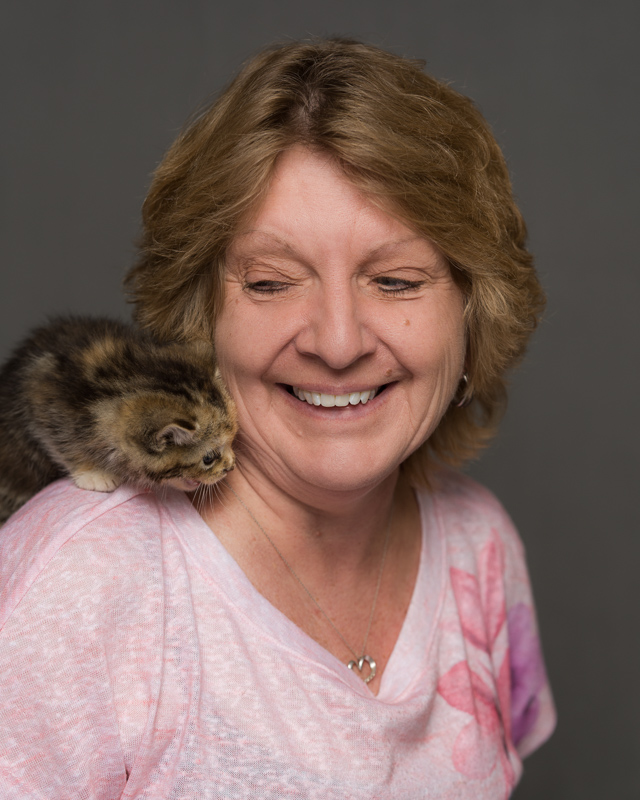 Photo by: Kevin Ackerman
Donna Bright
Administrative and Operations Assistant
---
At PAWS since:
2006, the very beginning, as a volunteer; 2010 as a staff member.
Pets at home:
Chico, a "partly-TNR" cat – only the "T" applied – we discovered after trapping him that he was already neutered AND declawed, and you can't put a declawed cat back outside!; and Sammy, a failed foster, who came to PAWS when his owner of 10 years passed away.
The most rewarding thing about my job:
Knowing that with each day that goes by and with each dog or cat we rescue, we get one step closer to becoming "No-Kill Philly!"
When I'm not at work, I'm probably:
Taking care of Mom.