UPDATE : Simba found a home! He was adopted by a big family in South Philly and is loving his new life. His family says "he is the best dog ever and is never coming back!" See more updates here and here!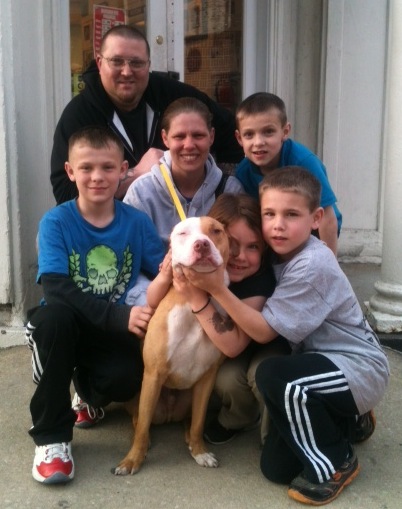 _____________________________________
Meet Simba – a wonderful, playful young dog who's looking for a home! At just a year old, he's spent much of his young life searching for a family.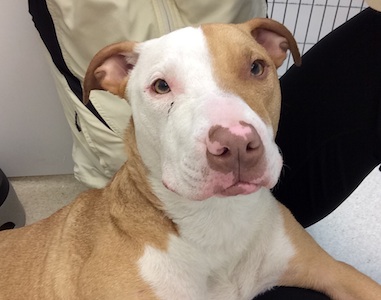 Simba came to us as a 6-month-old puppy. He was surrendered to the city shelter by his owners, whose landlord would not let them keep him. He spent three days at animal control and was pulled by PAWS to find a home.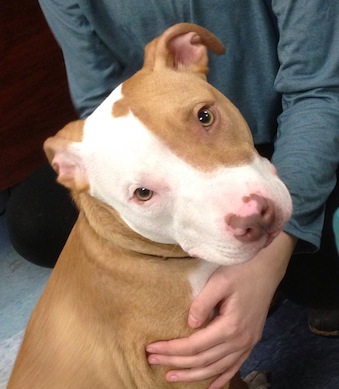 He was quickly adopted thanks to his outgoing and friendly personality, but was returned a few weeks later because he was being destructive in the house when left alone.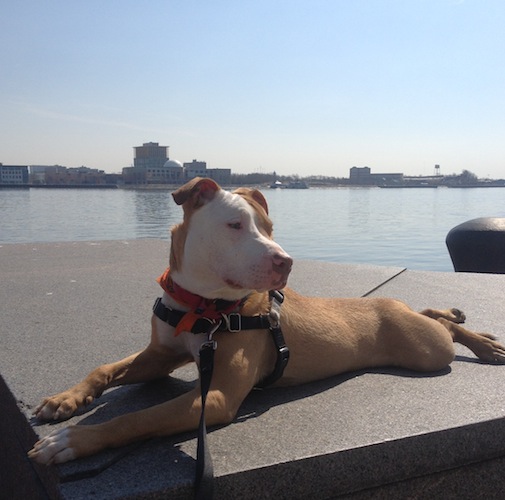 Simba suffers from separation anxiety: he loves his human friends so much that it upsets him to spend time by himself. He was adopted a second time, but returned for the same reason: he was panicking when he was left alone.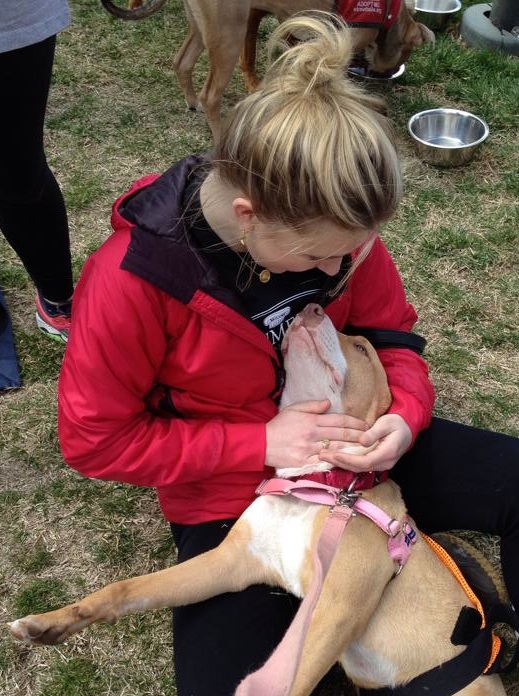 At ten months old, Simba had been through four homes. Because of what he's been through, he will need help learning that he is safe, and that his family will always come back for him when they leave the house.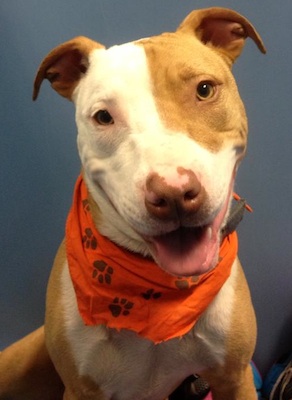 Simba absolutely loves everyone he meets. He has made so many friends at PAWS!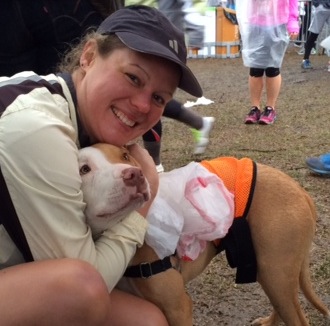 He is excellent with children! His gentle and playful personality will make him an ideal friend for a kid. He made a friend during a sleepover with a volunteer!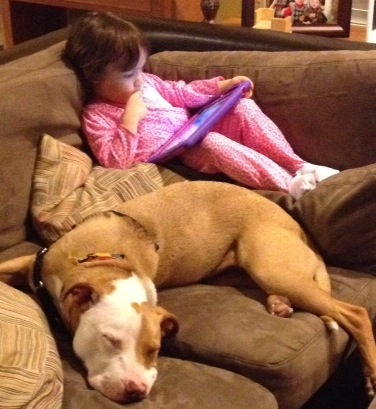 Simba loves other dogs. He spends every day at daycare thanks to our friends at Dog School. He will run and play all day with his canine friends and gets along with dogs large and small!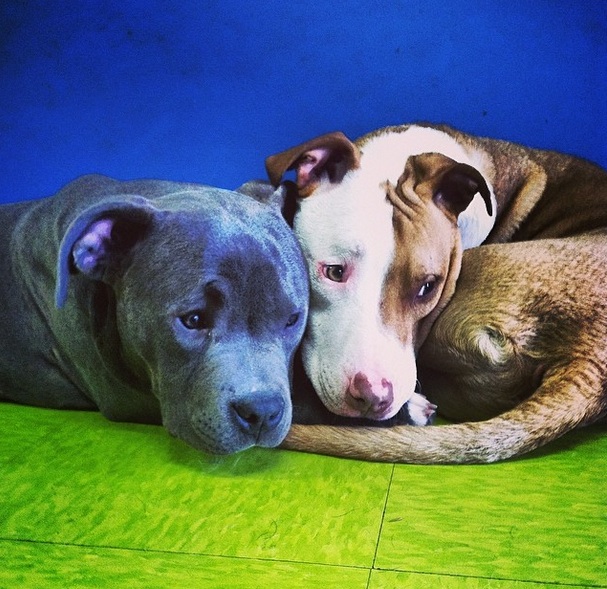 He will fit best in a home that has another dog. Simba is an extremely playful boy, so he will get along best with a dog who wants to play with him, too! As for cats, he is too eager to play with them and doesn't understand how to respect their space, so he will succeed best in a cat-free home.
He's great in the car and likes to go just about anywhere.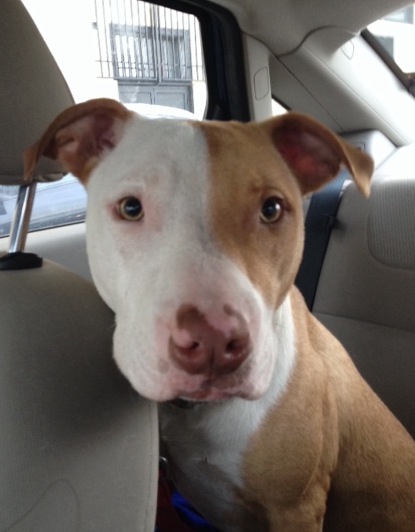 This energetic boy is an excellent runner, and would make a great jogging companion!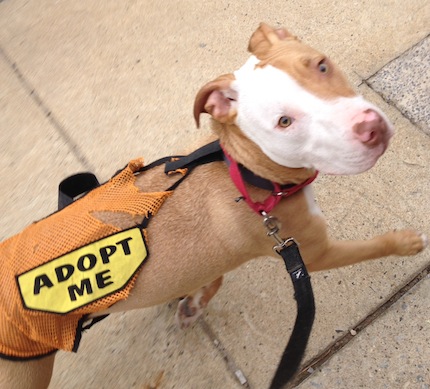 Like any puppy, he's got a lot of energy and will need to continue receiving obedience training to grow up into a great family dog.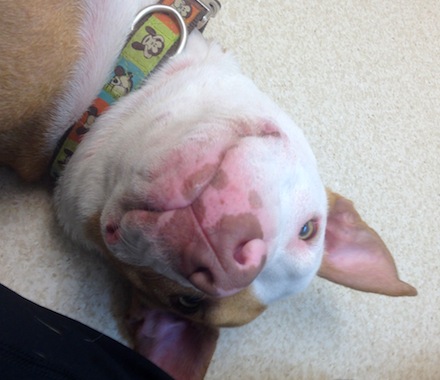 Simba will make a great pet; he's just going to need a family who can be patient in working with him while he settles in. He'll need some practice with being left alone, starting with short periods of time while crated (we highly recommend crate training with all newly adopted dogs to give them a familiar space to call their own, and prevent destructive behavior in the house). He will break out of a regular wire crate, so we recommend getting a plastic airline crate. Simba is on medication to help with his anxiety; he should continue this medication while he learns to adjust to his new home and then slowly be weaned off of it.
If you help him be the best dog he can be, Simba will reward you with a lifetime of love and affection!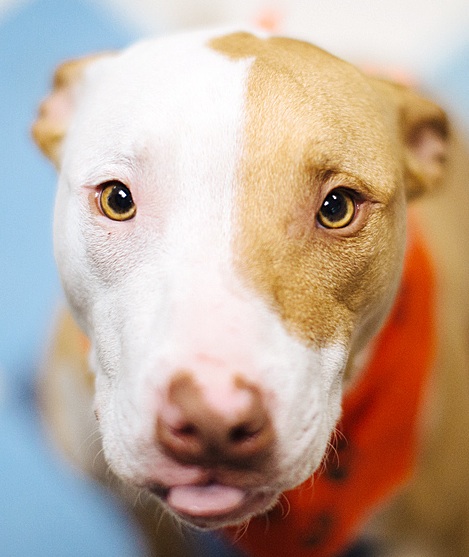 To meet Simba, contact adoptions@phillypaws.org or call 215-238-9901 ext. 30. You can also visit him at PAWS' adoption center at 2nd and Arch Streets (call ahead since he may be at daycare!).
Thank you to volunteers for taking his photos, The Monster Milers for taking him running, and Dog School for welcoming him into daycare!