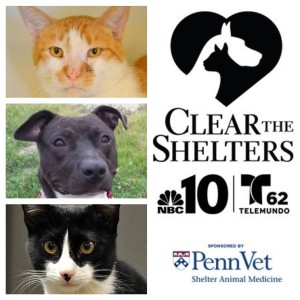 PAWS was proud to participate in Clear the Shelters, a nationwide fee-waived adoption event on August 15th that turned out to be our best day of adoptions ever!
In total, 64 PAWS animals found loving homes in a single day: more than double our previous record! Special thanks to the ASPCA for covering adoption fees and enabling PAWS to take part in this incredible event.
Here's a recap of the day:
As soon as PAWS opened for adoptions, there was a line of eager applicants stretching around the block.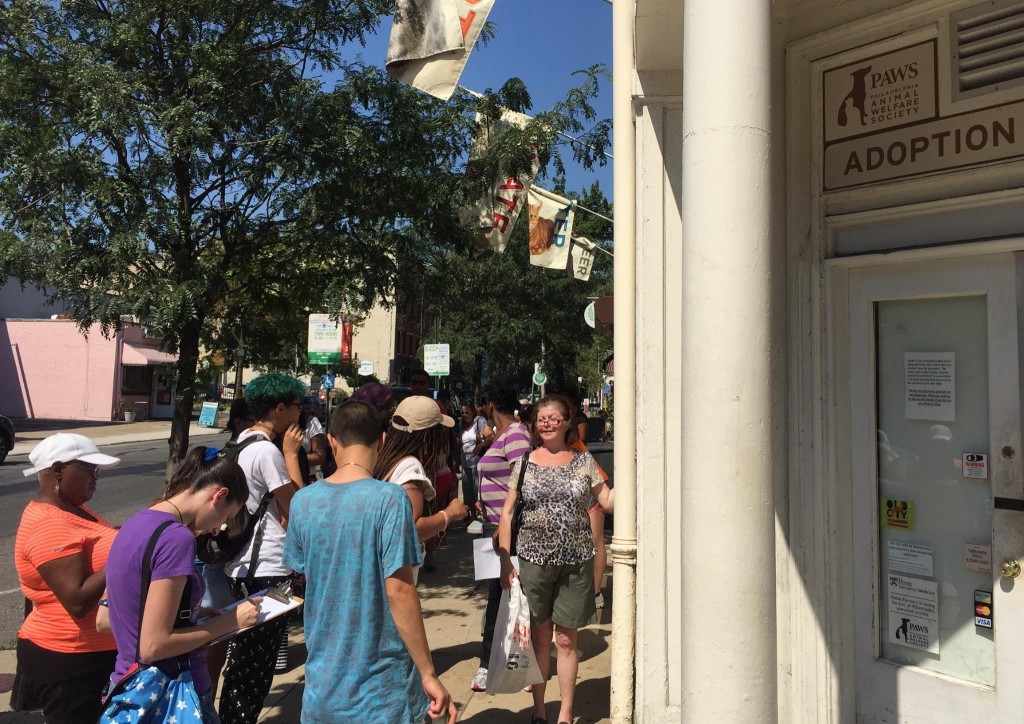 We soon had our first adoption of the day! Snowie and Tinkerbell were found as tiny stray kittens in May, weighing just 12 ounces each and in poor health. After 3 months in the care of PAWS' vet team and an excellent foster parent, these siblings are now happy, healthy, and are now going to be best friends for life in their new adoptive home!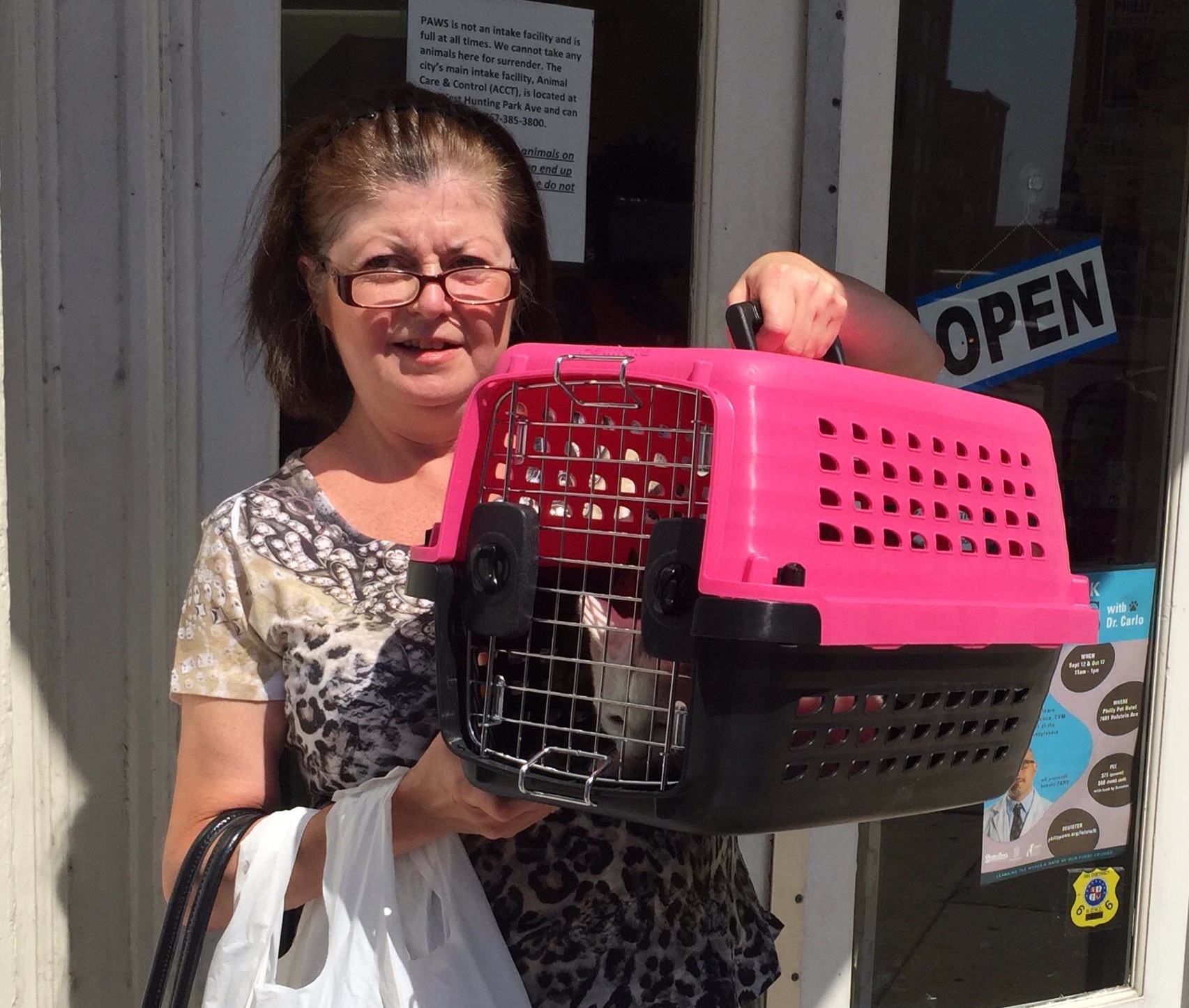 The 13th and 14th adoptions of the day: thank you to the Collins family for adopting Tony the Tiger and Kit the Kat!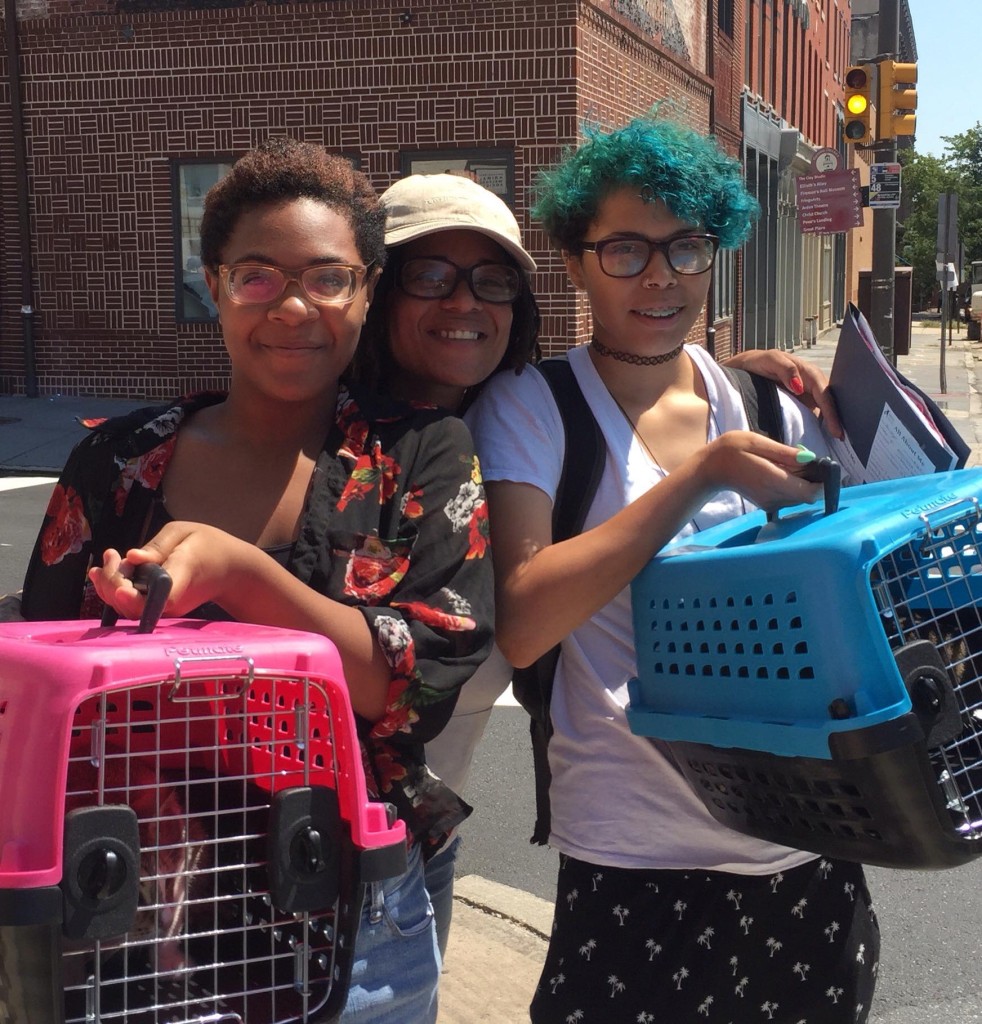 The 20th adoption of the day: thank you Dashanda and family for adopting Harrison!
We were especially thrilled to see 1-year-old Harrison go home as he had a not-so-great start: he was found abandoned outside a building in Southwest Philadelphia in July, stuffed in a single carrier along with three other cats. Once adopted, he went back to his old neighborhood the right way, as a beloved family member. This time, he had a carrier all to himself!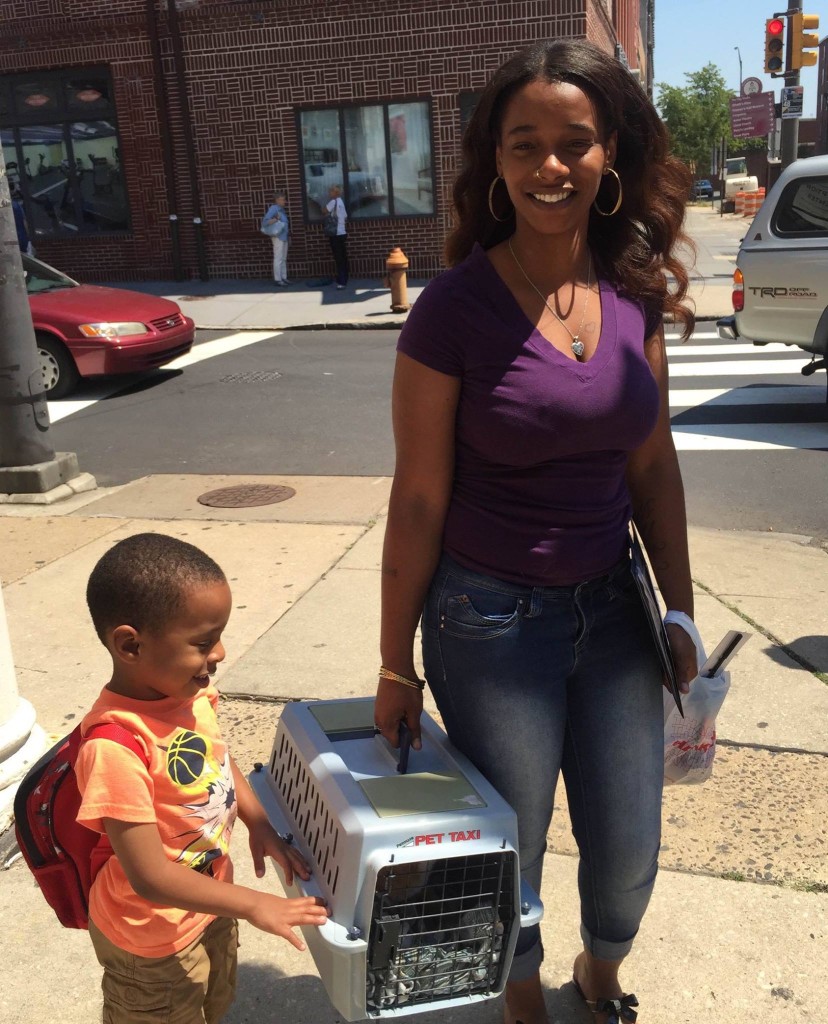 The 41st adoption of the day: thank you Giordanelli family for adopting Max!
Max was found as a stray in April, taken to the city shelter, then rescued by PAWS, where we treated him for severe upper respiratory and eye infections and gave him much-needed dental extraction surgery. Once he was finally healthy, we moved him up to our adoption center and found him a happy home!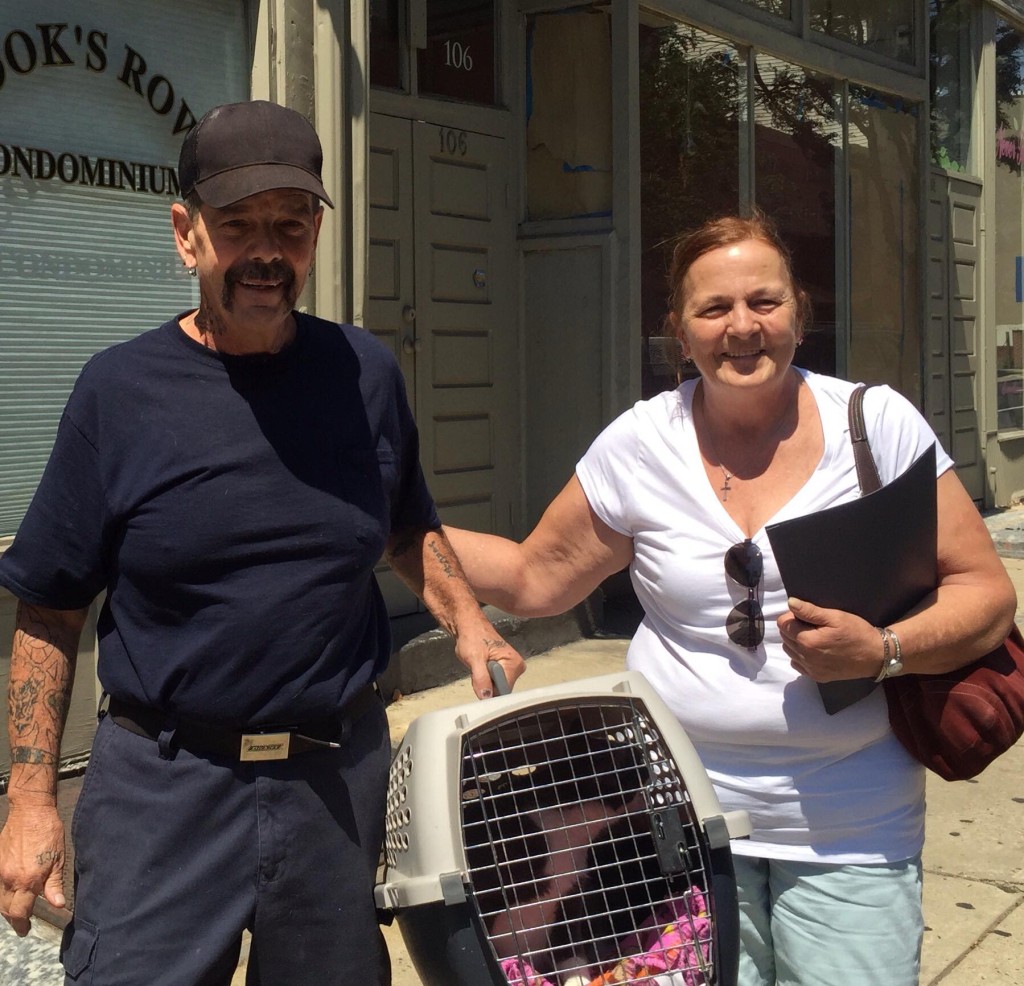 The 55th adoption of the day: the Fallon family gave Tee Tee a loving home. We are so grateful to them, and to all the adopters who saved lives on Clear the Shelters Day.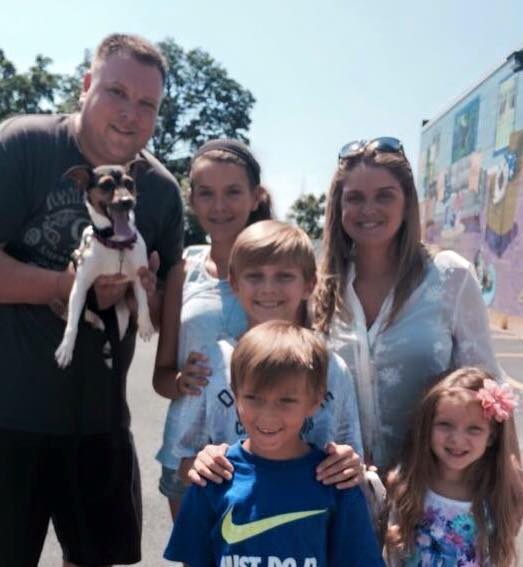 When the adoption center closed for the day, we celebrated in a newly empty cat room!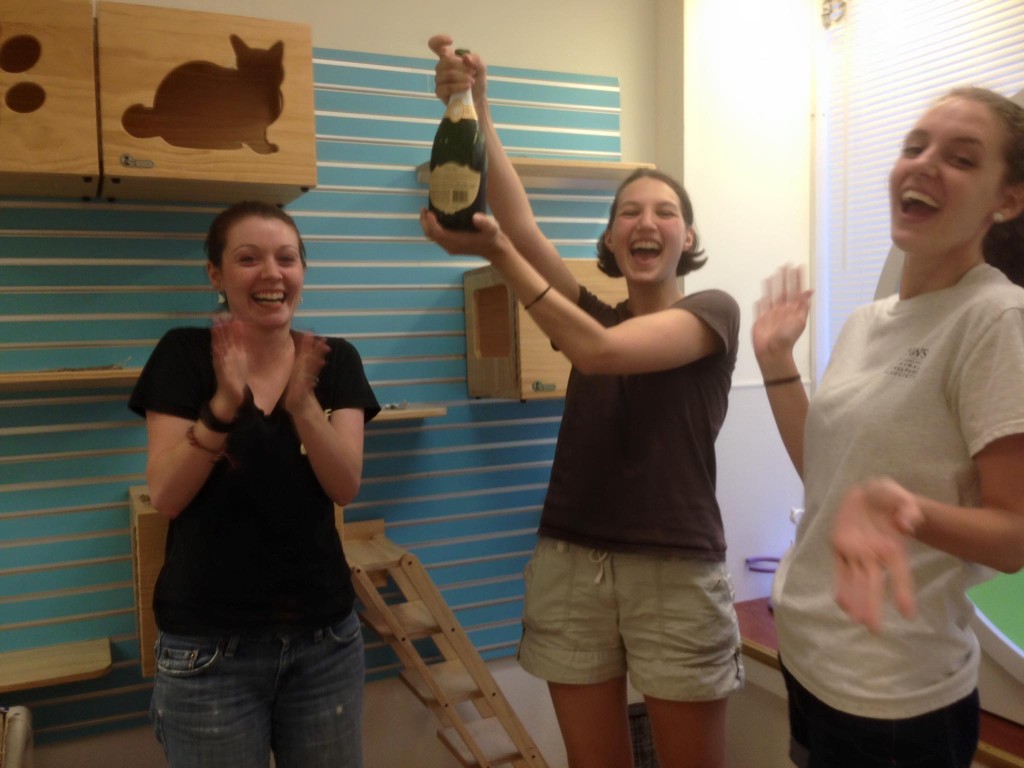 Our adoption centers didn't stay empty for long: the next day, staff went to the city's animal control shelter on a "rescue mission" to save the next pets whose lives were counting on us. We filled every space that was opened up on Clear the Shelters Day with new dogs, cats, and kittens who wouldn't have made it otherwise.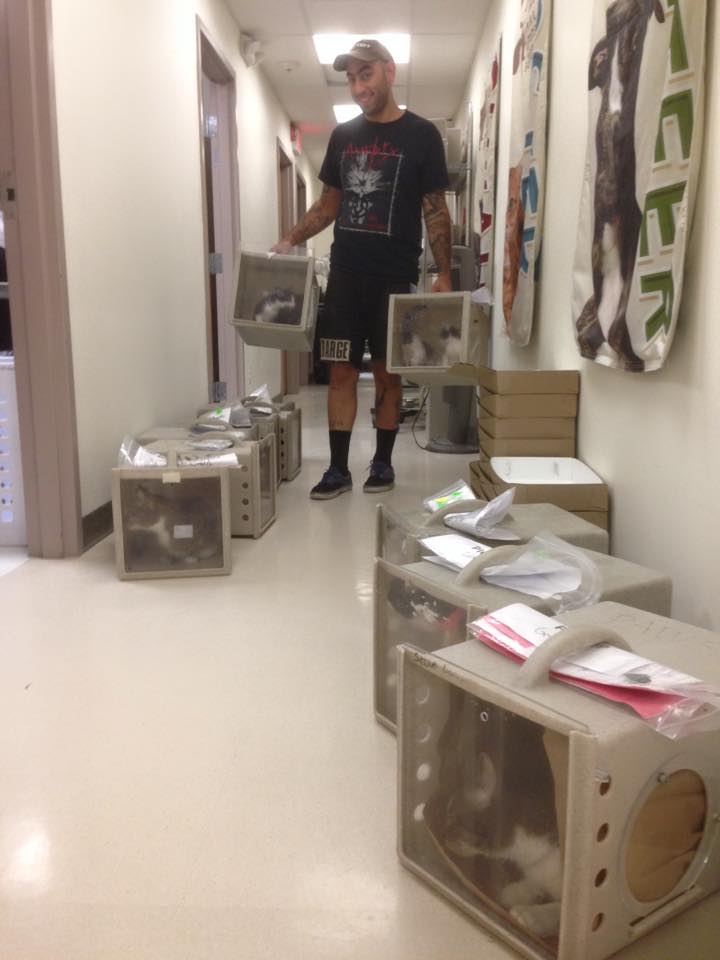 Couldn't join us for the big day? We still have lots of dogs and cats who are waiting for loving homes, so please visit PAWS and adopt!