Join us in marking an exciting milestone!
PAWS began in 2006 as a small, volunteer-based group with a big dream: to make Philadelphia a place where every healthy and treatable pet is guaranteed a home. At the time, more than 30,000 animals entered the city shelter each year, and only 11% made it out alive.
Since then, PAWS has grown into an extraordinary community of thousands of volunteers, adopters, foster parents, volunteers, donors, supporters, and staff who are working together to save lives. Today, nearly 80% of the city's shelter pets are finding loving homes, fewer animals are entering shelters in the first place, and Philadelphia is within reach of becoming a no-kill city.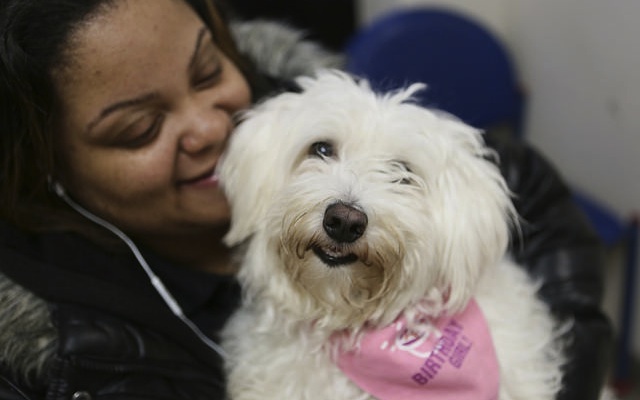 Founded as a donor-funded division of the city's animal control shelter, PAWS is now an independent rescue organization serving over 37,000 animals each year. As Philadelphia's largest no-kill shelter and provider of low-cost basic veterinary care, PAWS operates two Adoption Centers and two high-volume Spay/Neuter and Wellness Clinics. PAWS is 100% donor-funded and depends on the generosity of its supporters to continue saving lives. Every year, PAWS serves more animals than the year before.
Learn more about PAWS' journey toward achieving our mission:
We have a lot in store to commemorate this milestone, so stay tuned! We'll soon announce details on a special 10th Birthday Party for the PAWS community to celebrate all we have accomplished together. In the coming months, you'll learn about some of the many extraordinary volunteers, fosters, supporters, and staff who make PAWS what it is. And since we still have much work to do, we'll also share ideas about how you can join the effort to save the pets who need you most.