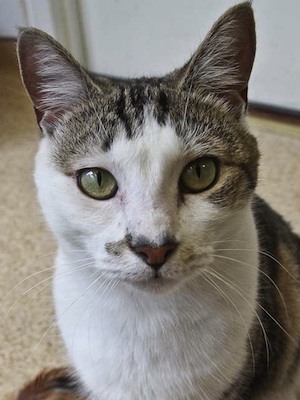 We are thrilled to announce that May and June 2014 were PAWS' biggest months of lifesaving ever! In two months, we saved nearly 600 animals, thanks to adopters and foster parents who stepped forward and opened their homes. Between opening our Northeast facility and holding the Foster Challenge, the PAWS community put forth an incredible effort that truly paid off for the animals who were counting on us. Kitty (right) is just one of the recent rescues who is now safe at PAWS.
In turn, the city's animal control shelter (ACCT) cut its euthanasia rate in half. As ACCT's largest rescue partner, PAWS is committed to saving lives there and ultimately making Philadelphia a no-kill city. Join us by adopting, volunteering, fostering, or making a donation.
Read WHYY's coverage of recent lifesaving achievements. Photo by Kimberly Paynter/WHYY.