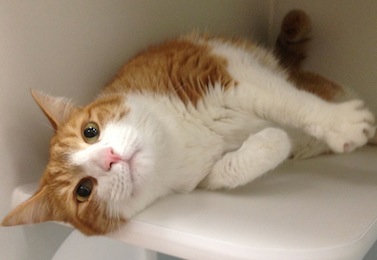 Your monthly donation of just $22 will provide all we need to give a homeless dog or cat the family it deserves.
Make a $22 monthly donation to PAWS.
It costs us an average of $264 to rescue, care for, and adopt out a homeless pet. If you give just $22 a month, by the end of one year you'll have fully covered the costs of saving one animal (like Ike, who was rescued by PAWS and found a loving family).
Every PAWS dog and cat is spayed/neutered, vaccinated, and microchipped before going home. Your support will cover those expenses, along with the food, shelter and medication our animals need during their stay. Donations to PAWS are fully tax-deductible and enable us to save and serve Philadelphia's neediest pets. Please give!