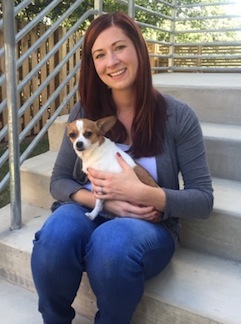 PAWS is thrilled to welcome getyourpet.com and its new, lifesaving approach to pet adoption to Greater Philadelphia. Get Your Pet is an online community that directly connects people who need to give up their pet with people who want to adopt. It's a simple way to keep pets out of shelters and in their homes while their families help them from one good home to another.
"We are proud to partner with PAWS and support their commitment to leading Philadelphia to becoming a no-kill city," said Get Your Pet Founder Angela Marcus. "Get Your Pet will prevent thousands of dogs and cats from entering the stressful animal shelter environment, where they are exposed to illness and the possibility of being euthanized."
Get Your Pet offers people who need to give up their pet, the opportunity to post their pet's picture with a profile on the site for free. Those who want to adopt can freely browse up-to-date pet profiles until they find a pet they want to meet.
To learn more about Get Your Pet and how it enables rehoming without shelter surrender, click here.